This week Seeking Alpha passed another exciting milestone as we have now published articles from over 3000 contributing authors. As Director of Contributor Relations, I would like to take a moment to give a special welcome to our 3000th author, William Smead.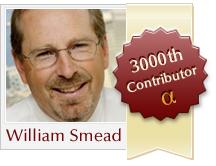 William is the founder of Smead Capital Management, where he oversees all activities of the firm. As Chief Investment Officer he is responsible for all investment and portfolio decisions as well as reviewing the implementation of those decisions.

William began his career in the investment business with Drexel Burnham Lambert in 1980. He left Drexel Burham Lambert in 1989 as First Vice President/Assistant Manager and joined Oppenheimer & Co. William left Oppenheimer & Co. and joined Smith Barney in 1990 and became a registered investment adviser in 1993. He was with Smith Barney until September 2001 when he joined Wachovia Securities and became the Managing Director/Portfolio Manager of Smead Investment Group of Wachovia Securities. William was with Wachovia Securities until the founding of Smead Capital Management in July 2007.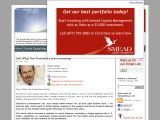 William also writes The Smead Blog. The Smead Blog aims to give people better access to Smead Capital Management quarterly newsletters, missives, events and press releases. Smead Capital Management is a value-oriented investment management firm based out of Seattle, WA. SCM currently focuses on managing large capitalization separate accounts as well as the Smead Value Fund (SMVLX).
William's first article on Seeking Alpha, "Avoid Heavily Promoted Investments," is a cautionary one about investing in Gold.
We are excited to welcome William into the Seeking Alpha community and to be able to share this occasion with all of you.