AAXJ is the iShares All Country Asia ex-Japan fund. It includes the largest companies in China, Hong Kong, Taiwan (total 56%), Korea (18%), India, Singapore, and a smattering of smaller markets. Since the fund is less than a year old, I went to the MSCI site to get a picture of how the underlying index has performed (compared here to the All Country World Index).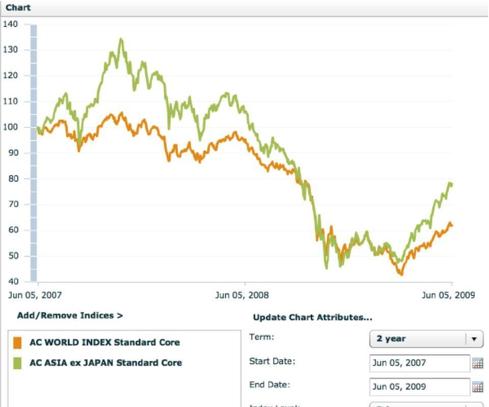 As you can see, Asia has recovered from the March bottom at twice the pace of the world markets as a whole. Furthermore, it has a good way left to run before encountering serious technical resistance. I would expect a 15-20% rise in the next 3-6 months.
The ETF might be a good way to get exposure to the region without having to choose among specific country funds.
Disclosure: no position