By Sumit Roy
Natural gas was close to unchanged below $4/mmbtu after the Energy Information Administration reported that operators injected 88 billion cubic feet into storage last week, within the 83 to 90 bcf build most analysts were expecting. The injection was above last year's build of 30 bcf and the five-year average build of 67 bcf.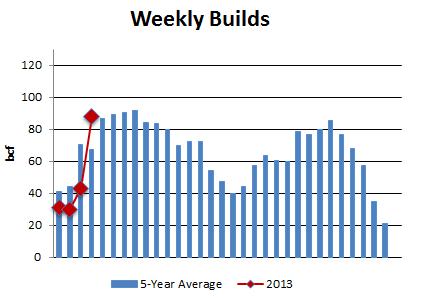 In turn, inventories now stand at 1,865 bcf, which is 741 bcf below the year-ago level and 90 bcf below the five-year average (calculated using a slightly different methodology than the EIA).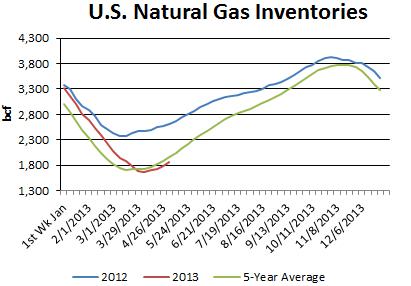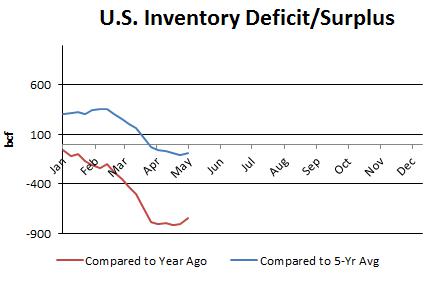 The weather last week was milder than seasonal norms. The Edison Electric Institute said that utilities generated 67,994 GWh in the week ending May 4, which was 8.2% below the same week a year ago.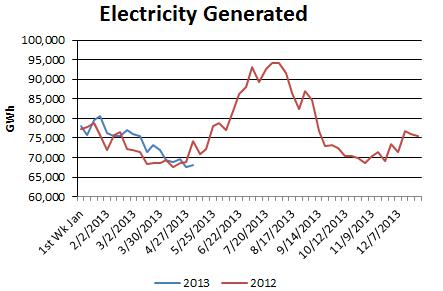 Looking forward, the NOAA's six- to 10-day outlook calls for more mild weather across the country. In particular, the cooler-than-normal temperatures across the South will dampen power demand significantly.
NOAA Six- to 10-Day Outlook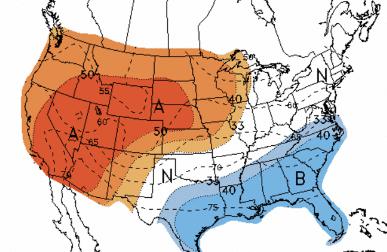 Meanwhile, the number of rigs drilling for natural gas in the U.S. fell by 12 last week to 354, a 14-year low, according to Baker Hughes.
Natural Gas Rig Count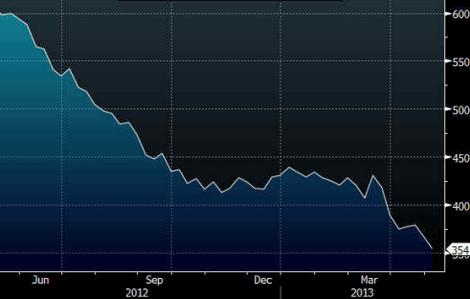 Natural Gas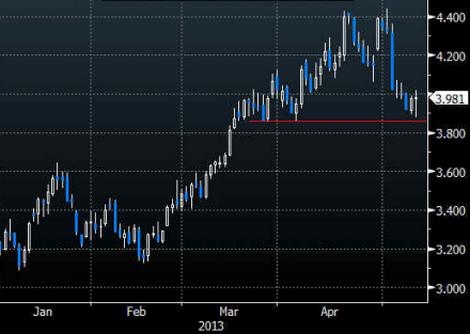 The latest inventory report from the EIA was bearish as the deficit to the five-year average fell from 111 bcf to 90 bcf. Mild temperatures played a large part in last week's large build, and forecasts do not show any respite on that front. Injections in the coming weeks will likely challenge or surpass 100 bcf, which will lead to a steady decline in the deficit against the five-year average. However, the summer months of June through August are much more important with regard to prices. A hot summer is forecast, and if it comes to pass, may lead to a widening of the inventory deficit and rising prices. A cool summer will obviously have the opposite effect.
Overall, the outlook remains clouded by uncertainty related to the trajectory of U.S. natural gas production. If output is declining, prices will spike. But if output is holding steady at all-time highs, prices will have a tough time making headway.