Before we analyze the vision and monetization strategy outlined by Glu Mobile's (NASDAQ:GLUU) leadership, it would be beneficial to revisit several elements of Glu's recent financial report.
As suspected, Glu's gross revenues and earnings beat analysts' consensus with a nice surprise to the upside. Q1 revenue was $19.1 million, beating the $18 million consensus with earnings per share of $-0.03, $0.04 better than the $-0.07 expected. While shareholders were initially pleased with Glu's results, there was no lack of criticism. The full year's guidance range of $84 million to $88.5 million seemed disappointing to some investors, but unless you review all the facts and understand Glu's vision, you will not grasp the big picture.
The astute investor must diligently review any and all information available and determine how it may or may not effect their investment. Unfortunately, for some the sky is always falling and the world is ending soon. If you are incapable of digesting the fear associated with investing, you probably shouldn't invest in speculative opportunities like Zynga (NASDAQ:ZNGA) and Glu Mobile. However, if you are willing to do your own research, identify real opportunity and willing to risk your capital, continue reading.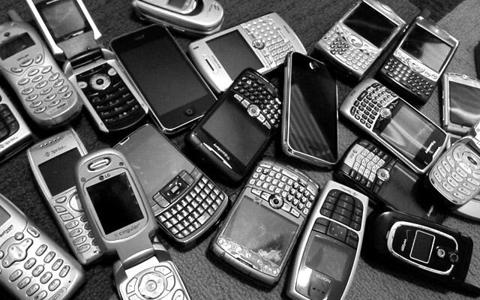 UNDERSTANDING THE JOURNEY IS KEY TO SEEING THE VISION
Historically, Glu's primary focus has been mobile gaming for a "single player" on the older "featured phones" pictured here. Glu pioneered cutting edge games for these devices for many years. This was the lion's share of Glu's revenue. These older "featured phones" are being phased out and will ultimately disappear as users upgrade to the new smartphones like the S4, Note 2, iphone, and others.
In 2007 Steve Jobs (a visionary, gone too soon) gave us the iphone and app store. The iphone will forever be know as the first real smartphone. In 2008 the Android operating system started to take off with its smartphones, games and apps. The transition to smartphones was in its infancy as Glu Mobile began its shift away from "featured phones" into the smartphone space. Looking at the bar graph below, it is easy to understand Glu's revenue journey as they worked through the smartphone evolution.
Glu's near term mission is to navigate within the context of a rapidly evolving global market. The bar graph above reveals the source of Glu's revenue has shifted to smartphones, about 89% in 2012. At this stage of the game there is little value in catering to the old "feature phone" market and every advantage in fully penetrating the smartphone and tablet markets. According to SmartPhoneApps, over the next 2 years the U.S. smartphone market will double.
Now, a whopping 257 million people in the United States are mobile users. Currently, US smartphone use is at 43% of mobile users. By 2015, experts predict that 81% of cell phone users in the United States will be smartphone owners. Smartphone users are revolutionizing the mobile industry.
The global smartphone expansion is absolutely staggering. The Daily News says there are more smartphones being activated each day (1.3 million) than babies being born into the world. And can you guess what the most popular activity is on a smartphone?
Gaming has become the single most popular activity over the past 12 months, accounting for 43 percent of usage, followed by social networking (26%). At the other end of the scale, productivity (2%) and health and fitness (1%) appear to be the least popular ways to use a mobile device. By the end of 2013 it is estimated that there will be 1.82 billion active smartphones in use globally and that within the next two years, more than 89 billion apps will have been downloaded.
What we need to remember about smartphones and tablets is that they are actually handheld computers capable of virtually morphing into a desktop computer in your pocket or purse. The latest tablets and smartphones have incredible clarity, powerful processors and massive storage capabilities. If you use the cloud, storage is unlimited.
To summarize, the future of mobile games and gambling is a booming opportunity. Glu Mobile's opportunity to monetize its top rated mobile games and real-money mobile games is here. How will the company do it?
GLU'S VISION AND MONETIZATION STRATEGY
Glu's CEO, Niccolo de Masi, has identified what management sees as "four pillars" for success. These fundamental pillars will accelerate revenue growth and drive Glu to the next level. Glu has been testing the effectiveness of these "four pillars" and received better than expected success. De Masi mentions the successful test results achieved in the Q1 conference call. These four guiding principles may soon be known as industry standards for achieving maximum monetization in the GaaS space. Let's take a closer look.
Consumer Reach - Management agrees that churning one mediocre game after another will not reach consumers. By releasing fewer titles with a focus on servicing players with premium content and core features is the best strategy for growth. Glu is moving into a full games-as-a-service (GaaS) company.
Engaging Core Play - The free-to-play (freemium) core game must stand alone as a full featured game that will engage and gratify each player without manipulating a player into buying the experience. Player vs. player, player profiles, customizing play, and many features will be available at the core level. 3D game play, stellar graphics, and other features will engage players with an enjoyable experience. The GaaS model must never lock people out of an enjoyable experience.
High Production Value - The look, sound, feel, and over all game presentation must be a quality production. Vivid, rich, high quality production is essential and highly achievable with smartphone and tablet technology. Gamesters have a low tolerance for second rate games. Quality enhancements must be ongoing during the game's life cycle.
Deep Monetization - Premium content must have a value added feel that leaves players feeling immediate gratification when purchased. Daily deals, holiday deals, extra energy or lives, multiple characters, golden guns, and other value added enhancements will provide deep monetization and recurring revenue. Purchasing premium content must be a seamless one click pay.
So, how effective is Glu's monetization strategy? According to De Masi, the average revenue per daily active user (ARPDAU) hit record highs during the testing period.
During the first few months of 2013, Glu's average revenue per daily active user or ARPDAU had record highs for Glu in both Heroes of Destiny and Dragon Storm.
The overwhelming test results of GaaS convinced management to continue recruiting experienced GaaS staff. With each successful launch we should see Glu adding additional GaaS personnel to meet the rising demand. Based on the following comments, Glu plans to add about 60 GaaS recruits through the year's end. De Masi concluded that the record revenue realized in the ARPDAU increased largely from the talent in the GaaS model.
We believe constant trading resources on fewer titles with a greater centralized support infrastructure will accelerate revenue growth in Q4 2013 and beyond. We made over 20 new GaaS hires in Q1 and anticipate hiring at a similar rate throughout the year.
There is no doubt that Glu has the vision, plan and talent to increase the monetization of its games and move Glu to the next level. As I mentioned in another article, De Masi believes that before the end of the year we will see a freemium mobile game that will produce the first $100 million run-rate, and I believe it could be a Glu Mobile game.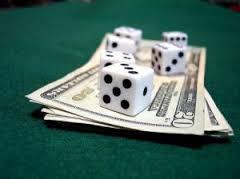 REAL-MONEY GAMING AND ZYNGA UPDATE
Zynga's CEO Mark Pincus, and Niccole de Masi have managed to continually sidestep or downplay any meaningful information concerning real-money gaming. Their stonewalling tactics are fueling suspicions that at some point, when it is least expected, one of those backroom memos will catapult their stock's share price. I can almost see the headlines now, "Revenue Jumps On Real-Money Gaming.
Both Zynga and Glu Mobile have launched online and mobile real-money gaming in the U.K. and are now working on the U.S. markets. The fact that Glu and Zynga are aggressively ramping up to release additional mobile real-money games is a positive indicator for investors. There is more to the story than the obfuscating posture taken by both companies. But I am also certain that nether CEO wants to be accused of hyping the real-money game space.
Glu recently launched its second mobile real-money slot game in the U.K., under the Contract Killer brand. The company will also release a full casino suite of real-money Blackjack, Roulette, Bingo and Slots. That being said, Glu expects a "modest topline impact in 2013."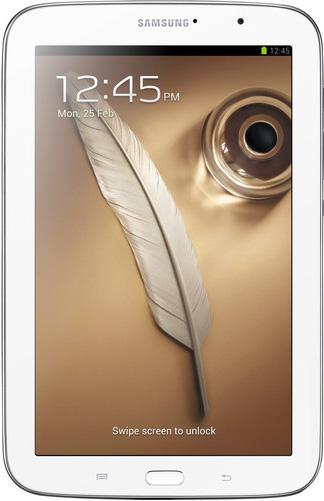 While I do not have any hard data yet, there is empirical evidence all around that the tablet is becoming the new all-in-one choice for home, business, and mobile communications. You might want to check out the "Note 8" tablet with the built in phone. This all-in-one "phablet" rocks. Just add your Bluetooth earpiece and you are good to go.
Zynga's transition to mobile gaming and real-money gaming may impact the tablet market more than we first though. Tablet prices are falling every few months. About one in four Americans own a tablet. In about 2-1/2 years it is forecasted that 760 million tablets will be in use.
"We forecast sales rising from 56 million in 2011 to 375 million in 2016," Gillett said. "Given that a majority of tablets will be retired within three years of purchase, we forecast that there will be 760 million tablets in use globally by 2016. One-third of these tablets will be purchased by businesses, and emerging markets will drive about 40 percent of sales."
On May 9, 2012, Zynga launched "Running With Friends" to global audiences on iPhone, iPad, and iPod touch. This is a high-speed, 3D action-arcade game and its first truly social endless runner game. The Android version is coming soon. Zynga is looking for their next blockbuster.
THE DOWNSIDE RISK
While the mobile and online gaming space looks promising, some fear that it could become over crowded, hurting margins. Others suggest that it is not a sustainable business. And while any scenario is possible, it does not mean it is probable. Zynga and Glu are the leaders in this space and should continue to lead. The downside risk for Zynga and Glu is failing to execute on the strategy or falling asleep at the switch.
CRITICAL THOUGHTS
Zynga needs to partner with a smaller Vegas Casino to jump start its online gaming. The company should avoid any dealings with the major players. Pincus and company is no match for those crafty guys, and neither is De Masi. Keep your eyes on who's taking a sizable stake in any of the casino stocks. You might want to look into Boyd Gaming (NYSE:BYD) and Isle of Capri (NASDAQ:ISLE). They both need a partner and have looked into online gaming.
Disclosure: I am long GLUU, ZNGA. I wrote this article myself, and it expresses my own opinions. I am not receiving compensation for it (other than from Seeking Alpha). I have no business relationship with any company whose stock is mentioned in this article.