This week, Google's (NASDAQ:GOOG) annual I/O developer conference takes place. Kicking off this conference will be a three hour keynote where new products are announced and demonstrated. A slew of announcements are expected, and the rumors and leaks for this event started months ago. Let's take a look at the latest rumors for this event. (Note: all photos are purported leaks of what Google will announce)
Software/Services
A New Version Of Android
Initially, it was widely expected that Android 5.0, "Key Lime Pie," would debut at this years conference. However, the latest evidence suggests that a new iteration of "Jelly Bean" will instead be introduced. Expect the improvements in this version to be more evolutionary than the full blow Key Lime Pie (rumored for this holiday season). Launching with this new version of Android will be numerous updates and launches of other Google products.
Google Now
Google's attempt to outdo Apple's (NASDAQ:AAPL) Siri, has been a success so far. While Siri is considered slow and buggy, Google Now is considered fast and efficient. Google took a different approach to the "virtual assistant" by merging all their services and preemptively giving the user information it thinks is relevant. Expect Google Now to not only have new features and uses, but to launch on new products as well. It has been rumored for some time that Google is going to bring this software to its Chrome web browser, perhaps even replacing Google's iconic home screen.
Google Babbel
A long-awaited feature many Android users have been asking for is a unified messaging system. Currently, Google offers Google Talk, Google Hangouts, Google+ Messenger, Drive Chat, and Google Voice. It's clearly a mess. But all these services are supposed to be merged into one. Google Babble will be that service and it will launch on both Android and iOS. Babble is expected to include group messaging, video chat, and other new features. All notifications will be synced across devices making the experience superior than many apps today. The mobile messaging wars are in full swing, and Google is rumored to enter the ring in a big way.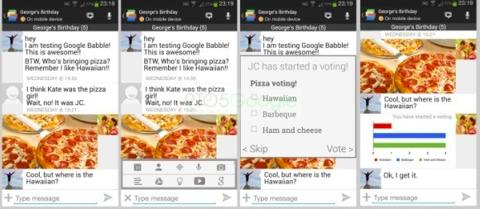 Google Play Game Center
To compete with Apple's "Game Center," Google is launching its own version of a game center on Android. While Apple's game center is little more than a leaderboard and a platform to play friends, Google is rumored to include these features along with the ability to pause a game on your phone and then pick up where you left off on your tablet. Google hopes to make Android more competitive in the gaming sector. iOS is generally the first to get the latest and greatest mobile games, and Google wants to change that.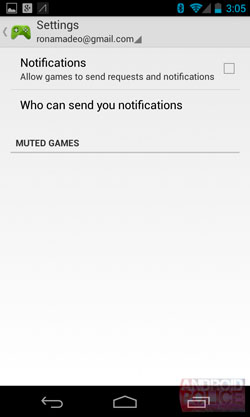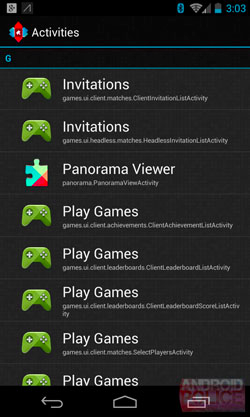 Google Maps
Despite how awful much of the data Apple maps provides, it is presented in a way that is quite beautiful. While it may get you lost, it looks nice and the vector based maps are very fast. While Google Maps has far superior mapping data, the company does not want to lose in the visual department. Google is expected to shake up the design a bit, and present the same data in a more beautiful way (it looks very similar to Apple maps).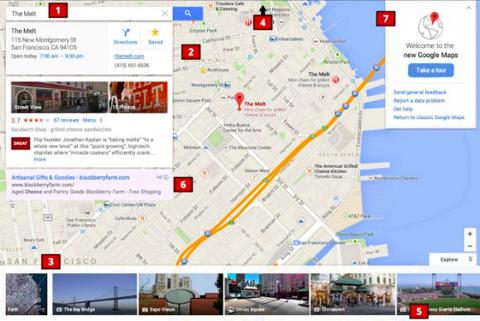 Google Streaming Music Service
Google intends to launch its very own Spotify competitor, and it would be huge for Google if it could beat Apple's iRadio to the punch. The latest rumors say Apple is having difficulty finalizing its music contracts, and I would not be surprised it Google were to succumb to the demands of the music industry just so it can beat Apple.
Hardware
Improved Nexus 7
Last year the 7-inch Nexus tablet was announced, and this was really the beginning of the smaller, less-expensive tablet category. It is widely expected that the Nexus 7's successor will be a big part of this year's I/O. This tablet is expected to have the latest version of Android, a higher resolution screen, and potentially a larger screen as well.
Motorola X-Phone/Nexus 5
The widely anticipated and rumored X-Phone, the first Motorola device developed by Google, may make an appearance at Google I/O. This phone supposedly will sport an unbreakable display, waterproofing, long battery life, and excellent integration of Google's services. Eric Schmidt, when talking about Motorola's future products, called them "phenomenal" and "phones-plus." It is anybody's guess as to what a 'phone-plus' is, but the market is eager to find out what Google has been doing with Motorola since its acquisition. This X-Phone is less likely to be announced at the conference than the Nexus 7 successor, but it certainly is a possibility. If the X-Phone is not announced, we may see a Nexus 5 smartphone, or an updated version of the Nexus 4 (Think Nexus 4s).
Google Glass
It is almost a certainty that Google Glass will play a huge role in this year's I/O. Not only will all the presenters likely wear them, many of the participants in the "explorer-program" will likely tell their stories. Google is trying to make this into a consumer device. It wants to show it has a place in everyday life for everyday people. We may also get a look at the actual consumer device; the current version is a pre-production model and not what consumers will see when it is finally available for purchase.
Conclusion
Anyone who has been watching Google closely this year will know that expectations for this year's I/O have been toned down recently. Fewer products will be refreshed than what was previously expected. It may be that Google has decided to spread out product launches throughout the year to give more attention to each one. Whatever is announced at Google I/O, expect Google's product-wide redesign to be a big theme. In terms of buying Google's stock before the conference? That is a far too risky proposition for me.
Disclosure: I have no positions in any stocks mentioned, and no plans to initiate any positions within the next 72 hours. I wrote this article myself, and it expresses my own opinions. I am not receiving compensation for it (other than from Seeking Alpha). I have no business relationship with any company whose stock is mentioned in this article.