In a CNBC interview earlier this year, Ray Dalio of Bridgewater Associates said he was going to be moving his cash around and, after a look at Bridgewater's most recent 13F-HR, he proved he is a man of his word. After running the numbers through my fund tracking spreadsheet, we find that only two of the previously reported holdings were left untouched.
A lot can be learned from tracking hedge funds and investors can use them as a screen for investment ideas as well as for ideas about how to manage their own personal portfolios. What's a better way to learn than checking out free information that allows us to peak into billion dollar portfolios?
Below, I have picked out a few notable changes that I would like to highlight and then have presented a copy of Bridgewater's full portfolio. I haven't found a more comprehensive view of Dalio's large portfolio on SeekingAlpha.com and I will be updating this throughout the year so, anyone interested in following this and other funds can follow me for updates.
Portfolio
The Bridgewater Portfolio increased from $9.816 billion to $10.989 billion (11.9% increase) in the first quarter of 2013.
TOP 3
Bridgewater's top three holdings are important to note because they account for 88.5% of the portfolio. They are as follows:
Notable Moves In The Top 10 Holdings
2 Largest Purchases
Other Notable New Holdings
Only 2 Left Untouched In The First Quarter
Top 4 Partial Sells
2 Largest Sellouts
Other Notable Sellouts
And now for a complete look at the portfolio from largest to smallest holding as of 3/31/13: Please share any thoughts on the portfolio as well as any interesting buys/sells! Hope you enjoy!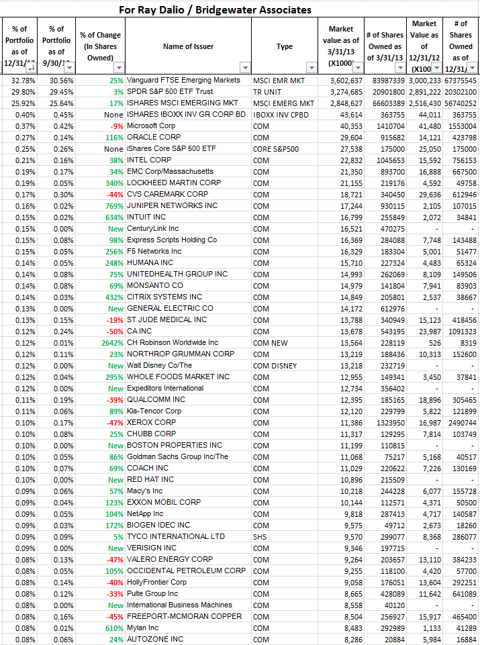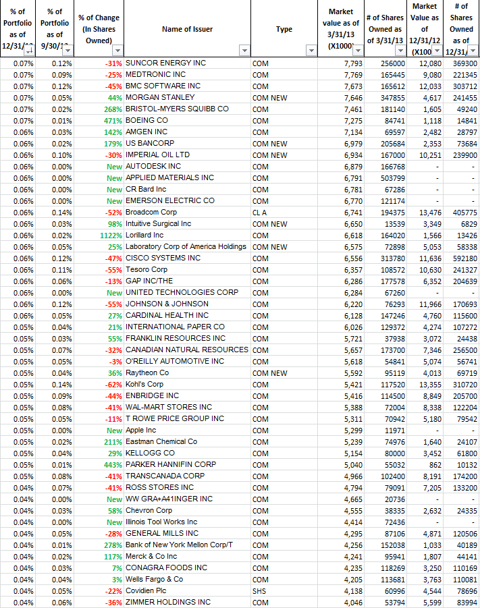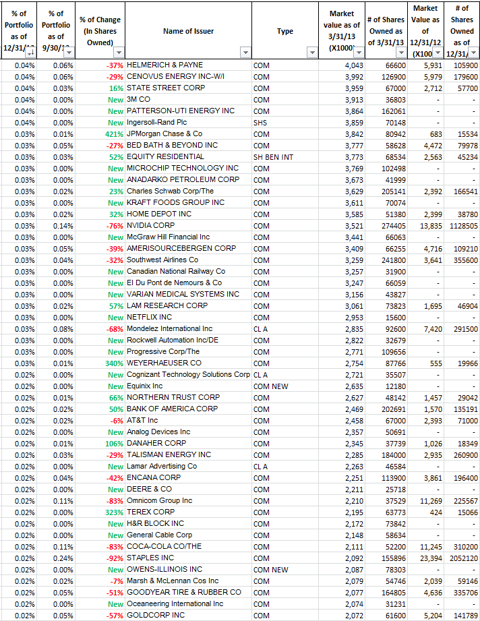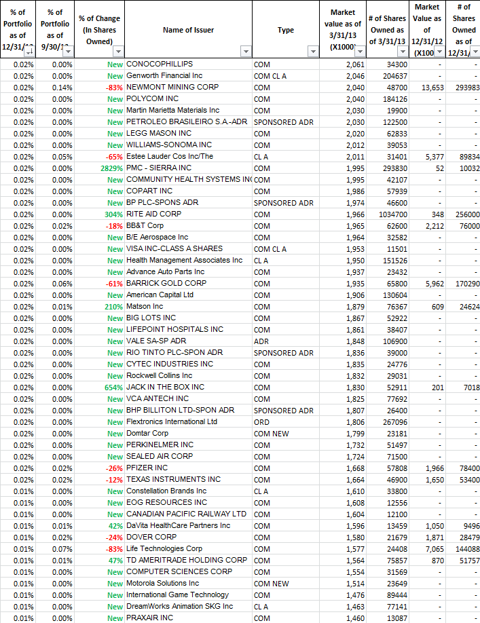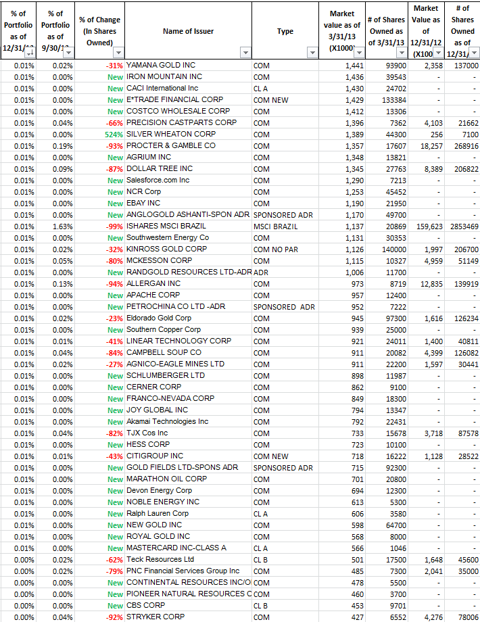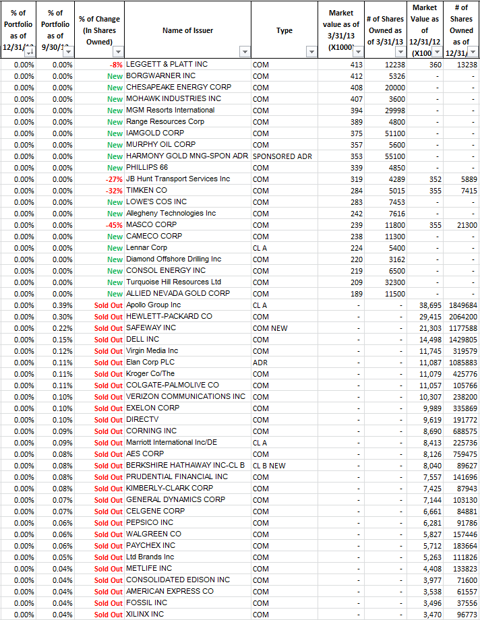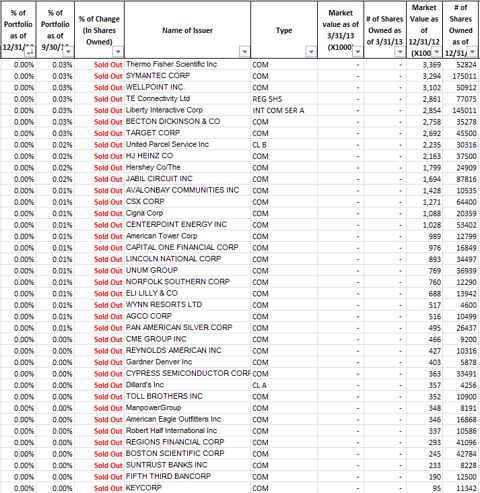 Disclosure: I am long AAPL. I wrote this article myself, and it expresses my own opinions. I am not receiving compensation for it (other than from Seeking Alpha). I have no business relationship with any company whose stock is mentioned in this article.