Finance Data for Housing, Commercial and Personal Finance was released by the abs yesterday for April. Month on month Housing finance for owner occupation rose a seasonally adjusted 1.9% from March, Personal Finance rose 0.2% whilst Business Finance plunged -12.9%.(click to enlarge)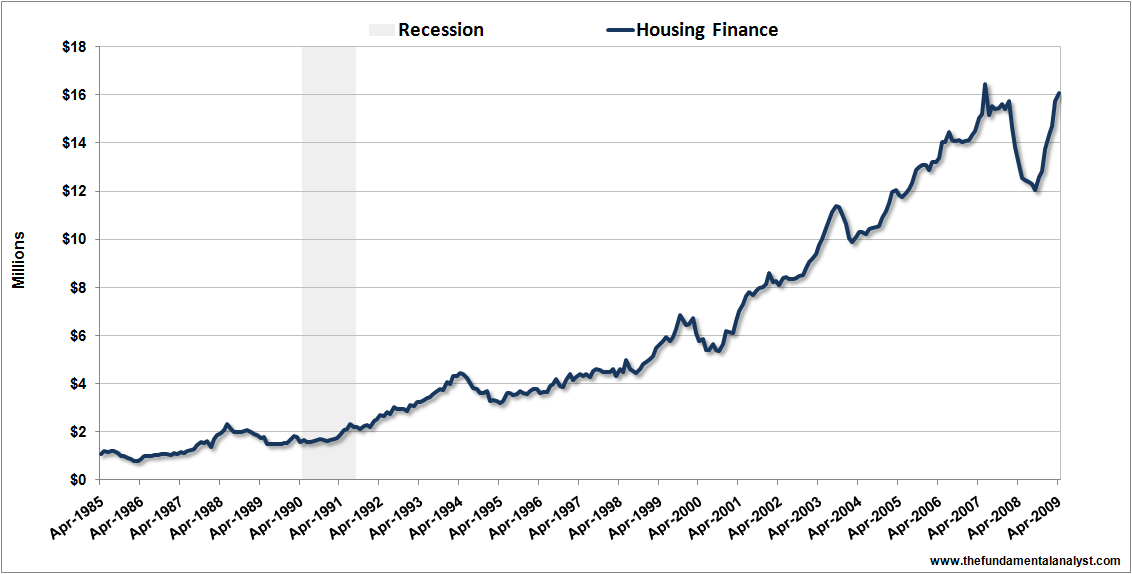 From their peaks Personal finance is off -17.5% whilst Commerical finance is down -46.6%. However, as shown above, Housing finance has almost retraced all of its decline to be only -2.4% lower than the peak in June 2007.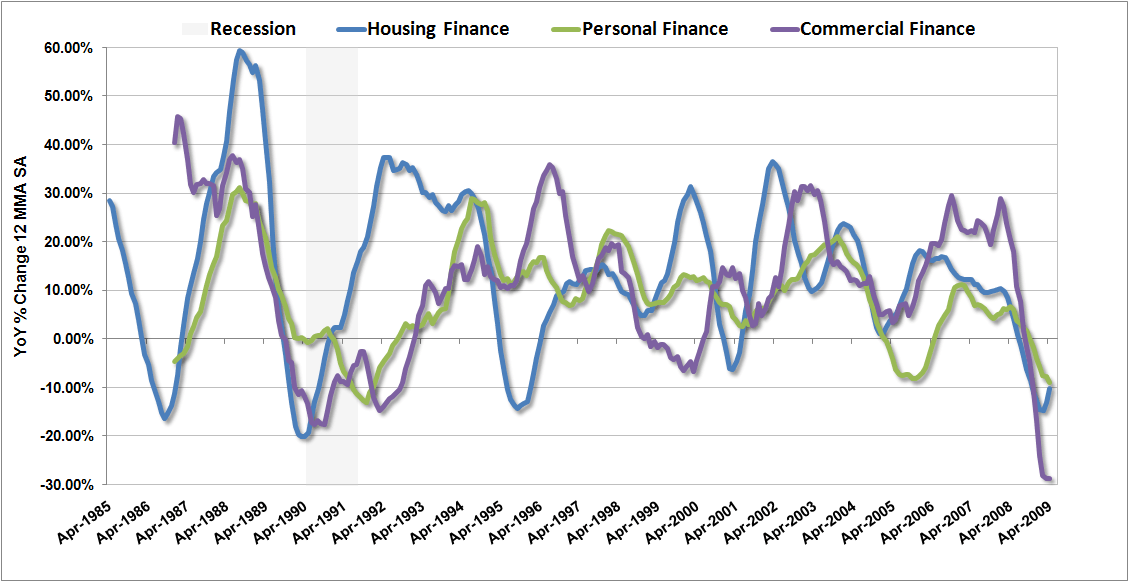 The chart above (click to enlarge) plots year over year changes in Personal, Housing and Commercial Finance smoothed on a 12 month moving average basis. The purpose of the 12 month moving average is to smooth out what is inherently volatile data. However, that also means that turning points take longer to show up. Thus whilst housing finance is up 22.9% year over year, on a 12 month moving average basis it is still in negative territory. The important point to note is that it has turned up, which historically has signaled a housing led recovery.
As you can see, Housing finance bottomed out first in the recession of the early 1990's whilst business and personal finance lagged by almost 2 years. With the upturn in housing finance over the last 6 months is it possible that we are currently in the midst of a normal, housing led, cyclical recovery? To what extent can the doubling of the FHB grants be attributed to the rise in housing finance? It will be interesting to watch housing finance as the FHB grants are rolled back later in the year. There is a possibility of a pullback or at least some sideways action before a fully fledged recovery gets underway.