On April 24th, I released an article profiling DelMar Pharmaceuticals' (NASDAQ:DMPI) growing cancer pipeline and recent initial public offering (NYSEARCA:IPO). Titled "DelMar IPO Obscurity Could Offer Investors Favorable Entry," the piece attempted to present the company's lead product VAL-083 as a solid potential revenue generator in China where it has been approved for chronic myelogenous leukemia (NYSE:CML) and lung cancer. Work continues to progress for the company and its partner, Guangxi Wuzhou Pharmaceuticals, which has agreed to supply the drug itself for marketing and clinical trials. Meanwhile, DelMar would be responsible for the actual marketing, sales and development work through clinicals to expand the drug's labeling to include additional indications in both China and the U.S.
Since DelMar's January 8th corporate update mentioned the impending IPO and the actual closing of the IPO on January 25th, trading of the company's common shares has been fairly illiquid with average daily trading volume for the last 30 days of about 15,000 shares according to Google Finance. The current disinterest is a bit perplexing considering the company's Chinese approvals and upcoming catalysts via clinical updates in the U.S. and China. Nevertheless, it doesn't come as a complete surprise as investors haven't yet seen sales data of VAL-083 in China as this is a newly publicly-traded company and 1Q financials haven't been released as of the publishing date of this article. With no indication of VAL-083's sales to guide them, I believe many investors have the company on their watch lists and may look to establish positions after the filings are released. While a "watch and wait" approach may prove to be wise with any number of positive or negative outcomes a possibility, the company's $30 million market capitalization could substantially increase if sales are impressive and at least serve to offset costs associated with the company's clinicals underway in China and the U.S. -- if not indicate profitability. Meanwhile, the market capitalization does seem to have little downside as the company appears to already be priced as a solely development-phase company at these levels. Currently traded on the OTCBB, investors don't have the opportunity to purchase shares in extended hours trading. If financials are impressive and are released in the early morning hours or after the markets close, interested investors would have to wait and purchase after the likely share price gap up if revenue numbers are impressive.
While I don't typically gamble with financials, clinical data releases or regulatory decisions, and rarely hold full positions through such events, I believe the downside is low and worth considering with regard to opening an interim position in DelMar at current levels. A recent article in The New York Times gives an indication as to the targeted market size for cancer drugs in China, and alludes to a possible solid Q1 for DelMar, depending on VAL-083's market penetration. Industrial growth in China averaged an astounding 15.7% from 1999-2011, but this growth comes at a price as the NYT story begs the question "Is China killing itself in the pursuit of spectacularly fast, very dirty, economic growth?" With the well-known correlations between environmental toxins and cancer occurrence, the incidence of cancer in China is increasing at an alarming rate according to the author. While the U.S. cancer rate still exceeds that of China's, death rates from cancer in China are much higher with 2.5 million people annually succumbing to the disease there versus the 580,350 expected to die in the U.S. this year from the disease in its many forms. Referring to the environmental and thus health-related costs associated with China's growth, the author made references to "… news accounts, often backed by official reports, multiply of cancer villages, of rivers and wells running milky - or orange, or red, or black - with pollution, of rising cancer rates among young people as well as old….." While the news article does delve into cultural and political reasons behind the growing cancer deaths in China as well, I believe the problem is embedded into the culture with no real signs of change expected in the near future. At least for the near term, the cancer market in China should be seriously considered when solid pharmaceutical investment candidates are found with a cancer product being developed in or marketed in the country.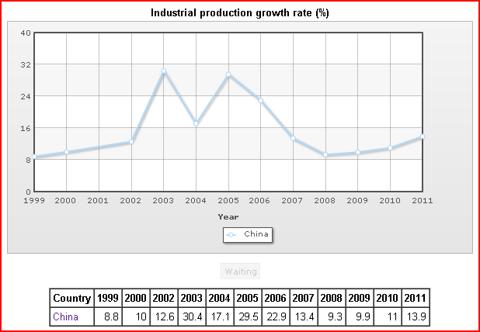 As pertaining to the actual distribution of cancer types now growing in incidence in China, lung cancer (one of VAL-083's two approved indications) represents the largest portion of the patient population with the incidence of the cancer in Beijing alone increasing by 56% from 2001 to 2010 according to a recent report. In 2011, a study reported that lung cancer in China affected 54.75 in every 100,000 citizens in China during 2008. If that distribution still holds to be true, China's current population of 1.35 billion includes roughly 740,000 patients fighting the disease. VAL-083's other approved indication, chronic myelogenous leukemia (CML), is difficult to quantify in China with data indicating 13,500-22,000 suffer from the disease there. While work to increase labeling will likely continue for VAL-083, the drug is already targeting roughly 755,000, with those numbers set to increase as the patient set appears to continue growing in the foreseeable future with product labeling changes possibly also increasing depending on clinical trial results.
DelMar's common shares closed Tuesday's trading at $2.25, just above short-term support at $2.0 but well under the year's recent high of $3.40 from February 27th. While the company's first 10Q filing will likely be the biggest catalyst thus far in 2013 as a newly-public entity, it has a host of upcoming catalysts expected for the year according to the January 8th update with much clinical activity likely in China this year. Closer to home, DelMar initiated enrollment in a dose-escalation Phase I/II trial on October 25th, 2011 to evaluate VAL-083 in treating refractory (recurring) glioblastoma multiforme (GBM). On April 11th of this year, the company gave an update on the trial with positive results noted at the American Association for Cancer Research (AACR) annual meeting in Washington, D.C. during a clinical poster session entitled, "A Phase I/II Study of VAL-083 in Patients with Recurrent Malignant Glioma or Progressive Secondary Brain Tumor." President and CEO Jeffrey Bacha noted in the presentation a response rate of 33%, a combination of total and partial responses. The value is significant as efficacy is already being seen despite the fact that the trial has not yet reached a dose limiting toxicity level. In the ever-present tradeoff of efficacy and safety directly relating to the dosage levels, preliminary results should begin garnering shareholder support in this difficult-to-treat patient set. With regard to future data releases, Mr. Bach noted "we are optimistic that we will continue to gather positive data as we reach higher doses in our clinical trial."
The ongoing Phase I/II trial is significant with regard to validating VAL-083's potential in the U.S. not only for GBM, but also for a host of other cancers in which drug resistance (more specifically in small molecule drugs) is the reason behind many efficacy/safety failures. The trial underway is addressing the difficult patient set of recurrent GBM. Patients in the group have failed to respond to the standard of care treatments Temodar®, marketed by Merck (MRK) and its subsidiary Schering-Plough Corporation, as a front-line treatment and Avastin®, marketed by Roche Holding's Genentech (OTCQX:RHHBY), for recurrent GBM. While Medscape notes "no greater than a 30-40% response rate, and most fall into the range of 10-20%" response rates for small molecule drugs fighting newly-diagnosed GBM," VAL-083 is showing a response rate of 33% in patients who had already failed Temodar® and/or Avastin® -- a much more difficult patient set than the newly-diagnosed GBM indication. Remember, this efficacy is in preliminary data that is less than the likely greater dosage rates as being determined by this dose-limiting study. According to the January 8th update, DelMar will be "positioning VAL-083 for advancement into registration directed clinical trials" in 2013. While this does not necessarily indicate the beginning of such registration trials in 2013, I believe trail design for the registration directed clinical trial could be announced this year with a remote possibility of enrollment initiation later in the year.
For the remainder of 2013, investors should be focusing on additional interim data with careful scrutiny of dosage levels versus response rates in order to ascertain potential final data, a solid catalyst that could dramatically affect DelMar's share price. Additionally, any updates on trial progression in China should also be monitored closely as the ever-increasing need for cancer drugs in that large market could indicate huge revenue in the future for the largely unmet need there. With collaboration partner Guangxi Wuzhou Pharmaceuticals shouldering the costs of supplying VAL-083 in clinicals in the U.S. and China as well as the marketed product in China already, DelMar's cost structure is likely a bit more tolerable for investors than many development-phase pharmaceuticals. If sales of VAL-083 are solid and indicative of growth, shares of the $30 million market capitalization may respond surprisingly well. If revenue does disappoint, I believe the downside is minimal due to the company's low market capitalization being similar to many development-phase companies with no marketed products whatsoever. Meanwhile, additional label changes for the drug in China could be forthcoming as DelMar develops the drug more there for additional indications. Interim data in the U.S. is already indicating solid efficacy, with those data likely to only improve as higher dose limiting toxicities are indicated as the Phase I/II trial winds down in 2013.
In many cases, I would wrap up an article with the company's current cash position, cash burn rates, revenue and other financial information. This information is forthcoming in the form of the company's first 10Q as a publicly-traded company and an event interested shareholders should monitor very closely. To add a bit more of a speculative nature to the investment, I believe it should be worth noting that investors are not the only entities that will be monitoring VAL-083's data in the coming days. With many large pharmaceuticals losing patent protection on key products, I believe VAL-083 could be a good fit for many of these companies if data in this trial continue to impress, with implications of efficacy for other indications likely. If VAL-083 shows efficacy as a standalone treatment for the difficult patient set of recurrent GBM, could it also be efficacious for newly-diagnosed GBM? Could it also serve as a solid adjuvant to Temodar® or Avastin®? Large pharmaceuticals will likely be monitoring results closely and could be interested in partnerships, licensing agreements, drug purchase or outright company buyout as the clinicals progress. While I rarely invest based on such possibilities, I do believe they are worth noting.
Disclosure: I have no positions in any stocks mentioned, but may initiate a long position in DMPI over the next 72 hours. I wrote this article myself, and it expresses my own opinions. I am not receiving compensation for it. I have no business relationship with any company whose stock is mentioned in this article.