Old Dominion Freight Lines (NASDAQ:ODFL) is currently one of my holdings in the aggressive growth accounts that I manage here at Gunderson Capital Management.
This stock comes from a little bit different side of town. A lot of people are prejudiced towards tech stocks; if it's not a tech stock, it doesn't exist to them. I mean, who wants to hear about a trucking stock?
It's not a new lightning fast chip. It's not a new invention to expand bandwidth. It is not even a new drug to cure obesity. It is a boring truck stop! I actually like truck stops. I find flavors of beef jerky that can't be found anywhere else.
I have talked about trucking stocks many times on my radio show. Not only do I own a couple of the trucker stocks, they continue to do very well. As I say all the time, Best Stocks Now come in all shapes and sizes, and from all walks of life; from all across America, and from all across the world.
Old Dominion comes from Thomasville, North Carolina-a town more famous for furniture and BBQ. But, we're not going to talk about sofas and pulled pork, we're going to talk about a transportation company (maybe they transport Thomasville furniture?) Old Dominion Freight Lines--what could be more exciting?
Don't forget all of those beef jerky flavors! Here is some basic information on the company: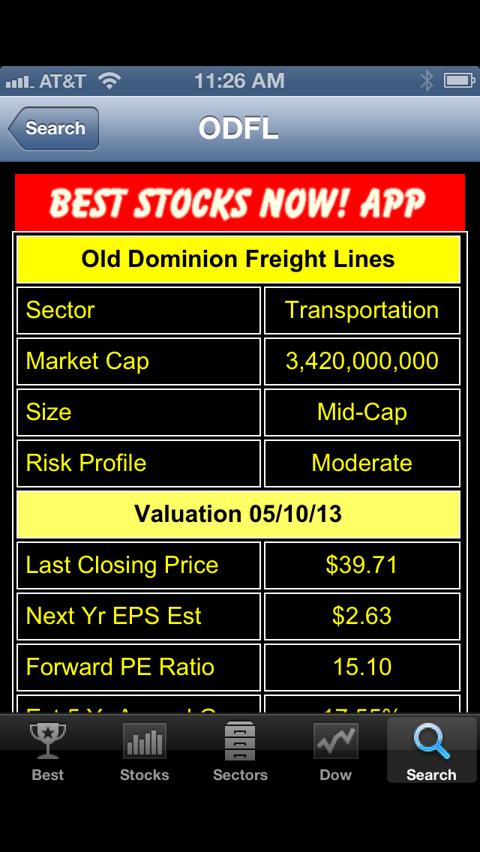 Data from Best Stocks Now App
Old Dominion is a mid-cap, domestic growth stock. It has a market capitalization of about $3.4 billion.
One of the leading classes in this current "risk-on" market continues to be domestic mid-cap growth and mid-cap value stocks. In other words, if you are looking for a leading stock in a leading asset class, this may be one worth looking at.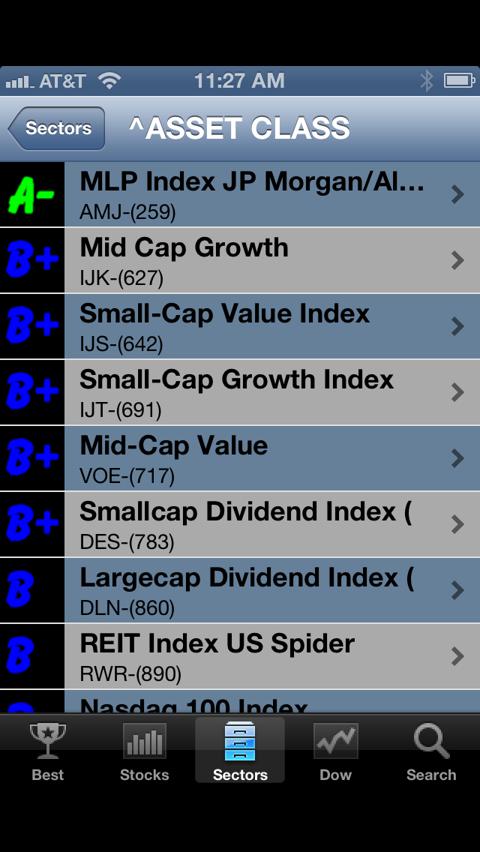 Data from Best Stocks Now App
Let's take it one step further and look into the sectors of the market. The transportation sector has been on fire lately (i.e. Alaska Air (NYSE:ALK), Allegiant Travel (NASDAQ:ALGT), JB Hunt (NASDAQ:JBHT), etc.)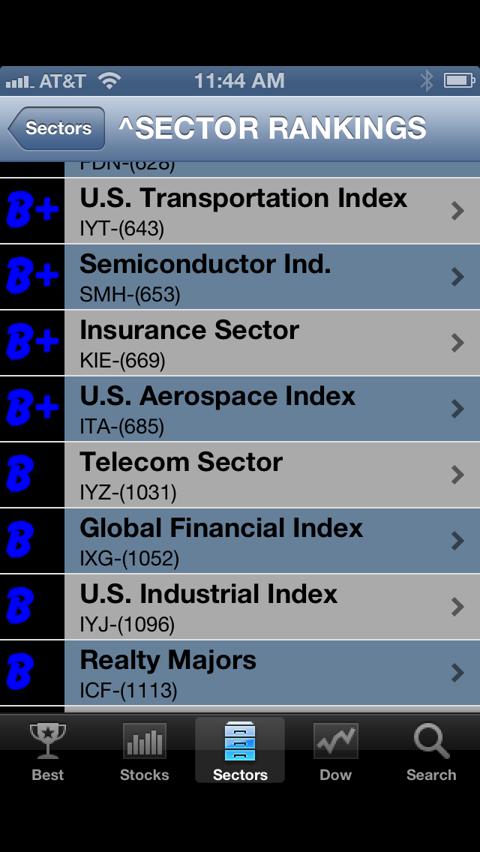 Data from Best Stocks Now App
Let's look at the performance numbers of this boring stock.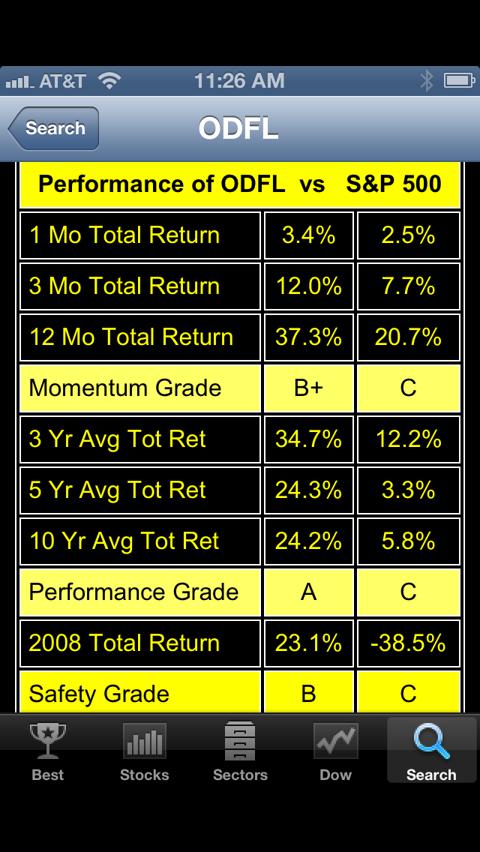 Data from Best Stocks Now App
Over the past ten years, ODFL has delivered almost 25 percent per year to investors. You'd have a hard time finding many tech stocks that have delivered these kinds of numbers!
Over the past five years, ODFL has delivered an average 24.3 percent-ten times the market.
Over the past three years-ODFL has almost tripled the returns of the market. And over the past 12 months, it has almost doubled the return of market--ODFL is up 37.3 percent while the market is up 20.7 percent.
When I compare the short-term, intermediate, and long-term returns of the stock against the other 3,400 stocks that I track, ODFL earns a performance grade of "A"!
Now I know that nobody wants to talk about, think about, or remember 2008, but I can't omit the fact that ODFL was up 23 percent that year! SEE! Grading systems CAN come in handy even during down times! During this time, ODFL was at or near the top of the heap in terms of my rankings!
Now let's talk about the valuation of ODFL. See, I'm not just a momentum investor -- although it does play a big role in the stocks I choose -- I also require valuation.
I like stocks that are trading at reasonable multiples. ODFL is currently trading at 15.3 times forward earnings which is a discount to its growth five-year growth estimate of 17.5% per year.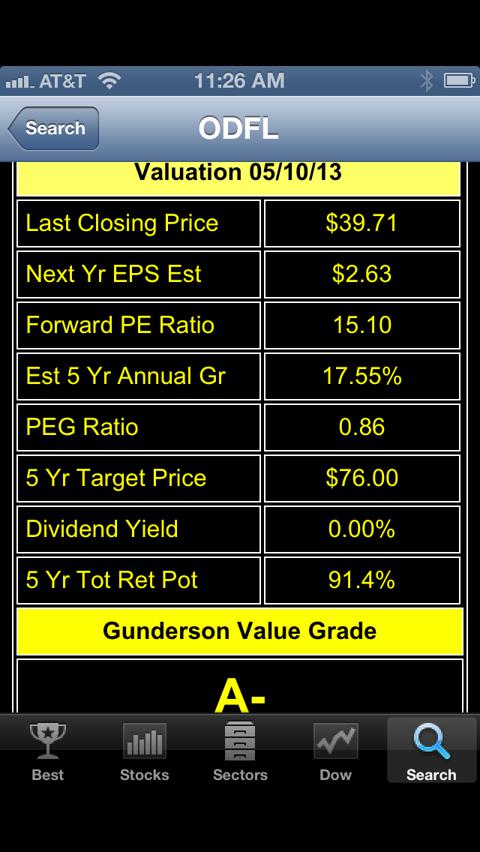 Data from Best Stocks Now App
This gives Old Dominion a nice, favorable PEG ratio of. ODFL passes my evaluation test.
Last but not least in testing ODFL is the all-important eyeball check-a very important test. All we have to do is look at a simple, one-year stock chart. As I look at ODFL, I see a wonderful, beautiful stock chart. As I recently tweeted, this stock just broke out of a three to four month consolidation, and hopefully it will continue onwards and upwards to a new uptrend!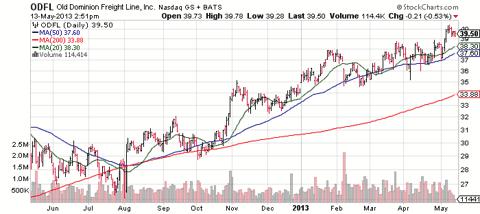 So as we can see, ODFL passes all three of my tests: it passes the performance test, valuation test, and the stock chart test. And it is yet another example of a Best Stocks Now!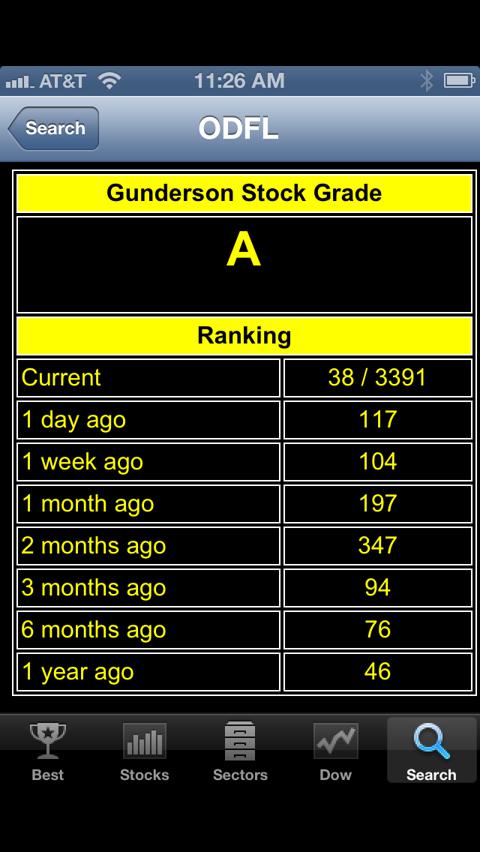 Data from Best Stocks Now App
Disclosure: I am long ODFL. I wrote this article myself, and it expresses my own opinions. I am not receiving compensation for it. I have no business relationship with any company whose stock is mentioned in this article.