By Paul Raman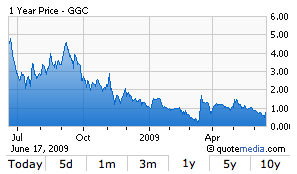 Georgia Gulf's (GGC) (Analyst Report) lenders have agreed to again extend a debt deadline, but it may be forced to file for bankruptcy if it loses further access to funding. The deadline has been extended until July 15.


Georgia Gulf has been trying to gain support from its debt holders to exchange their debt for common stock, which could help the company avoid bankruptcy. It said less than $30 million of its debt had been tendered so far, out of $800 million outstanding.

Currently, $34.5 million of interest payments are being withheld. Georgia Gulf also said it was withholding payment of $3.6 million of interest due on Monday on a group of 2013 notes and that it has a 30-day grace period before the holders of those notes can seek remedies.