Investors have been pouring money into emerging markets this year. Stock market indices in Brazil, Russia, China, and India are up over 50% since the March lows. The ishares MSCI Brazil Index ETF (NYSEARCA:EWZ) is up 57.69% year to-date through the end of last month.
In order to check the current state of the Brazilian economy, I reviewed a presentation titled "Brazil: Economic Prospects, May 2009" by Mario Mesquita of Banco Central Do Brasil. Some of the key points are discussed below.
1. Brazilian bank's are well capitalized. At the end of 2008, they stood at 18% which is well above the regulatory requirement of 11% and the Basel minimum of 8%. Hence banks such as Itau Unibanco (ITUB), Banco Bradesco (BBD) are well-positioned for an economic recovery.
click to enlarge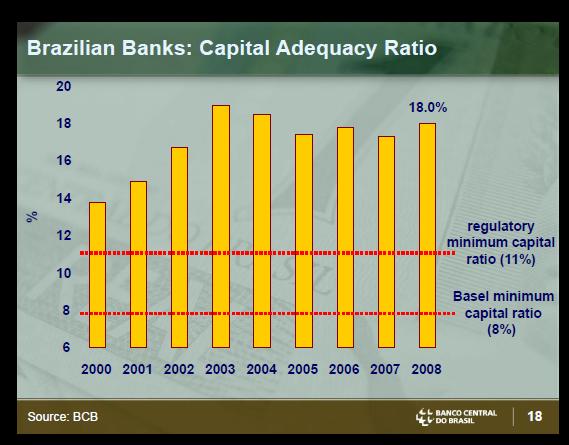 However, the delinquency ratio rose from 4.4% in 2008 to 5.0% during the first quarter of this year. This is a cause for concern and must be monitored through the rest of the year.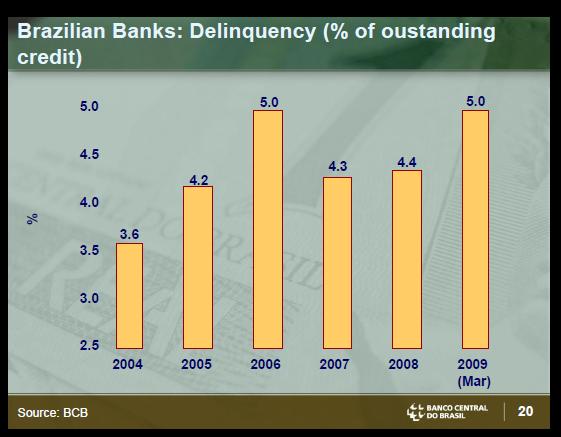 Credit to new vehicles has started to pick up from March. This shows that consumers are able to buy new vehicles and finance them with credit.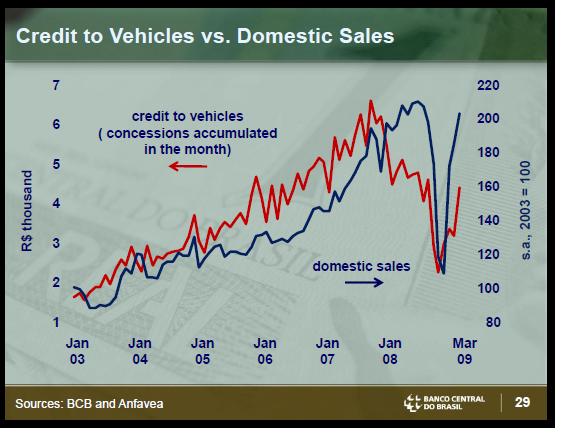 In addition to vehicles loans, credit for housing has also increased this year. Year-to-date it is up 9.2% as the chart shows below. This number is important to keep an eye on since housing is an important sector for credit growth.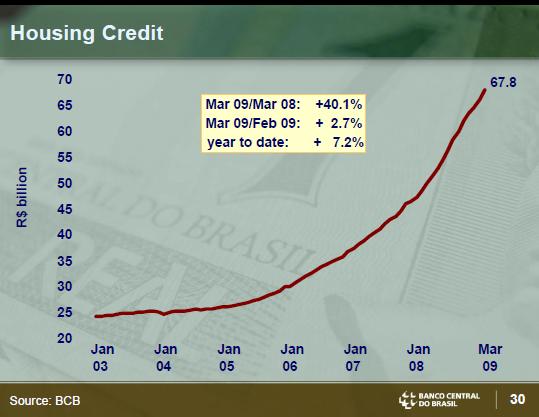 Brazil ranked 2nd this year for attractiveness of emerging markets among private equity fund managers for the next 12 months.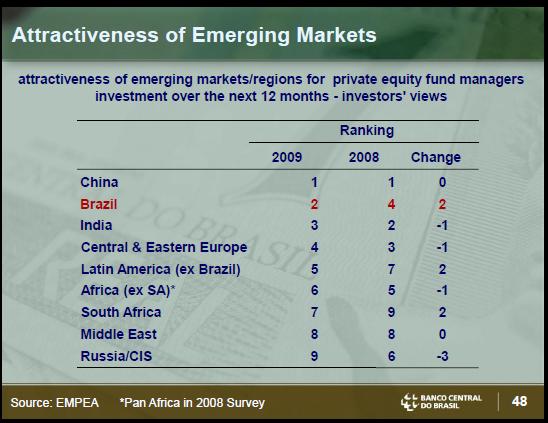 Long-term growth in retail is intact and vehicle production was up in March as well.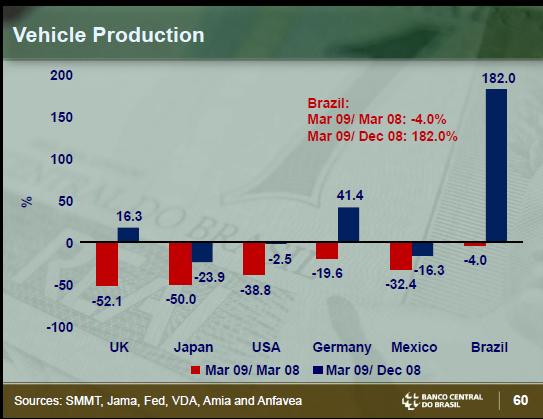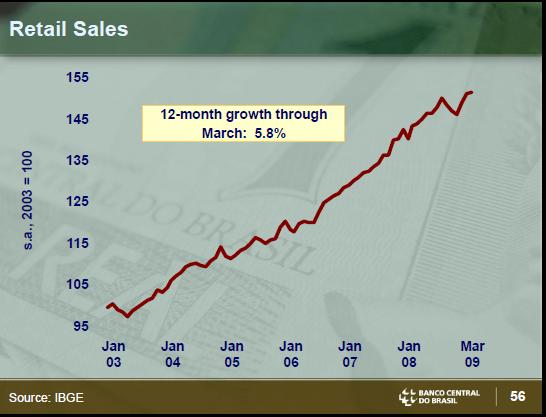 Source: Brazil: Economic prospects, May 2009
Mario Mesquita, Banco Central Do Brasil