It is a mystery to me how our western society can be proud of its democratic system and independent judicial institutions yet the foundation of our economic system - the corporation - is governed by an autocratic regime devoid of accountability or transparency.
Many years ago I worked as an investment banker on Wall Street and once I retired I spent my time tinkering with my portfolio, playing golf and pitching in an activist battle when I see one; nothing gets the juices running better than an old fashioned duel!
In late 2012 I came across this article by a retail investor named Nawar Alsaadi. I found the story quite interesting, retail investors don't have much weight in the street. Greg Smith accused Goldman's staff of calling their clients "Muppets"; in my experience all retail clients are considered Muppets on Wall Street.
Finding the activism at Equal Energy (NYSE: EQU) of interest and the company valuation cheap, I decided to buy a small position in the company and see how this plays out.
Well, it did not play out very well! Few months after I made the purchase the company sued Mr. Alsaadi and his associate Mr. Goldstein along with 250 John Does, aka "250 shareholders" citing an arcane 13D technical violation allegation.
I have been in the industry for 3 decades and I have never seen a company sue 252 of its shareholders (a reverse class action lawsuit?). From what I have seen those shareholders were in over their heads and would have hardly been a real threat to the company. To my knowledge no special shareholder meeting was called by those guys nor have they nominated anybody to the board. For all intents and purposes their campaign could have been just bluster. Management teams (let alone board of directors) don't usually hire $1000/hour legal counsel to sue shareholders for mere criticism of performance and excessive pay.
Asymmetry of the Legal System
Management teams can sue anybody they wish (even shareholders) at shareholders' expense, especially when they have a complacent Board. Securities law is a specialized business; only a handful of law firms (almost exclusively based in New York) have the required expertise to manage complex securities litigation. Those attorneys are well aware of their "exclusive status" so they charge through the nose, and why shouldn't they? Like everything in capitalism it is about supply & demand; with supply limited and demand flourishing, prices skyrocket.
The late Margret Thatcher once said: "The problem with socialism is that you eventually run out of other people's money."
A slight paraphrase of the above statement would render that quote relevant to our debate "The problem with corporate cronyism is that you eventually run out of shareholders' money."
As long as complacent Boards and entrenched management have access to shareholders money, the wrongdoing will continue. Which shareholder in their right mind would spend potentially millions of dollars of their own money fighting a management team playing with "monopoly" money?
Canadian Winter in Tulsa
The value of this former billion dollar trust has been decimated and over the last 5 years alone the shares have lost over three quarters of their value since the current management took the reins. Virtually all per share metrics are flashing red as Mr. Alsaadi has shown succulently.
Most recently the company has proposed a series of by-laws amendments to further entrench themselves after further awarding themselves a host of new options and granted shares. Yet again at shareholders' expense they paid for an expensive shareholder proxy solicitation firm to ensure that those amendments would be voted in their favor at the May 13th, 2013 annual meeting; early voting results seems to indicate that they have completely failed in passing any of their proposals.
Equal is inherently a US company, 100% of the assets are located in the United States, two thirds of the shareholders are American and most of the shares trade on the NYSE, yet the company continues to have its CEO (Mr. Don Klapko) located in Calgary, Canada and the majority of its directors are of Canadian origin. The same directors who have permitted this fiasco!
MLP Anyone?
Comparing two public companies is a fool's game. Equity analysts are accustomed to publishing long lists of stocks under the same heading. Usually a look under the hood reveals major inconsistencies between the compared companies, but not in the case of Equal Energy and New Source Energy Partners (NYSE: NSLP).
New Source Energy Partners and Equal Energy are as close to identical companies as can be: both companies produce from the same formation - the Hunton limestone formation in Oklahoma -, both companies are of similar size and they have a tied history - New Source Chairman Mr. David Chernicky was a geologist at Altex Resource, Altex is at the origin of Equal's current Oklahoma assets -, yet New Source is valued as much as two to three times higher than Equal Energy:
The irony of the situation is that New Source Energy Partners which began trading in the first quarter of this year is employing exactly the same business model of a master limited partnership and flat production that was advocated by the dissident shareholders for Equal Energy.
What's next?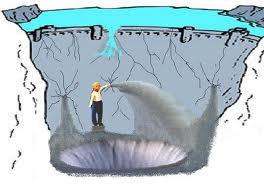 Dutch legend has it that there was once a small boy who upon passing a dyke on his way to school, noticed a slight leak as the sea trickled in through a small hole, the boy poked his finger into the hole thus stemming the flow of water.
Following its expensive lawsuit, the company has successfully silenced one of its most adamant critics, but the market is starting to take notice of the valuation chasm between New Source Energy Partners and Equal Energy. This valuation discrepancy was underlined by the folks at Lawndale Capital Management, an activist hedge fund who unveiled a 4.4% stake in Equal Energy. In an eloquently written letter to Equal's Board, the fund manager Mr. Andrew Shapiro listed numerous grievances and has publicly advocated for a merger between the two entities:
"As part of this process, we would expect that Equal would approach the multiple parties who participated in last year's asset sale process as well as such companies as New Source Energy Partners, L.P. (NYSE: NSLP), a newly public entity also focused on Equal's Oklahoma Hunton operational area. We note that New Source recently went public at and continues to trade at valuation multiples, substantially higher than Montclair's proposed purchase price."
Privately owned Montclair Energy also took notice of the undervaluation, and expressed an interest in taking the company private. The principles behind Montclair recently filed a 13D, a sign that they are positioning for a fight should they be rebuffed by Equal's board.
Thirdly, the company itself affirmed on March 25th, 2013 that it has been approached by multiple parties and has hired Scotia Capital and Global Hunter securities to conduct negotiations on its behalf. A successful bid by an outside party or a possible successful shareholder revolt may lead to a doubling of the share price based on New Source valuation.
Equal's management and Board are under an increasing siege by an armada of shareholders and interested acquiring parties; it is unlikely that management can hold the dyke with a finger on the leak for much longer.
Disclosure: I am long EQU. I wrote this article myself, and it expresses my own opinions. I am not receiving compensation for it. I have no business relationship with any company whose stock is mentioned in this article.