By Sumit Roy
Natural gas fell back below $4/mmbtu after the Energy Information Administration reported that operators injected 99 billion cubic feet into storage last week, above the 93 to 97 bcf build most analysts were expecting. The injection was also above last year's build of 61 bcf and the five-year average build of 87 bcf.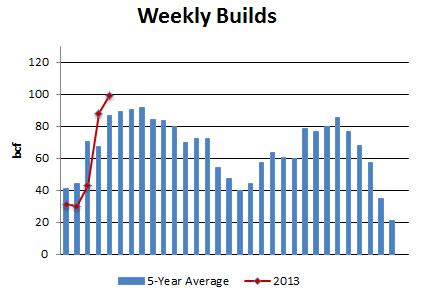 In turn, inventories now stand at 1,964 bcf, which is 703 bcf below the year-ago level and 78 bcf below the five-year average (calculated using a slightly different methodology than the EIA).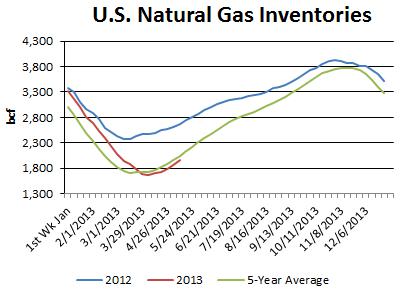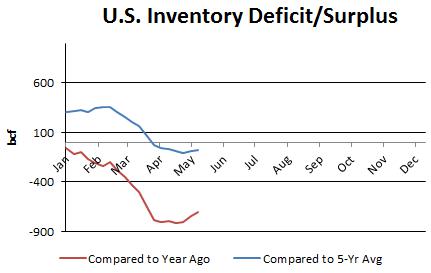 The weather last week was milder than seasonal norms. The Edison Electric Institute said that utilities generated 67,688 GWh in the week ending May 11, 4.6% below the same week a year ago.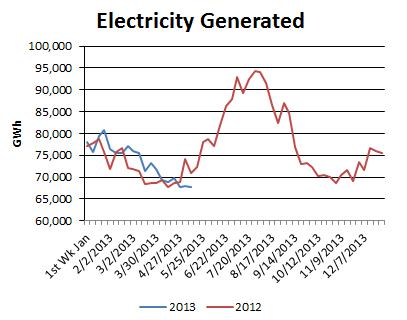 Looking forward, the NOAA's six- to 10-day outlook calls for more mild weather across the country. While cool weather in May is one thing, if it lingers into June and July it will severely dampen natural gas demand for power generation.

NOAA Six- to 10-Day Outlook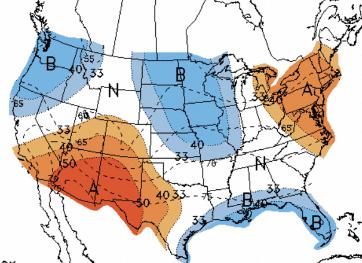 Meanwhile, the number of rigs drilling for natural gas in the U.S. fell by four last week to 350, an 18-year low, according to Baker Hughes.

Natural Gas Rig Count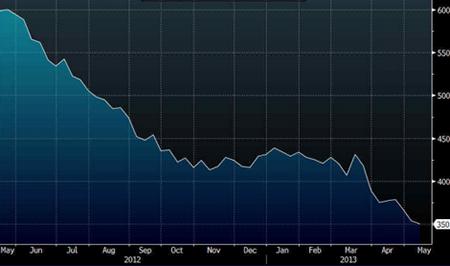 Natural Gas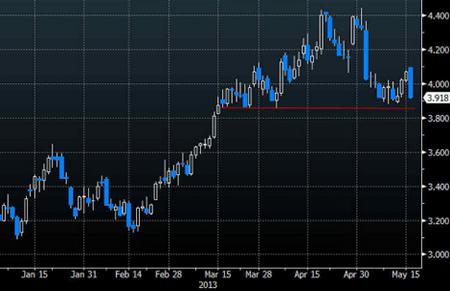 The latest inventory report from the EIA was bearish, as the deficit to the five-year average fell from 90 bcf to 78 bcf. In our view, mild temperatures have played a significant role in inflating the injection figures over the past two weeks. According to the Edison Electric Institute, power generation was 4.6% and 8.3% below the year-ago level over the past two weeks.
While we would expect to see a decrease in natural gas demand in the power-generation segment due to a reversal of last year's high levels of coal-to-gas switching, we would expect to see an increase in overall generation due to growth in the economy. Though weather plays a major factor, with all else equal, electricity generation grows close to 1% per year.
The big declines in generation over the past two weeks can be explained by extremely mild temperatures across the country, particularly in the South. If and when the weather warms in June and beyond, power generation should increase swiftly, leading to a sharp reduction in the pace of inventory builds.