About one year ago, Facebook (NASDAQ:FB) announced it was acquiring Instagram for $1 billion which was a very surprising move. Not only was it reportedly negotiated by Zuckerberg over one evening but we also later found out that Facebook's board was only notified after the facts. The most shocking part, though, was the price tag. Facebook was offering $1B (turned out to be $700M because of the decline in Facebook's stock) and for what? A mobile only app built by a 13 member team that had no profits (or even revenues) but a solid base of 30 million users. It still seemed very expensive at the time. Many, including myself, expressed doubts about the idea but gave Zuckerberg the benefit of the doubt. Google's (NASDAQ:GOOG) purchase of YouTube for $1.65B, 6 years earlier, had also been seen as crazy by many because of the legal risks, high bandwidth costs, etc.
Was It A Brilliant Defensive Move?
Facebook clearly has an impressive amount of data and there is no doubt that it knows some of its younger users spend less time using it. Part of it is the "coolness" factor. It's nothing new, of course, as social networks have come and went over the years. I have argued that things would be different for Facebook but I think it's clear that they thought Instagram was a key in remaining the dominant social network. Over the past few months, that tendency has remained very strong. Take for example this chart from Piper Jaffray: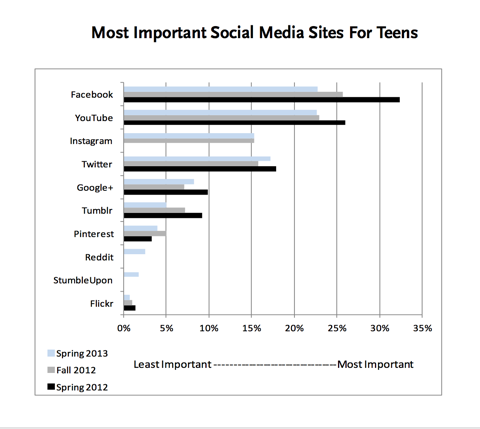 Since the acquisition was announced, the Instagram user base has reached 100 million users which upload 40 million photos every day. Of course, as these users get older, they will start using other networks such as LinkedIn but the fact remains: Facebook's purchase of Instagram looks brilliant despite the fact that there are still no revenues or profits coming from the photo sharing site.
Will The Cycle Repeat Itself?
At some point, will users start leaving Instagram because it is no longer the "cool, new" player? If they leave to go towards a service such as Pinterest, Tumblr or some other platform that is yet to be launched, will Facebook be forced to acquire that rival as well? If so, it could end up being a bidding war with Google which continues to work very hard on its social presence.
What Could Be Next?
One classic but very interesting example is Path which is growing very quickly these days and whose value could soon make it very difficult to acquire. Why Path, you might wonder? It is a very fast growing social network that forces its user to have a much smaller social circle (limited at 150 friends and family members) which appeals tremendously to users that feel they can't share as much on Facebook. In many ways, it would be an efficient way of keeping its social graph up-to-date.
Will Facebook make a move? Or is it already too late? Path might already be too big to acquire at a reasonable cost.
From this perspective, I feel like Facebook is at a disadvantage to LinkedIn (NYSE:LNKD). The user base is very different, the level of competition as well, and it doesn't feel like Instagram will go out of style anytime soon.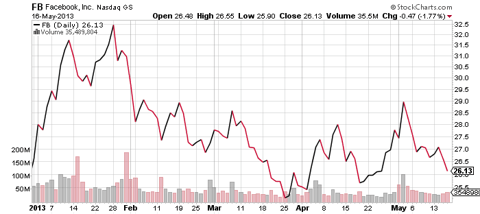 More Of These In Facebook's Future?
If you think about it buying upcoming social networks (when they're willing to sell) is less expensive than you'd think. Facebook paid $700M for Instagram and while the site is not making money yet, it will at some point and its costs are reasonable (only 25 employees still today) so it might end up being a profitable business move in the end. Facebook could certainly justify buying a few more "Instagram-like" social or app players.
One major benefit for Facebook in that regard is how powerful Mark Zuckerberg remains (with over 50% of voting shares) as he can go out and make such deals happen much more easily (and faster) than competitors like Google, Yahoo (NASDAQ:YHOO), etc.
The downside though is that it will need to take some risks as it did with Instagram. The only way it seems to buy big networks is grabbing them before they've "made it." Just think of Twitter, which would be a terrific fit for a few players but seems beyond reach at this point.
In The End
I do think that the Instagram move, even though it still looks defensive at this point, was a great one. Yes, Facebook will continue to face competition from smaller, upcoming players but I do believe it will be ready and able to make the moves if needed. I do think more acquisitions will come but that is something Facebook shareholders should look forward to.
Disclosure: I am long FB. I wrote this article myself, and it expresses my own opinions. I am not receiving compensation for it (other than from Seeking Alpha). I have no business relationship with any company whose stock is mentioned in this article.