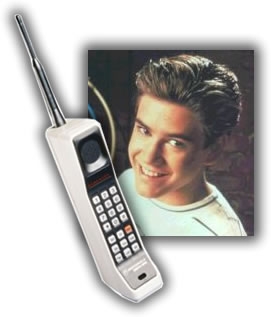 By Dustin Hermes
As all Sirius XM Radio (SIRI) listeners and investors know, the company released its highly anticipated iPhone application. Let's break down the importance of this from an investor's perspective.
It should be no surprise to the savvy tech investor where the market is moving; worldwide WiFi access. Last year, the FCC's decision to open up "white space" – space in the 700 MHz range of the wireless spectrum and requires no licensing – is one possible venue for bringing WiFi to the masses as it requires no expensive FCC license, opening the door to start up companies. Another could be the 4G networks that are being pursued and built. To give you an example of 4G's potential, 3G networks currently offer 15-30 Mbit/s. Where 4G will offer 100 Mbit/s while actively moving and up to 1 Gbit/s while relatively stationary. A dramatic increase to say the least.
As you can imagine, there are numerous companies preparing to exploit these new mediums but let's focus on Sirius XM Radio. The company paid over $99 million in 2008 alone on satellite and transmission costs and there are plans to launch three more satellites in the next two years, with first of the three scheduled for next month. As the movement towards ubiquitous WiFi access becomes realized, will there be a need to continue to maintain a full array of orbiting satellites? Simply stated, no.
One aspect that is holding Sirius XM from becoming a worldwide product is the costs to place satellites in new markets. Some have suggested buying recently bankrupt WorldSpace as an option. I, however, do not see this as being viable given Sirius XM's current balance sheet. There is too much potential in the emerging WiFi markets to spend capital acquiring WorldSpace that is laden with obstacles.
Martine Rothblatt, founder of satellite radio, hit the nail on the head.
There has been a huge growth in terrestrial alternatives. As we move from third-generation to fourth-generation cellular, there's going to be ever more bandwidth available to distribute content totally via terrestrial cellular infrastructure. And that will leave fewer and fewer unique market attributes to satellite radio. … Technologies have their ideal times and places, and in my opinion the better time for satellite radio was 10 years ago.
This is not to say Sirius XM is going to be left behind. As we witnessed with the launch of the iPhone and iPod Touch, Sirius XM is positioning itself ideally for the rapidly changing marketplace.
Shareholders who are nearsighted are worrying about the exclusion of Howard Stern on the new applications. This is intentional in my opinion. Sirius XM is almost two companies right now; Howard Stern and Sirius XM Radio. The goal for Sirius XM is to market itself to new streaming subscribers without Stern first. Give users the chance to become hooked on the service before Stern is introduced at a separate time for a nominal increase in price (speculation). This does a couple things in my opinion. Increases revenues from Howard Stern listeners (and there are many) and create brand loyalty to Sirius XM Radio's host of new subscribers around the world who are setting up new accounts as we speak.
It is important for Sirius XM Radio to add these new subscribers without Stern at the current time. After Stern's contract is up in a couple years I do not see him returning to Sirius XM Radio on a full-time basis. He has stated no matter what he does he wants to take time off. I also do not see him moving back to terrestrial radio; rather, he will have a modified show on Sirius XM on a more part-time basis. The flood of new subscribers Sirius XM is gaining right now from the new application will have no bearing on Stern and therefore subscribers will not be inclined to leave when Stern's daily programming comes to an end.
So, when does Stern content come to the streaming subscribers? Shortly after the release of the new platforms Sirius is preparing to launch. Flying under the radar are other Smart Phone applications such as a Microsoft (MSFT) Mobile Windows application, a Blackberry application, and others. I expect these to be launched very soon. CEO Mel Karmazin stated the iPhone and iPod Touch applications would be launched by the end of the second quarter 2009, and he delivered. What went unnoticed to many when Karmazin was referencing a release date of the Apple (GM:APPL) applications was the inclusion of "and other Smart Phone applications." This leads me to believe the company may unveil these applications before June 30.
What does this all mean to Sirius XM Radio shareholders? The company is at the forefront of an emerging market place. Gone are the days of the Zach Morris cell phone and emerging in its place is the cell phone computer or Smart Phone. Sirius XM is positioning itself on the door step to be accessed worldwide on a platform that most could not live without; cell phone computers. The bottom line to the company cannot be underestimated here. Revenues from worldwide subscriptions will increase dramatically in coming years. Satellite expenses will exist for years to come but will slowly be phased down and possibly out for good. The two FCC licenses (valued at over $2 billion) and the repeater networks Sirius XM owns may be able to be sold off partially or wholly.
Do not get caught nearsighted as a shareholder, the company certainly isn't.
Disclosure: Long Sirius XM Radio, no position Apple