Pre-market futures pointed higher and the S&P 500 obligingly rose at the open. Friday morning's Michigan Consumer Sentiment surprised to the upside, and the Conference Board's Leading Economic Index also rose more than expected. The index didn't initially react to these reports. But around 2 PM, when the index was up about 0.49%, the buyers took charge and lifted the 500 to its closing gain of 0.95% for the day and 1.95% for the week. In round numbers Friday's close at 1667.47 is 1001 points above the devilish intraday low of 666 on March 9, 2009, the bottom of the Great Recession selloff.
Here is a 15-minute view of the week.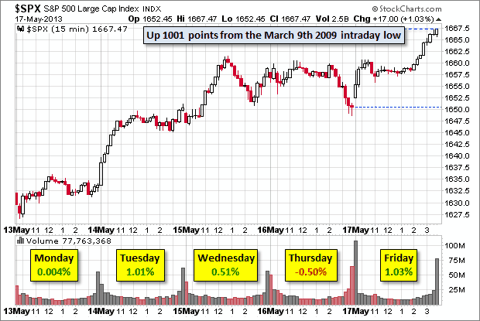 Volume Friday was 3% above its 50-day moving average.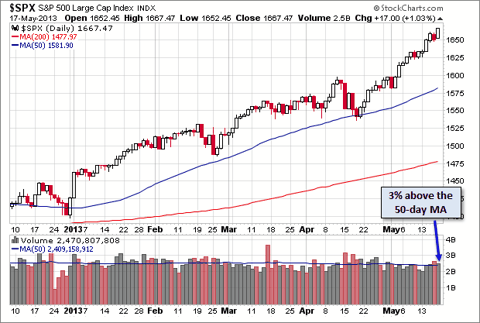 The S&P 500 is now up 16.92% for 2013.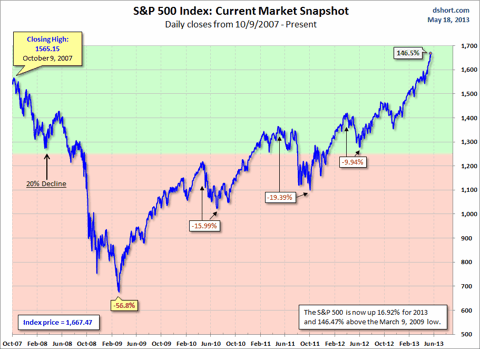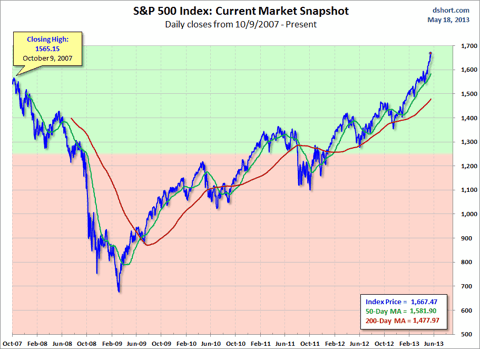 For a better sense of how these declines figure into a larger historical context, here's a long-term view of secular bull and bear markets in the S&P Composite since 1871.