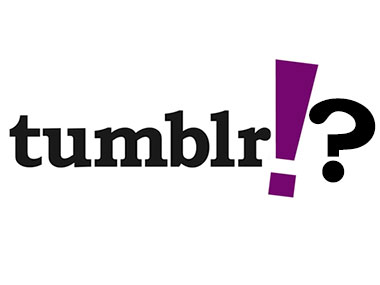 Yahoo! Inc., (NASDAQ:YHOO) is a global Internet media company that offers communications, content, advertising solutions and a community platform that delivers consumer experiences across digital channels. Ever since its inception, the company has gone through a series of ups and downs in a battle for the most dominant company in the technological revolution era. Yahoo! struggled to keep its leadership position in the market when it was pitted against current technology giants, Google (NASDAQ:GOOG) and Facebook (NASDAQ:FB). On May 20, 2013, Marissa Mayer announced that YHOO would be buying the famous blogging site Tumblr for $1.1bn as part of her master plan to regain the former glory of the giant Internet company. Some speculations were made and analysts started to forecast the effect of this acquisition to the future performance of Yahoo! This article will talk about the impact of Yahoo!'s new leader and its most recent acquisition to the company's stock price movement. What will happen to the once Internet darling company? Is acquiring Tumblr the best gamble that Yahoo! can do?

Click to enlarge
(Click to enlarge)
Data source: Google Finance
Company Analysis
New Leadership
The company reached a near all time low in earnings and stock price in 2011 as it failed to deliver innovative digital solutions that cut across different industries. Yahoo! faded in competition as new twenty-something billionaires took the Internet to a whole new playing field. These billionaires brought new generation platforms and innovations that catapulted them and their companies to fame and fortune. The company was well out of its way to be the Internet's darling when Google's 20th employee and first female engineer stunned the tech world in July 2012 announcing that she was leaving the search engine behemoth for the top position in Yahoo! Marissa Mayer joined Google in 1999 after graduating from graduate school in Stanford University. The 37-year-old executive has expressed her plans of making Yahoo! the top Internet company again by leveraging on Yahoo!'s strong franchises in email, finance and sports. The company's shares have surged roughly around 70 percent since Mayer became CEO last July 2012. Investors appear to be bullish towards the new head of Yahoo! As Mayer continues to make the right calls for the company, an upside in the stock price might be seen. Top management can play a crucial factor in determining the future of a company. I think that Mayer has the arsenal to compete against the big names of Mark Zuckerberg, Larry page, etc. Based on my analysis of her track record and potential, the new CEO of Yahoo! is the most important asset of Yahoo! and will definitely help the company swim upstream in the current market. Mayer is strongly poised as the leader who will invigorate the spirit of Yahoo!
Yahoo! goes big with Tumblr
Since Marissa Mayer took over Yahoo! last year, the company has made small acquisitions in an effort to restore the Web giant to its status as the industry leader. For the past year, Yahoo! was focused on adding streams on revenues and talent. Their thrust was to hire innovative engineers and invest on other start up technology companies. On May 20, 2013, Marissa Mayer announced a deal that once again shocked the tech world. Yahoo! is buying Tumblr for $1.1bn: a sum that equates to a fifth of Yahoo!'s cash.
Yahoo! hopes to profit from Tumblr without ruining it. CEO Marissa Mayer planned to start making money from Tumblr by inserting its "stream ads" into its dashboard. The $1.1bn dollar acquisition was the biggest risk that Mayer has taken ever since she grabbed the top spot in the Internet media company. This move might pay off as new sources of ad revenues can strengthen the $13 million cash flow of Tumblr. It all lies on the company's execution now. If Mayer's strategy increases Tumblr's revenues to about $100 million annually, which is quite possible in social media companies, there will be a strong upside in the stock price. What the Yahoo! team needs to do is to convert that audience into income. If the company can innovate the revenue generating assets of Tumblr, Yahoo! is well on its way to becoming one of the most valuable tech company.
The Future Value
Yahoo!'s master plan doesn't stop in attaining new ad space revenues. The acquisition has an intrinsic value that comes with the smaller company. Tumblr caters to a younger market- the market that chooses to surf the Internet through their smartphones every chance they get. Using any conventional financial metric, the price tag of Tumblr will still come out hefty. This is where the company's real risk comes in. Yahoo!'s reason for buying Tumblr is not because of its value now but its potential- its future value.
Financial Analysis
| | | | | |
| --- | --- | --- | --- | --- |
| Ticker | Company | Stock Price | P/E(x) | Market Cap |
| YHOO | YAHOO! | 27.00 | 27.31 | 30.11bn |

Click to enlarge
(Click to enlarge)
Data source: Google Finance
Company Valuation
The stock price posted an impressive +38.46% year-to-date return, which outperformed the entire Nasdaq by 20.16%. Yahoo! has also outperformed rival companies in terms of the year-to-date return. Facebook posted -.97%, while Google posted 29.57%. The company posted an outstanding net income of $3.9bn compared to the 1.04bn last 2011 due to the $4.6bn gain on sale of investments. It is still far from the 50bn FY2012 revenue of Google, but this only means that there is a greater upside for Yahoo! With the policy changes and new streams of cash flow for FY2013, I can see a more profitable year for Marissa and her team. The company's recent acquisition strategies will most likely solve their stagnant revenue growth. Moreover, the price-to-earnings multiple is quite high at 27.3x but is expected to go down at 19.7x as the surge in net income stabilizes the valuation of the stock price. Its P/E ratio is still competitive when compared to its competitor with Google currently standing at 25.9x. The value of the company now relies on the integration of the newly acquired companies to the parent company, which is highly dependent on Mayer and the team. Yahoo! does not have better things to do with its cash now except to take risky but calculated decisions that might spell out success for their company, which is why we believe that acquiring Tumblr is the right move for Yahoo! in terms of adding value to the company.
Financial Risk
The company has very little financial risk because its capital structure is not heavy on leverage. The D/E ratio and current ratio stand at very comfortable positions of 0.3x and 4.0x, respectively.
Conclusion
All new products and services of the competitive search engine giant will soon find their way in the good revenue-generating territory- most especially Tumblr. Yahoo! has the capability to learn from younger social media companies and turn that into profit. A strong revenue-generating asset and a new source of ample cash flow will be added to the artillery of Yahoo!, which will increase the upside of the company throughout FY2013 and 2014. I believe that Yahoo! has positioned itself to be a turnaround stock with a limited downside. From the above analysis, we recommend that investors take a BUY position on Yahoo!
Disclosure: I have no positions in any stocks mentioned, and no plans to initiate any positions within the next 72 hours. I wrote this article myself, and it expresses my own opinions. I am not receiving compensation for it (other than from Seeking Alpha). I have no business relationship with any company whose stock is mentioned in this article.