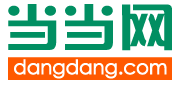 Last week, Dangdang (NYSE:DANG) investors woke up to another solid earnings report. Dangdang beat analyst expectations once again on both the top ($214.75 million vs $214.69 million) and bottom lines (-0.15 vs -0.18 EPS).
So with another solid earnings report behind Dangdang, where does it go from here? Will shares of Dangdang keep climbing higher or will Dangdang be hit with profit takers and a pullback?
Dangdang's Impressive Run
Dangdang has been one of Wall Street's hottest stocks in May, as it has given investors a phenomenal return of more than 50%. So what was the big catalyst? Two words: Flash Sales. Back on May 2, 2013, Dangdang announced that it was launching a "Flash Sales Channel" starting on May 7. So what are flash sales? Let's take a look.
Flash Sales
Flash sales are time-limited sales of products and services offered by retailers at steep discounts to help offload surplus. The Flash Sales Channel is designated to sell products from famous brands to fulfill the needs of Dangdang's customer base.
Peggy Yu Yu, Dangdang's Executive Chairwoman, said, "Dangdang's marketplace enjoys rapid growth momentum and is an important driver to help transition our brand to an integrated online shopping mall. The Flash Sales Channel is our latest initiative in further enhancing Dangdang's open platform to attract more merchants, especially well-known brands, to our marketplace."
Dangdang will look to gain an even bigger slice of the world's fastest-growing market. Online retail sales in China are expected to more than triple by the year 2015, rocketing close to $160 billion.
Vishop Holdings (VIPS), based out of Guangzhou China, centers its business around flash sales. Vips has proven that if run right, Flash Sales can be a very rewarding business. After all, its stock price is up more than 500% from its IPO price ($6.50 ) when it went public back in March of 2012.
Flash Sales are becoming quite popular in China with Vips setting records quarter after quarter. And just like Baidu (NASDAQ:BIDU) back in the early 2000s, Vips really hasn't had much competition to deal with. However, Dangdang is hoping to change all of that with its own Flash Sales channel. If successful, Dangdang would take huge steps forward with its business. After all, Flash Sales would not only bring better margins, but would be bringing in tens of millions of additional revenue to the company. The growth in Flash Sales is still huge and Dangdang stands to greatly benefit from it.
Dangdang: The New Shopping Mall
"We are confident that Dangdang's transition from online bookstore to an integrated online shopping mall is well under way," Peggy Yu Yu said in a recent statement.
General merchandise revenue for the first quarter increased 12% from a year ago to $66.3 million. Other revenues, including revenues from third-party merchants, jumped 194% to $9.4 million. Sales in the book and media department grew 24%, allowing the company to maintain its market share in the online media sector. The company's gross margin rose to 17.2%, the highest since the second quarter of 2011, compared with 14.2% in the first quarter of 2012.
Analyst Rating And Price Targets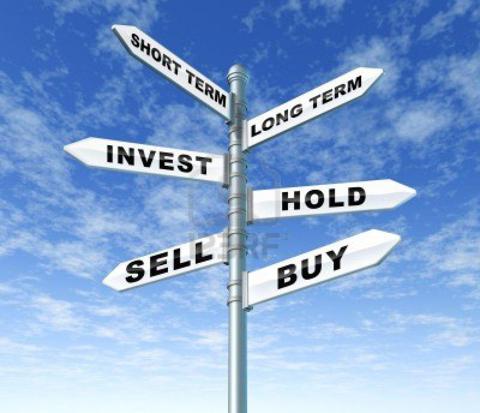 After Dangdang's earning results, a number of firms came out with new ratings and price targets for Dangdang. Lets take a look and see what firms and analysts had to say about Dangdang.
On May 16, 2013, Bank of America analyst Binnie Wong initiated coverage on E-Commerce China Dangdang with a Buy rating and $7.00 price target.
In the report published by Benzinga, Wong noted, "Dangdang, one of the leading online retailers in China, is our new Buy with a DCF-based PO of US$7.00, implies 40% upside. Reasons: 1) competitive edge as being the largest online book seller offers a core user base for cross-selling; 2) mix shift to high margin marketplace; 3) opportunities emerging from fast-growing general merchandise space. We expect these initiatives drive margin recovery and bring upside to 2013 forecasts."
On May 20, 2013, Morgan Stanley upgraded shares of E-Commerce China Dangdang from "equal-weight" to "overweight." The new price target for Dangdang has been raised from $5.00 to $6.50.
However, not all analysts gave Dangdang an upgrade. In a report published by Barron's, T.H. Capital's Tian Hou, Ethan Qin and Gina Chen had this to say about Dangdang. "Even though DANG experienced meaningful improvement in its gross margin and we believe such a trend could continue, it is still far away from profitability. As DANG is still undergoing a strategy transition and faces uncertainties in the competitive environment, we believe it is prudent to take a wait-and-see approach toward the stock. We are looking for clearer signs of stabilization in both DANG's total net revenue and operating margins. As such, we maintain our Hold rating."
Conclusion
Dangdang had great earnings and surprised a lot of people. However, because Dangdang is considered a growth stock by many, even the slightest hint of a slowdown could send shares crashing back down to earth. The last two days have been a great example of that, as shares have fallen by more than 12% over the last two days.
That's why companies such as Baidu and Renren (NYSE:RENN) have been hit hard over the last few months. Even though they are still growing at phenomenal rates, because they are not growing as fast as they are used to or as much as analysts say they should, investors pull out.
Prior to Dangdang's earnings, I published an article on Seeking Alpha titled Dangdang Q1 2013 Earnings Preview. In that article I told investors that they should feel confident heading into earnings. I also mentioned that I felt shares of Dangdang were a good pick up at that point ($4.35). Investors who took that advice should be feeling quite profitable now. So where does Dangdang go from here?
First and foremost I find Dangdang to be a very attractive stock. The growth in China, as well as Dangdang's new shopping mall and flash sales, show great promise. However, seeing as how Dangdang has been trading the last couple of days, I would wait until it settles down a bit before I jump in. Expectations are running high about Dangdang's flash sales and shopping mall, so if growth starts to slow you could see shares back in the $4.00 range. However, with great earnings again I wouldn't be surprised to see shares of Dangdang up in the $8.00-$9.00 range.
Investors are reminded that this article should be considered general information and to make sure they do their own proper due diligence with regard to the stocks mentioned in this article. On that note, have a great trading day and I look forward to all of your comments and insight.
Disclosure: I have no positions in any stocks mentioned, but may initiate a long position in DANG over the next 72 hours. I wrote this article myself, and it expresses my own opinions. I am not receiving compensation for it (other than from Seeking Alpha). I have no business relationship with any company whose stock is mentioned in this article.