A few days ago Microsoft (NASDAQ:MSFT) presented its new Xbox named "Xbox One". However in this article I'm not going to talk to you about the console. I'm going to talk to you about something bigger, the foundations of which were completed with the launch of the Xbox One. I'm talking about a project that Microsoft is working on for quite some time and that is slowly but steadily coming to fruition.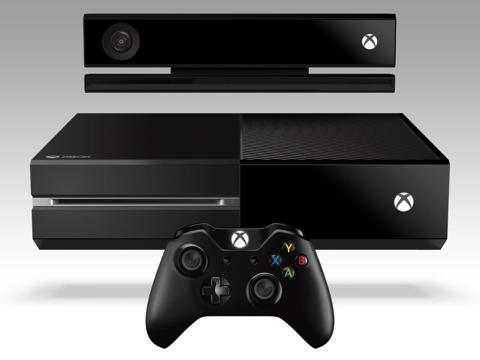 Write once, run anywhere.
This phrase is the core of what Microsoft is creating. A truly universal across-devices platform. Every device we have from watches and smartphones to PCs to TVs will operate within the same ecosystem, the same apps, the same programs, the same interface. In this platform you will be able to access all your apps, programs, files, media from any device without any limitation other than the size of the screen you are using.
But let's take a step back and see how this thing will work. First let me explain what the "Write once, run anywhere" phrase means. Write once, run anywhere is the ability to create an app or a program that will run on multiple devices at once without having to translate or re-write its code separately for every device.
How it works
At the core of the new Xbox lies not one but three operating systems. The first one is the base Xbox OS that runs the games. The second one according to Mary Jo Foley of ZDnet.com "is based on the Windows 8 "core," which means the kernel, file system, graphics stack, networking stack and security elements." The third OS is the host that manages the other two and provides instant switching and multitasking between them.
The Windows core that exists in the new Xbox is almost the same with the Windows Phone 8 core, the Windows RT core and the core in the PC version of Windows 8. Microsoft is already working to unify Windows and Windows Phone and now it seems that its goal has expanded to include the Xbox One as well.
Although we won't see a unified app store for Windows, Windows Phone and the Xbox One this year, it is probable to see it done next year with the release of the second wave of updates after the upcoming wave of Windows Blue.
Having the same core in those three different platform allows developers to use the same code for apps and programs across these platforms. This is the "write once, run anywhere" ability we were talking about, which according to Mary Jo Foley and her sources at Microsoft is Microsoft's eventual goal:
"The holy grail is to fire up Visual Studio, create a single app in any language you want that works on both platforms, with UI and functionality that adapts to the form factor and features of the device, and with one click submit to a unified store."
When this is ready, it will create enormous benefits for consumers, businesses, developers and of course Microsoft. But let's take a look at the benefit of each group separately:
Developers
Developers will be the first to benefit from this platform unification. Writing apps and programs for the Windows ecosystem will become infinitely easier and more profitable. Easier because they will have to write the code only once and profitable because their costs will go down and their addressable market will increase since they will address mobile, PC and Xbox users all at once.
Consumers and Businesses
When this universal Windows platform becomes available, consumers will completely redefine the way they choose devices. The experience will be the same across devices with different form factors making them "dumb" terminals that only differentiate in price and design.
Users will enjoy the ultimate portable experience as all of their apps, files, photos, songs, books, movies, contacts and many more will be available instantly to all their devices. Collaboration and communication will also become easier and more effective across different form factors.
Gamers will stop choosing between consoles and PCs since all Xbox games will be available to Windows PCs & Tablets, and PC games will be available to the Xbox.
Security for businesses will become way much better and more cost effective as they will be able to focus their resources on only one platform for all devices. BYOD will become more easy and manageable from an operational and security standpoint.
Microsoft
These and many more applications that I can't think of will expand Microsoft's ecosystem from PCs & Tablets to Phones and the living room. Once in Microsoft's platform it will become extremely difficult to change since all your digital life will be tied to Microsoft's cloud. Developers will flock en masse to write apps and programs for the Windows ecosystem since it will be the biggest, easiest and most cost friendly for them to write for.
This will revitalize Microsoft's competitive position, and since there is no other ecosystem that has wider reach, Microsoft will become the widespread standard not only to PCs but in phones and the living room also. This will of course translate to more revenue, more profits and domination over the smartphone OS and the console market as well.
The take away for investors
Let's recap the areas where Microsoft will benefit because of this innovation.
Mobile. Greater app ecosystem and interconnectivity between different devices will increase the appeal of Windows Phone for consumers and businesses
Living-room. Microsoft's innovative solution will create an app ecosystem for the Xbox so big that it will probably push Sony's PlayStation and Nintendo's Wii to the margins.
PCs. Microsoft will keep the reigns of the PC & Tablet market and as it transforms its business and customer solutions to a SaaS (Software as a service) or IaaS (Infrastructure as a service), it will increase its recurring revenue and probably its profit margins.
Currently, analysts estimate that Microsoft's earnings will grow at an average annual 7.8% pace. If all of the above add just 5%-10% to that growth rate, Microsoft will worth (using an 8% discount rate) 13-17 times its next year earnings that are estimated at $3.17 per share. That gives us a reasonable fair value for the stock of $41-$53 which is 20% to 50% higher than its current price.
Disclosure: I am long MSFT. I wrote this article myself, and it expresses my own opinions. I am not receiving compensation for it (other than from Seeking Alpha). I have no business relationship with any company whose stock is mentioned in this article.