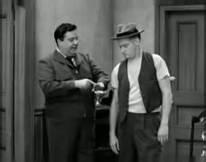 Ben Bernanke is the keeper of the coin that the Federal Reserve uses to flip when deciding policy. Since the crash, investors have been torn. On one hand, they know that the massive stimulus programs will do more harm than good for the economy in the long term. On the other hand, it has been the sugar in the cake fueling this market rally, and no one wants to give up sweets no matter how bad they are for you.
Recently, Bernanke spoke to Congress declaring that ending the QE programs prematurely would endanger the recovery, just as the economy remains hampered by high unemployment and government spending cuts. Naturally this was good news, causing the market to rally. However in the Fed minutes that followed, it was revealed that they could decide to scale back the pace of bond purchases at one of the "next few meetings" if the economic recovery looked set to maintain forward momentum. Is this a hint of things to come or just CYA? Only time will tell, but clearly the Fed operates on the Ralph Kramden "heads I win, tails you lose" platform.
So here we stand. If the Fed takes away the punch bowl, they will do so because they feel the economy is strong enough to stand on its own. This will obviously be good news on the whole. The concern comes from how the market, a market that has been addicted to stimulus, will react in the short term.
The longer term picture is easy to forecast however, as the demographic trends are crystal clear. As our 80 million baby boomers retire, they will be followed by only 65 million from generation "X" who earn half as much. When you add in the tax increases, along with spending cuts on top of these Baby Boomers aggressively saving for retirement and paying down their debts, you take huge swaths of money that might have been spent in America's malls out of circulation. This forces businesses to have less reason to borrow to expand their operations in a period of lukewarm economic growth. These issues are well discussed in Facing Goliath - How to Triumph in the Dangerous Market Ahead, and it is critical that investors fully understand these concepts.
Investor Strategy
I have long believed that once the stimulus ends, so will the rally, and I have faith that Ben Bernanke and his financial puppeteers believe that too. This reason, along with the fact that inflation is below their target and deflation is the real enemy, the bond purchases will continue for the foreseeable future. With that in mind, any correction that comes from fear will likely prove to be a buying opportunity, but don't bet the farm on it.
Bonds on the other hand should be avoided. The 30-year bond market rally is over. Bond and particularly bond mutual fund investors are about to be taught a very painful lesson. Naturally we must own some income or non-stock assets to lessen the risk of having just stocks for our clients, so we will be looking to funds that concentrate or have the flexibility to focus on global specialty, local currency and emerging market bonds.
Once the market has digested what Bernanke discussed, investors will realize that the Fed will not be stopping the free money any time soon. Use any weakness to buy equities, particularly technology companies that provide innovative solutions will lead the way. Dynamic growth companies will continue to lead the way. Buy Apple (NASDAQ:AAPL), which is coming out with new products this summer and is sure to be revolutionary: Google (NASDAQ:GOOG) which has a new "Glass" product that revolutionize the communications market, and the periphery companies that support these new innovative developments such as Intel Corporation (NASDAQ:INTC), Qualcomm (NASDAQ:QCOM), Microsoft (NASDAQ:MSFT), Cisco Systems (CSCO) and VMware Inc. (NYSE:VMW). For a more diversified approach, buy the broad market ETFs like the SPDR S&P 500 (NYSEARCA:SPY), PowerShares QQQ Trust Series 1 (QQQ) and iShares Russell 2000 (NYSEARCA:IWM).
With the end in sight to the Fed stimulus programs, investors should avoid commodities and metals. If you haven't sold your gold and silver such as the SPDR Gold Shares (NYSEARCA:GLD), Power Shares or Market Vectors Gold Miners ETF (NYSEARCA:GDX), do so on any strength.
Disclosure: I have no positions in any stocks mentioned, and no plans to initiate any positions within the next 72 hours. I wrote this article myself, and it expresses my own opinions. I am not receiving compensation for it. I have no business relationship with any company whose stock is mentioned in this article.