Smith & Wesson (SWHC) has been in a bit of a rut as of late, struggling to stay above $9.20 on light trading volume. The gun stock is out of the mainstream news spotlight and the volume definitely reflects that. That being said, a great earnings report can spring this sleeping lion awake again. Let's take a look at why the June 25th earnings will be strong, and how other factors being ignored will propel Smith & Wesson back into the $10-$11 range we saw just a few months back.

The last time I forecasted Smith & Wesson earnings, I was on point. Did I use an in depth formula or a complex technical analysis? No, I kept things simple. I took the Sturm and Ruger earnings report, and just applied the same growth numbers to the Smith & Wesson forecast. Comparing the Sturm and Ruger earnings report to S&W is significant because both companies are currently riding the wave of fear related to possible new gun legislation, translating into sales growth. This means that both should have similar growth numbers. Applying the earnings growth to Smith & Wesson is easy to do, and surprisingly accurate. Therefore, I will do the same for this earnings report.
Sturm and Ruger (NYSE:RGR) announced earnings of $1.20/share from $155.9 million of revenues on April 29th. This represents a 53% increase in earnings from the first quarter of 2012, and a 39% increase in sales over that same period. Sturm and Ruger also announced a quarterly dividend for the stock representing a 40% payout of earnings. We will use this number to hypothetically predict what the same kind of dividend would look like for Smith & Wesson.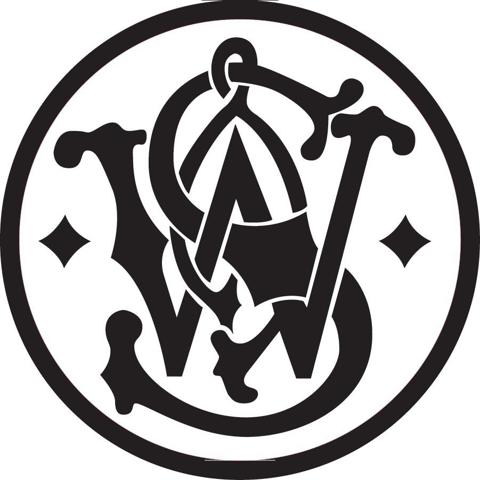 Smith & Wesson recorded earnings of $0.27/share on $130 million of revenues for the 4th quarter of 2012. Following the same growth numbers from Sturm and Ruger, a 53% increase in earnings and 39% increase in revenues over the same period would come out to $0.41 EPS on $180 million in revenue. If S&W were to announce a dividend similar to Sturm and Ruger (40% of earnings), this would come to approximately 16.4 cents per share.
Possible Factors to Magnify Earnings
Additional announcements have come from Smith & Wesson, which could increase the earnings estimates previously mentioned. The first being the announcement of 2 new SW1911 pistol models, as well as a new pro series of C.O.R.E. pistols in November of 2012. The last positive announcement comes out of San Antonio in May of 2013. Smith & Wesson has been awarded a firearms contract of 2,600 M&P pistols for duty use by the San Antonio Police Department. At an average price of $600 per pistol, that is an additional $1.5 million in revenue for S&W this quarter! That is a very positive boost to not only revenues, but to S&W brand recognition in Texas (A.k.a. the holy grail for gun makers). This makes it much easier for other police departments to follow suit, since San Antonio will be the first to test the waters. Looking ahead, I see a great earnings report surprise in June, as well as sustainable growth for Smith & Wesson into the ultra competitive municipal Texas gun markets.
Disclosure: I have no positions in any stocks mentioned, and no plans to initiate any positions within the next 72 hours. I wrote this article myself, and it expresses my own opinions. I am not receiving compensation for it (other than from Seeking Alpha). I have no business relationship with any company whose stock is mentioned in this article.