<< Return to Page 1: Running on Empty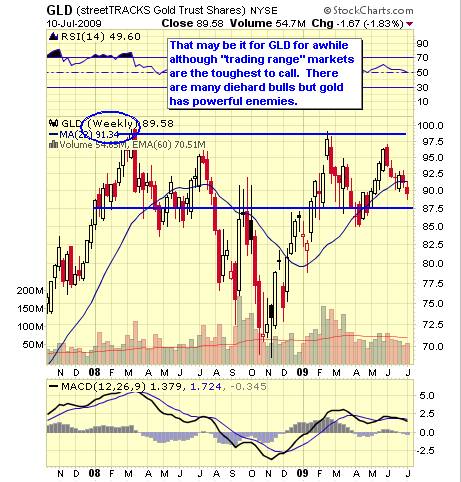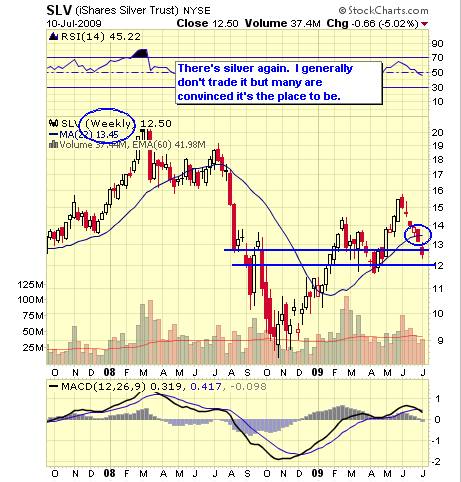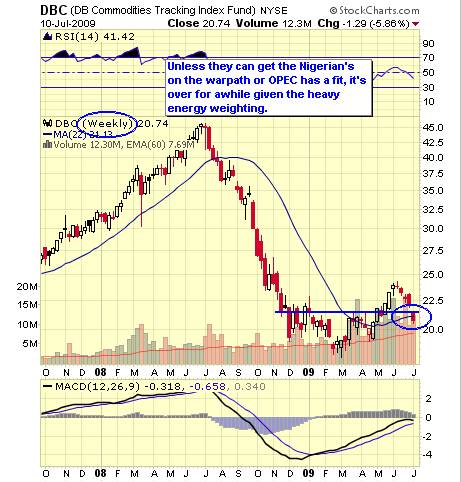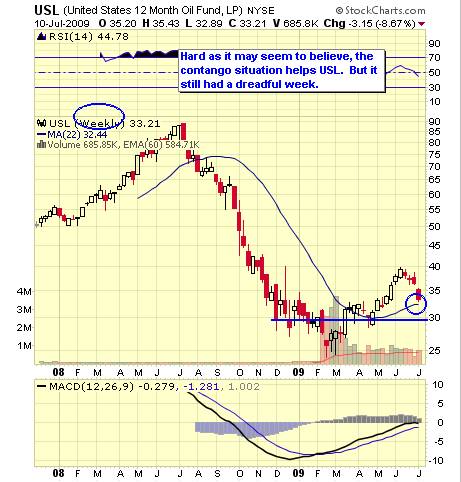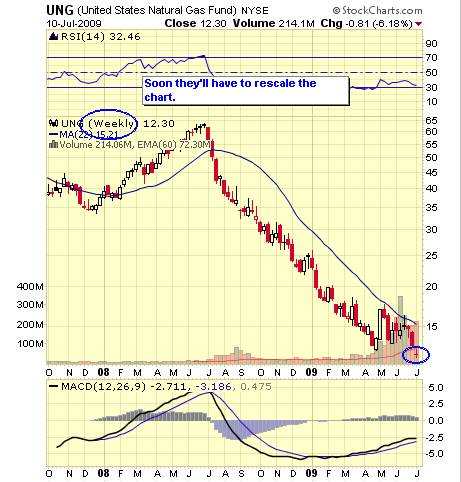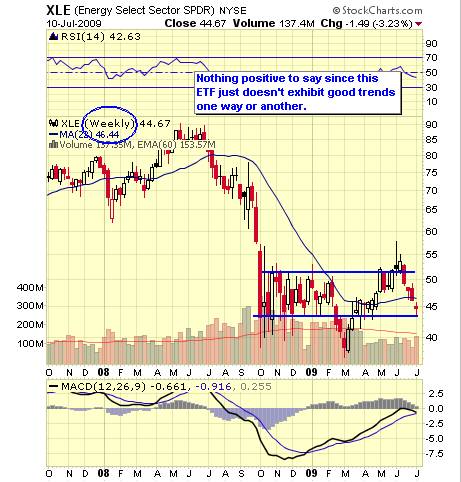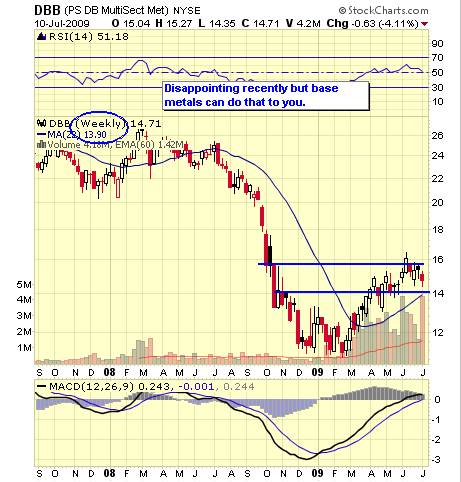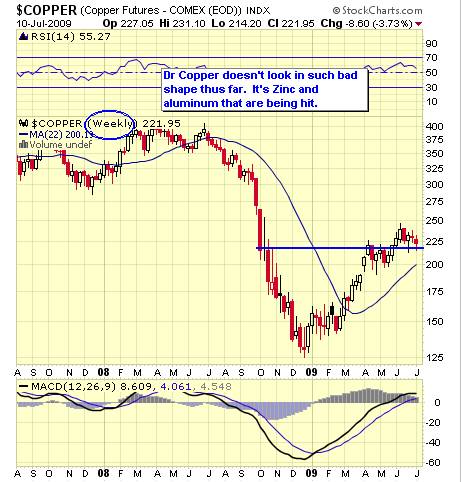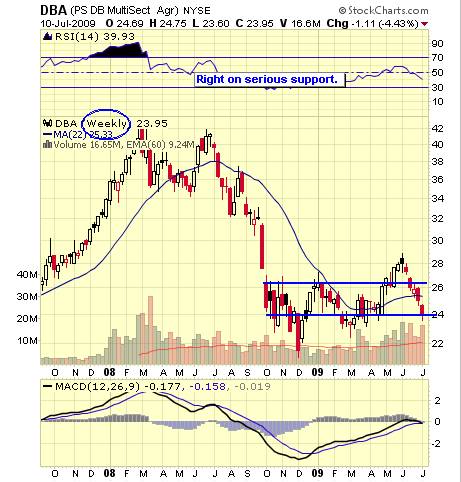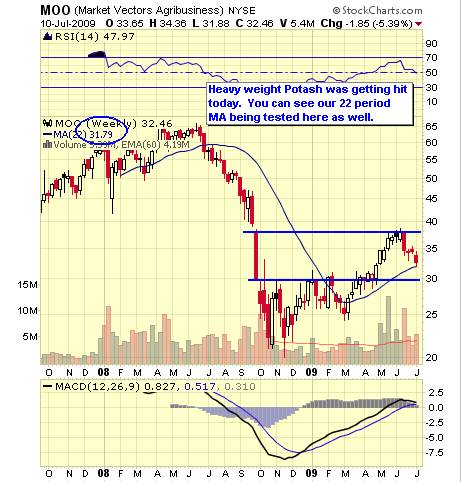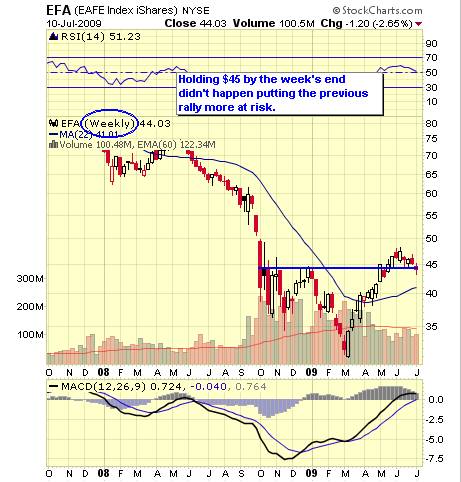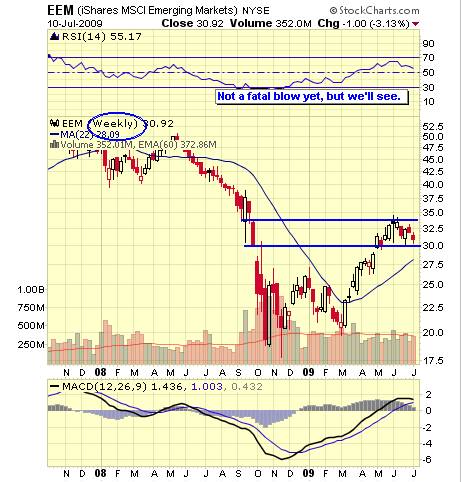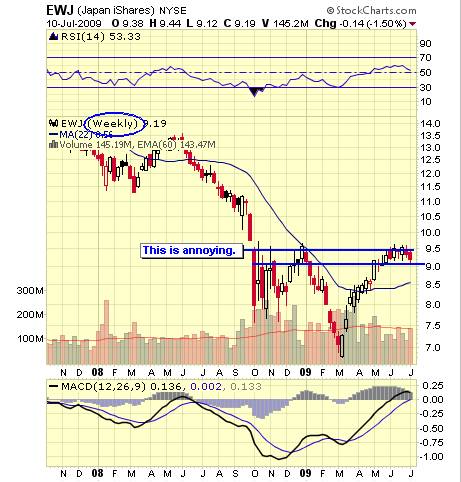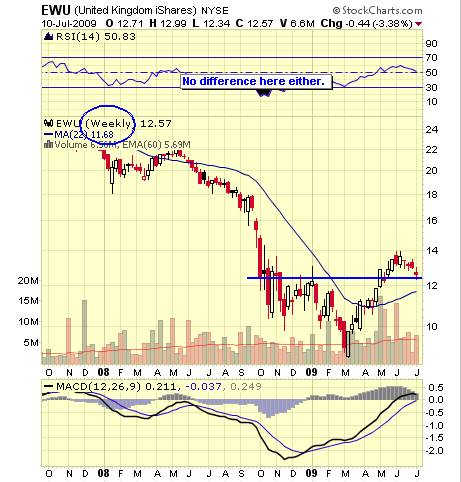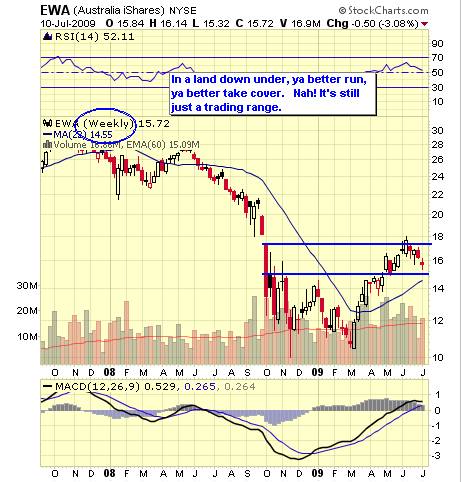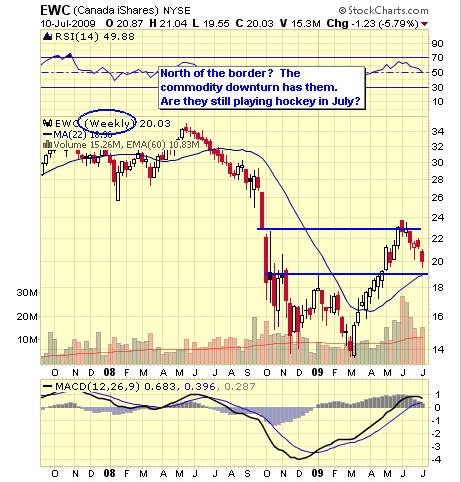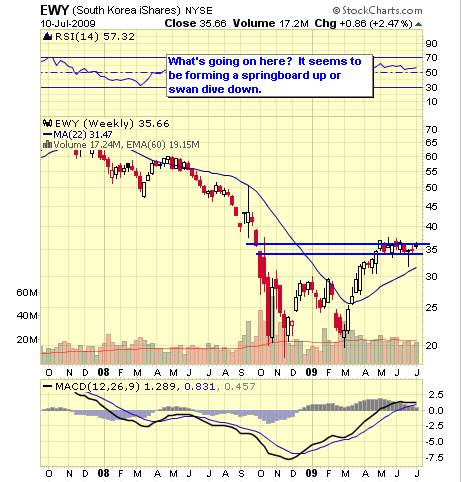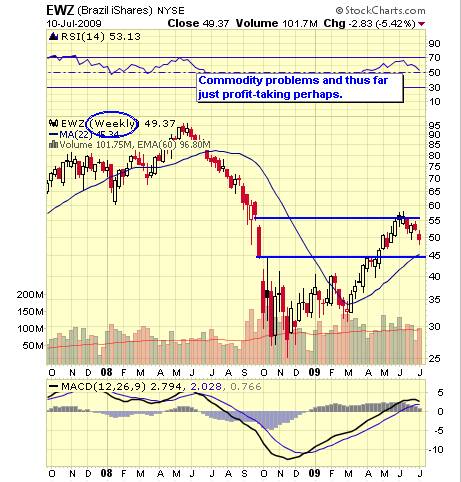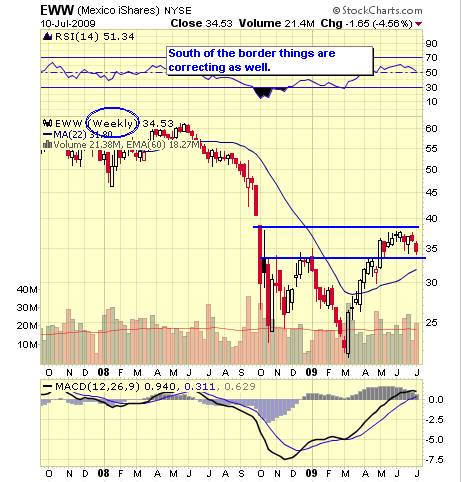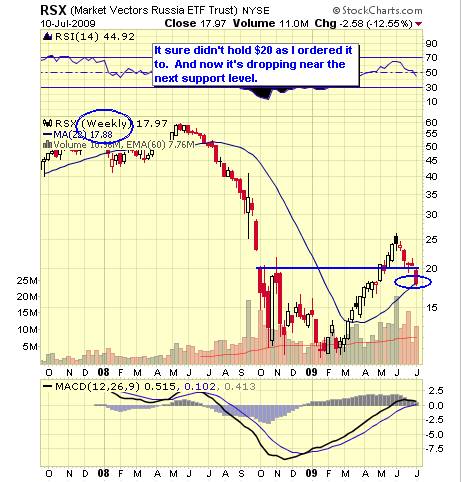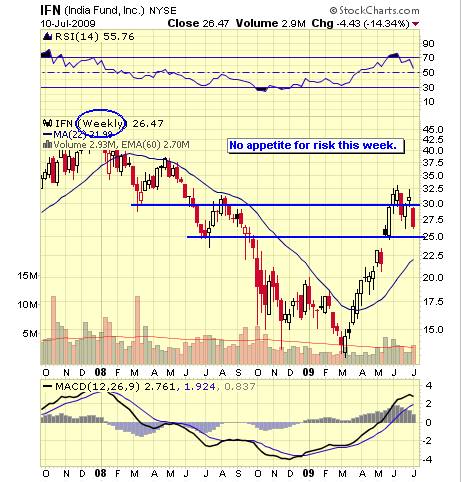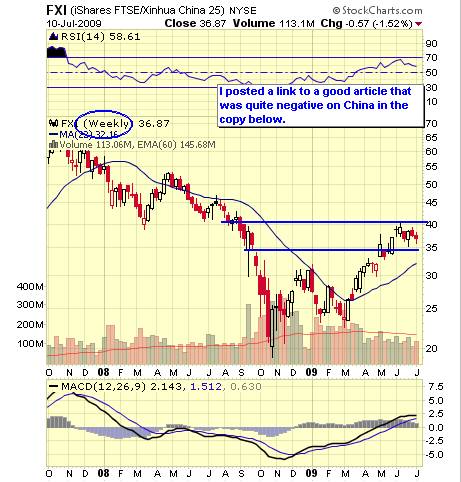 Most Julys recently haven't been kind to markets. Virtually all were followed by good performance in August. It's a strange occurrence to note frankly. But that's been the theme and this July is starting rough and down that same path.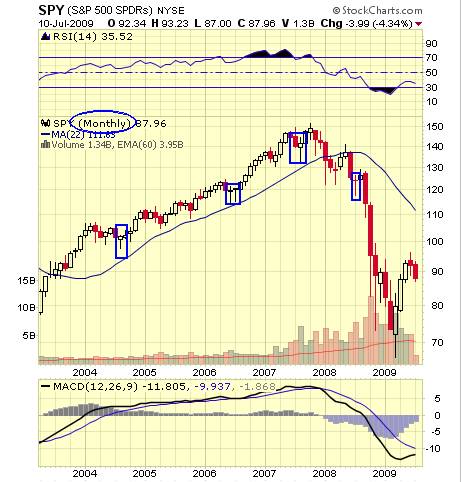 Investors are looking for good news from both earnings and economic data. Thus far they haven't gotten it and markets have reacted accordingly. Absent these, it will be a challenge to hold things together until the fall.

Via our friend Jesse from Jesse's Café Americain is this article quite critical of China's near future regarding inflation and civil unrest. You might find it an eye opener.

I guess we put up enough charts to make up for yesterday.

Have a great weekend.

Disclaimer: Among other issues the ETF Digest maintains positions in: MDY, IWM, QQQQ, BWX, LQD, GLD, DBC, USL, DBB, EFA, EEM, EWA and FXI.