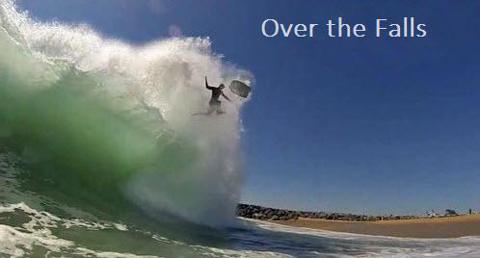 Click to enlarge
There was plenty of economic data to chew on Wednesday with most of it being poorly received. The ADP Employment data showed gains in jobs at 135K from (revised lower) the prior report of 113K, but still missed expectations of 171K. It's important to note that the ADP report methodology was changed in the last few months, so its reliability is still trying to gain acceptance. Productivity was slightly weaker at 0.5% vs. 0.7% expected, and prior 0.7%, while Costs were a stunning disappointment coming in at -4.3% vs. .5% expected, and prior 0.5%. Labor costs showed the largest decline since 1947 along with the shocking news that hourly wages declined 8.1%. This is why we did a short trading video featuring the SPDR Industrial ETF (NYSEARCA:XLI) today. Factory Orders improved but also missed expectations coming in at 1% vs. 1.4% expected, and prior -4%. ISM Non-Mfg Index was as expected at 53.7 vs. 53.8 expected, and prior 53.1. The Fed's Beige Book showed economic growth in the 12 Fed districts as being "slight to moderate." This was set against "modest to moderate" growth from the previous month and did not offer any improvement except with semantics.
Overseas, Japan's Abe outlined his plans for future economic stimulus but Japan investors weren't impressed and immediately sold stocks (NYSEARCA:EWJ) and rallied the yen (NYSEARCA:FXY).
Investors in the U.S. remain troubled by several events. The Treasury was selling 30 million shares of GM (NYSE:GM) (a market top?); the potential closure of mega-hedge fund SAC was also seen as a negative despite the fact that $15 billion in assets is just a week of QE after all; the widening of credit spreads as a mass exodus continues as investors bail out of riskier yield assets; a large decline in mortgage applications to 2009 levels means the rising real estate price narrative could be at an end; and, perhaps most significant is all the QE tapering chatter this week means investors want to get in front of it.
It's only Wednesday but stock markets globally are building on recent selling and volatility is increasing. Investor moods are souring but remember, QE is still with us unless it becomes less respected or its durability less trusted. The action we're seeing from markets now has the appearance of a topping process.
What are we doing? We're 75% in cash as of two weeks ago, with a few leftover dividend plays and two short positions. The market (check the NYMO McClellan Oscillator at end of charts) is much oversold short term. A bounce from these levels is likely.
Since we follow weekly charts primarily, let's remember one thing, the week's not over.
The dollar (NYSEARCA:UUP) was weaker once again especially as the yen rallied. Further, all eyes will be on Draghi and the ECB Thursday to see if they cut rates or do nothing thereby affecting the euro (NYSEARCA:FXE). Thus far, Draghi has talked a good game and even gotten away with extending most austerity measures as the eurozone remains in recession.
Gold (NYSEARCA:GLD) failed to rally much even with a weaker dollar and heightened market volatility. This only means investors are heading to the sidelines for now. Commodities (NYSEARCA:DBC) overall are locked in a trading range. Bonds (NYSEARCA:TLT) and high yield (NYSEARCA:HYG) are seeing the credit spread widen as investors look for safe parking.
Most equity sectors were much weaker and the litany of these doesn't deserve mention beyond what's posted in charts below.
Volume was quite heavy on another distribution day. Breadth per the WSJ was quite negative.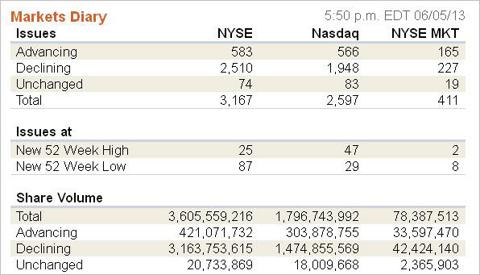 Click to enlarge
NYMO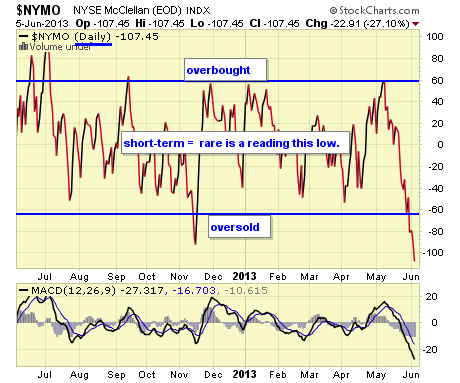 The NYMO is a market breadth indicator that is based on the difference between the number of advancing and declining issues on the NYSE. When readings are +60/-60 markets are extended short term.
NYSI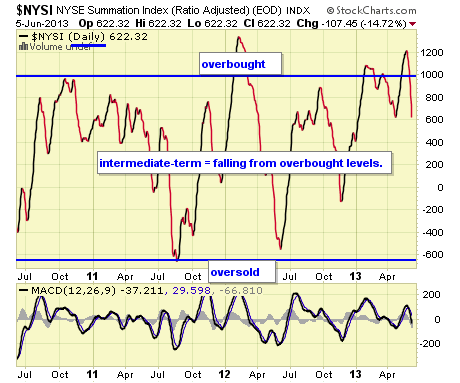 The McClellan Summation Index is a long-term version of the McClellan Oscillator. It is a market breadth indicator, and interpretation is similar to that of the McClellan Oscillator, except that it is more suited to major trends. I believe readings of +1000/-1000 reveal markets as much extended.
VIX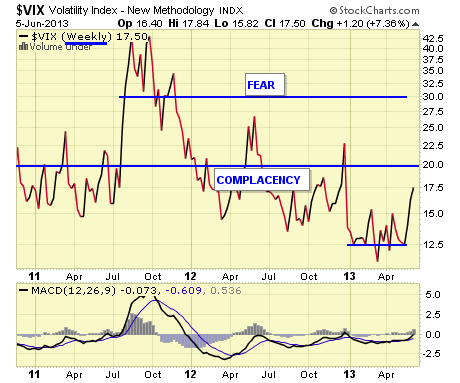 The VIX is a widely used measure of market risk, and is often referred to as the "investor fear gauge." Our own interpretation is highlighted in the chart above. The VIX measures the level of put option activity over a 30-day period. Greater buying of put options (protection) causes the index to rise.
SPY 5 MINUTE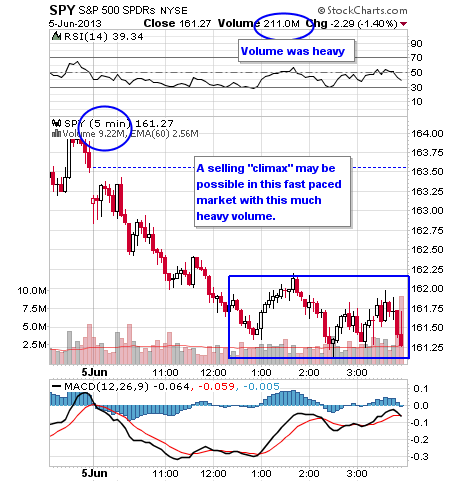 SPY DAILY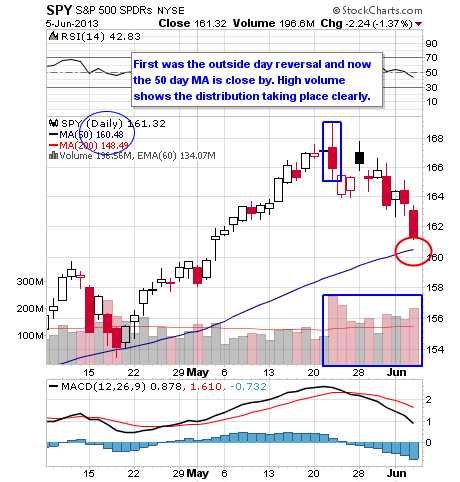 .SPX WEEKLY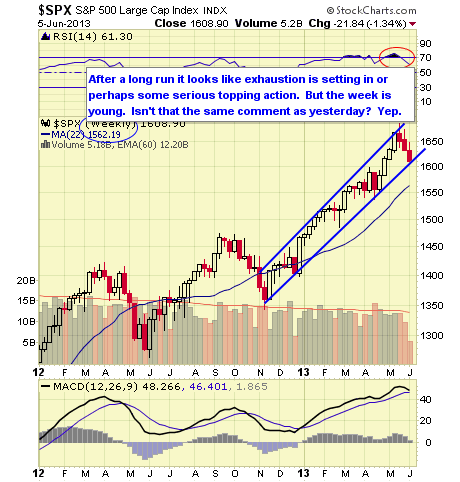 INDU WEEKLY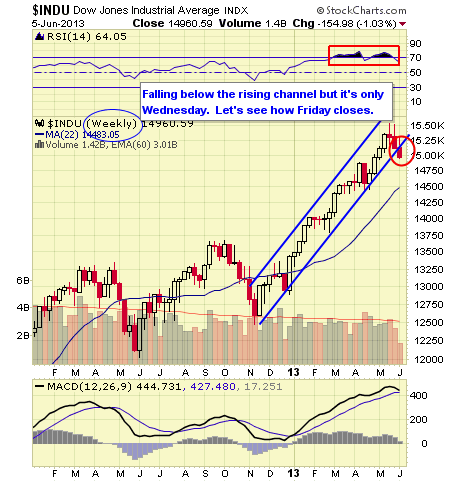 RUT WEEKLY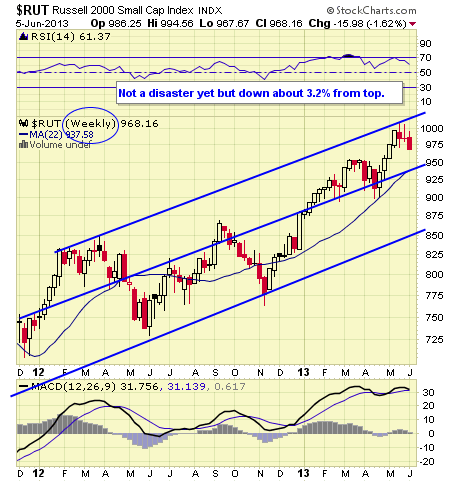 QQQ WEEKLY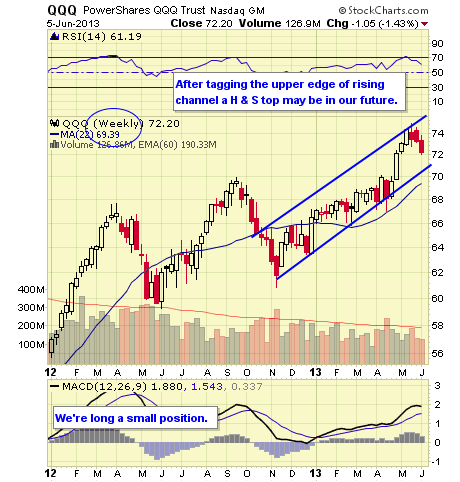 IYR WEEKLY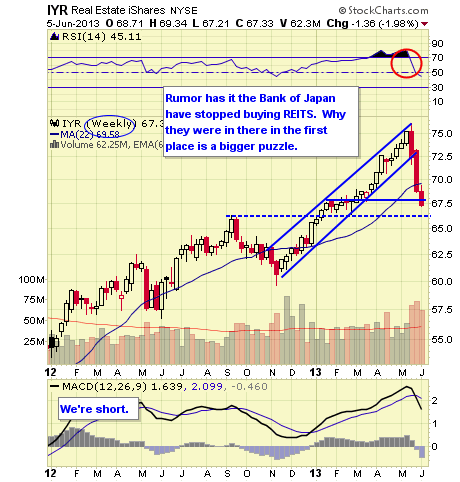 ITB WEEKLY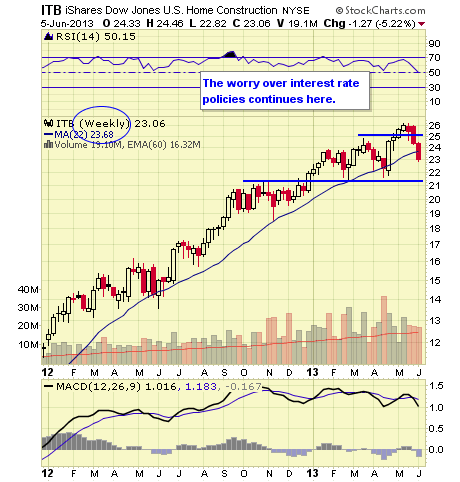 IYT WEEKLY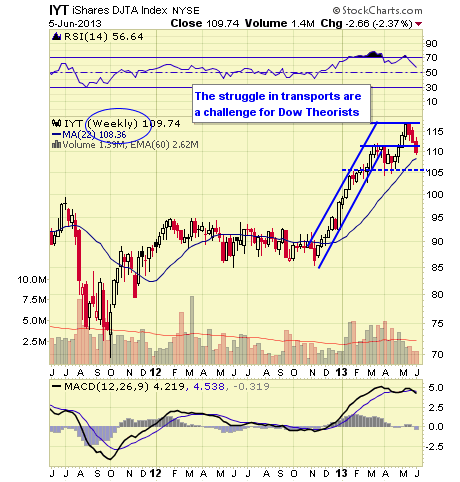 XLU WEEKLY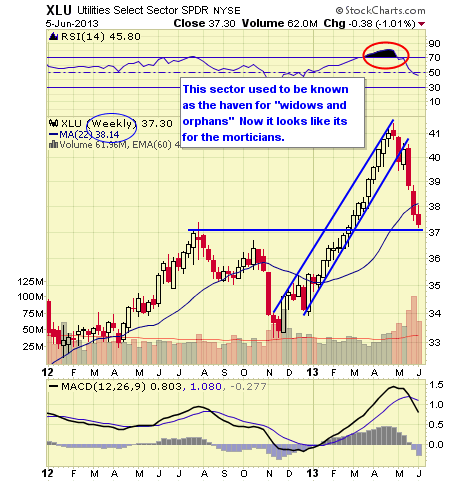 XLF WEEKLY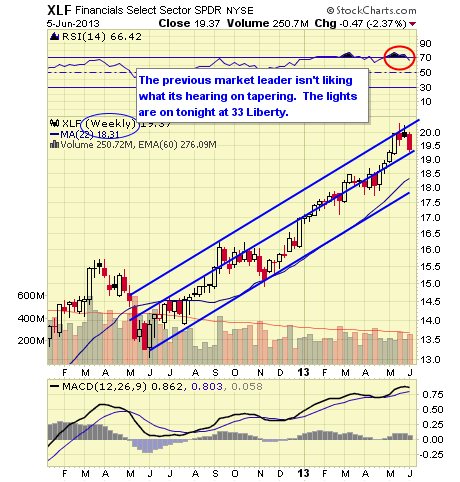 XLY WEEKLY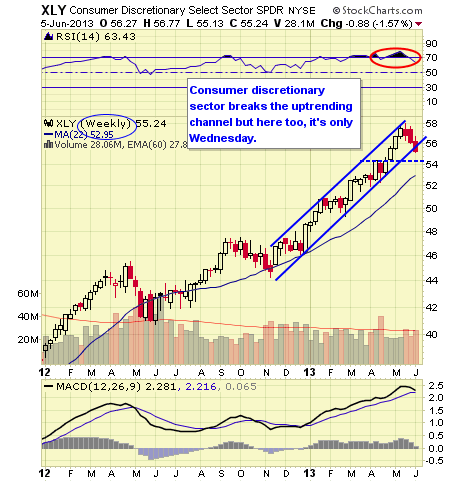 XLV WEEKLY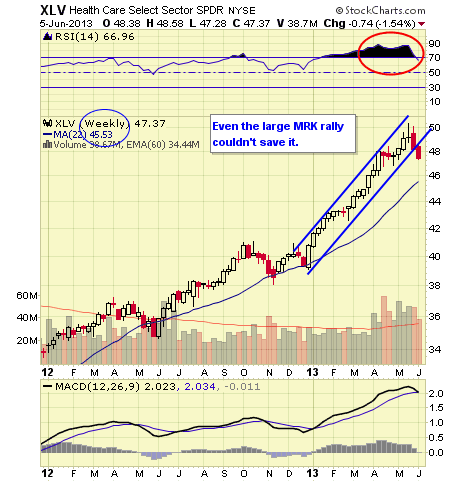 XLI WEEKLY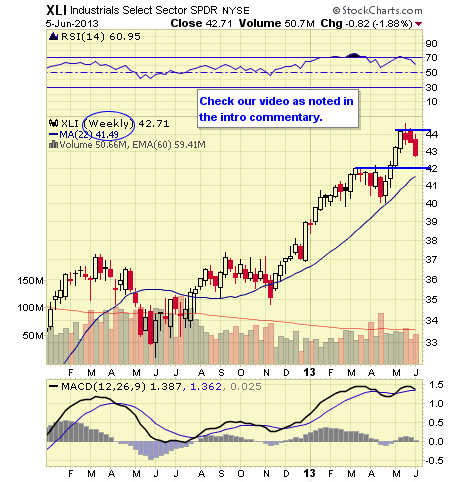 XLB WEEKLY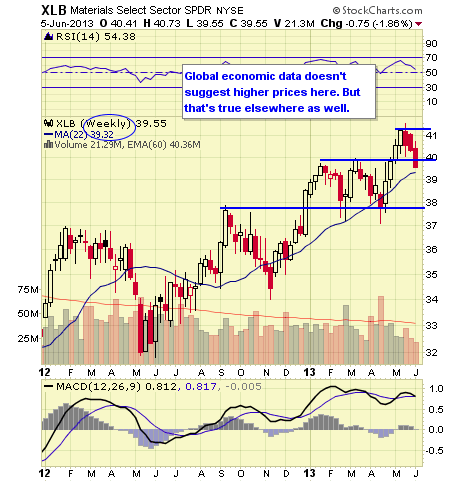 IEF WEEKLY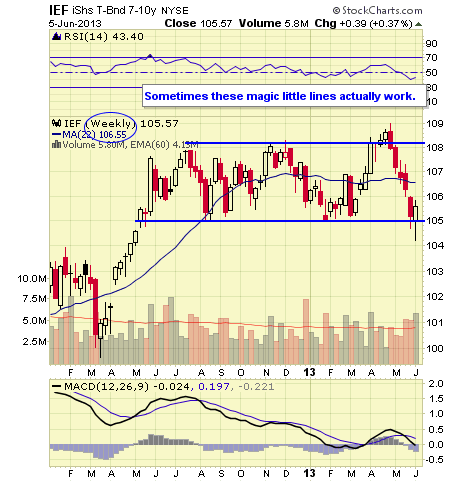 HYG WEEKLY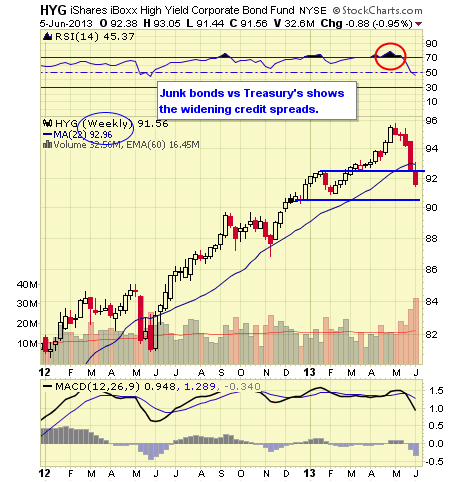 MBB WEEKLY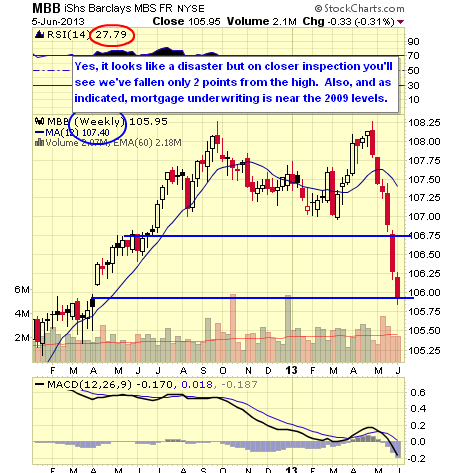 UUP WEEKLY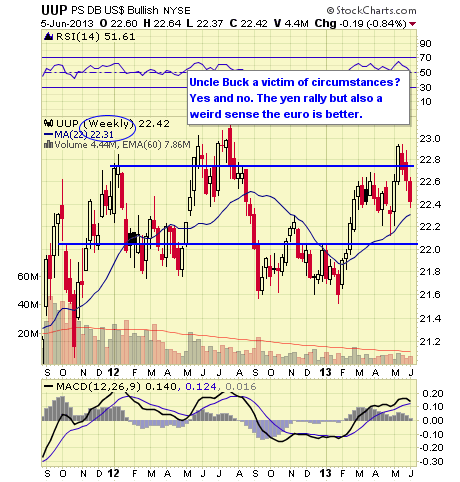 FXE WEEKLY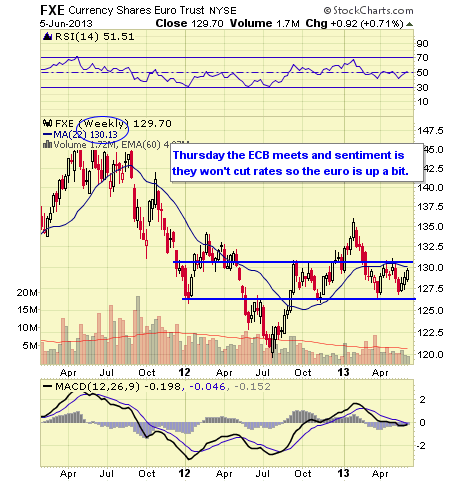 FXY WEEKLY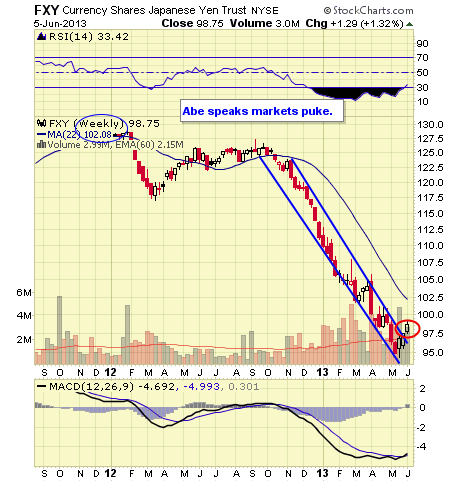 FXA WEEKLY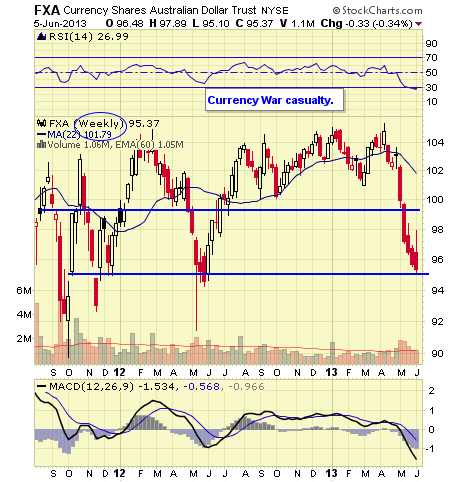 GLD WEEKLY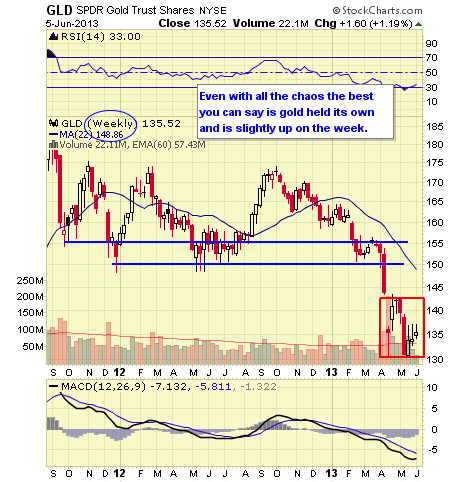 GDX WEEKLY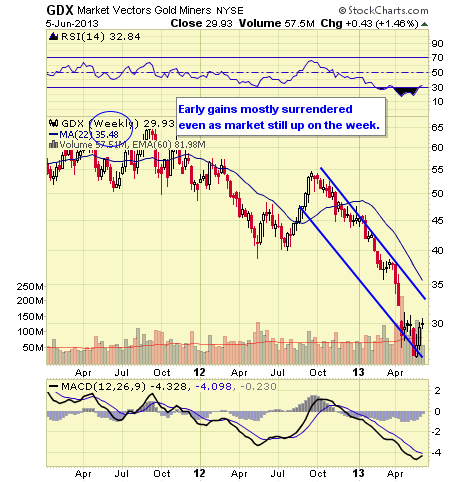 SLV WEEKLY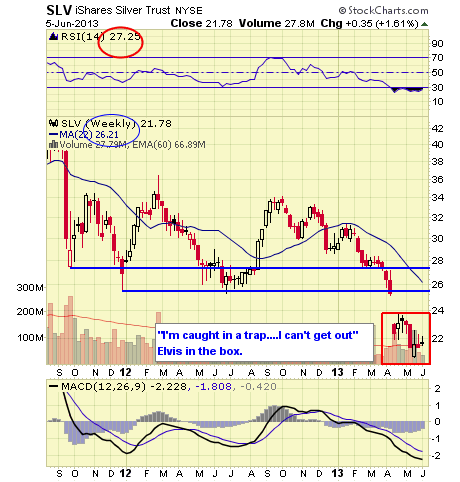 DBB WEEKLY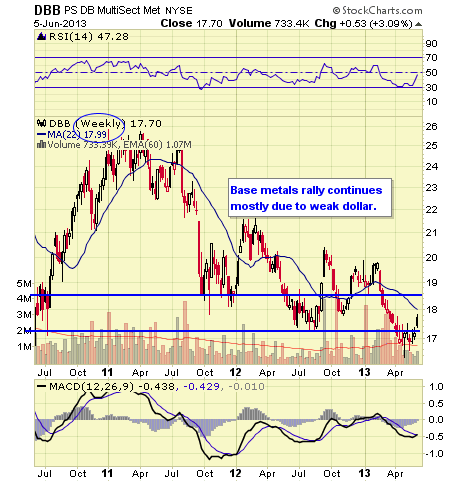 DBC WEEKLY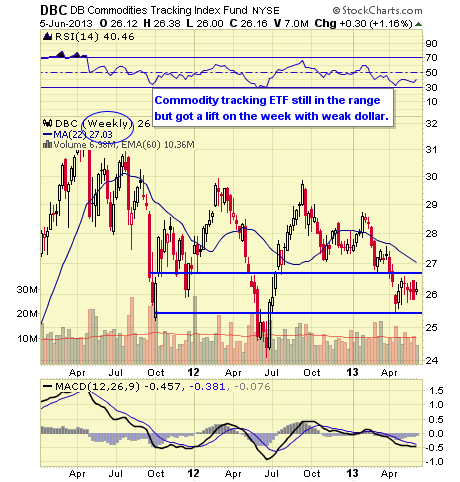 USO WEEKLY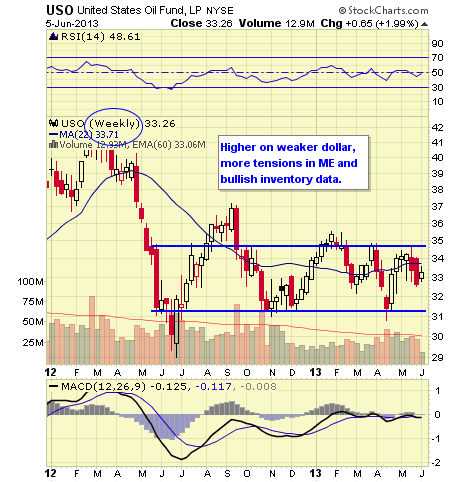 XOP WEEKLY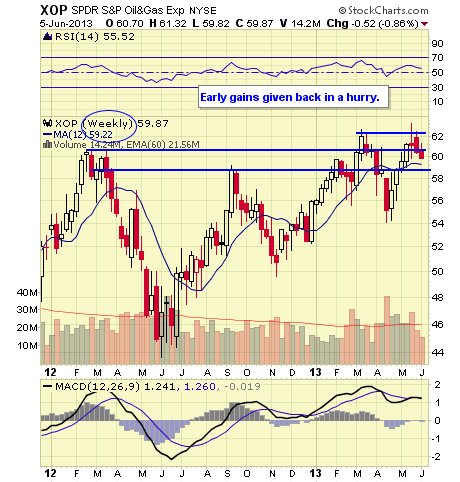 JJG WEEKLY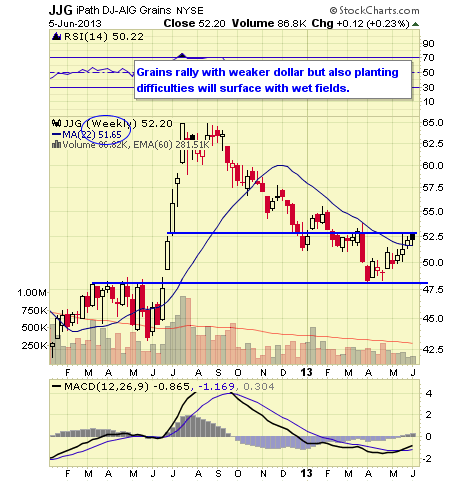 EFA WEEKLY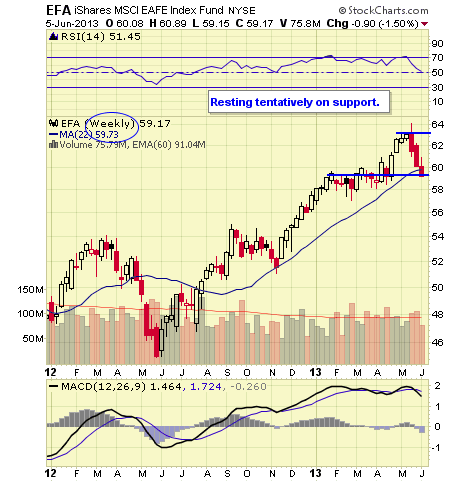 IEV WEEKLY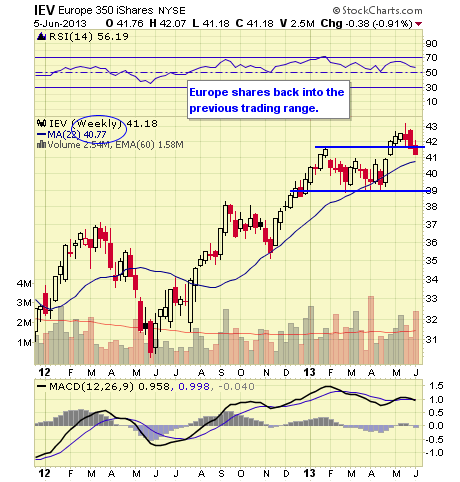 EEM WEEKLY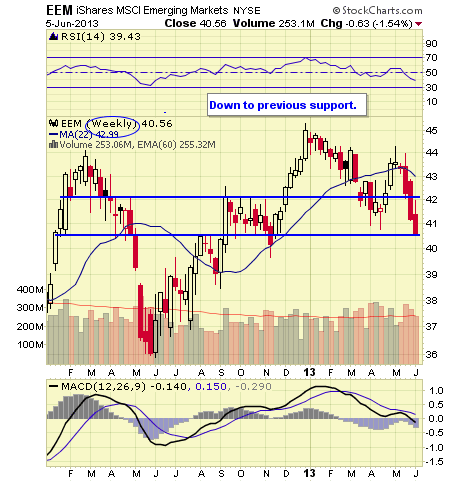 EWA WEEKLY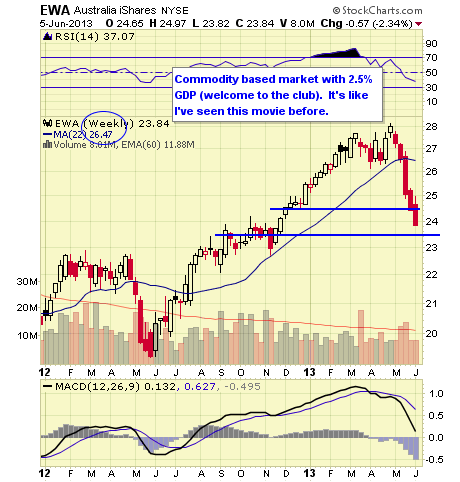 EWJ WEEKLY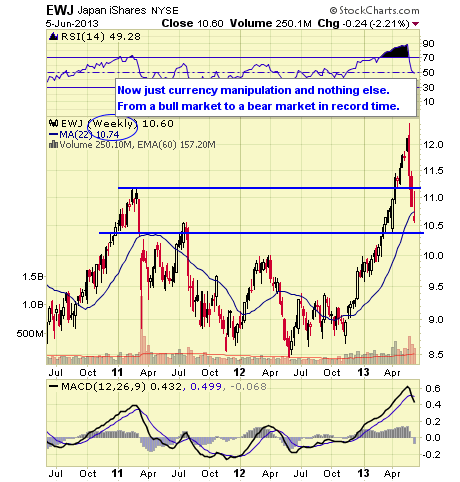 EWG WEEKLY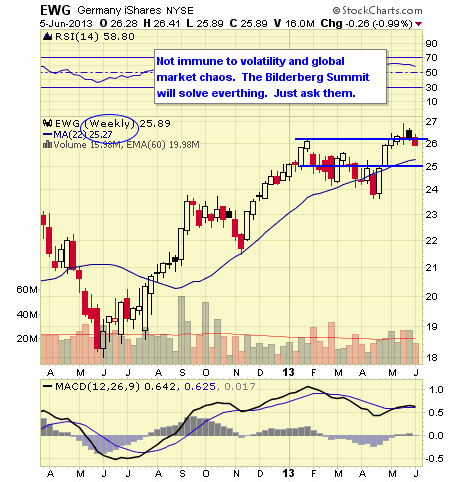 EWC WEEKLY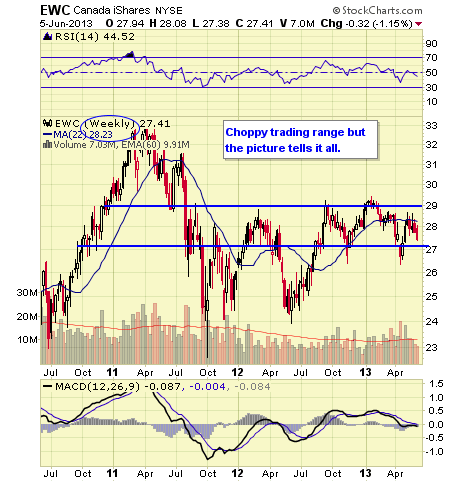 EWY WEEKLY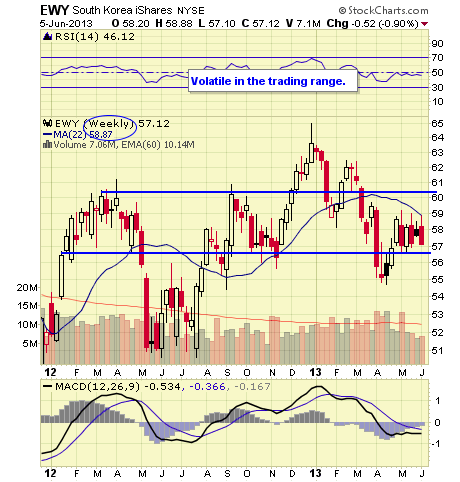 EWP WEEKLY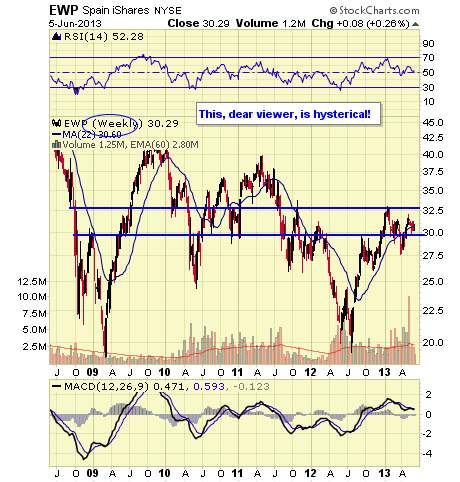 EWZ WEEKLY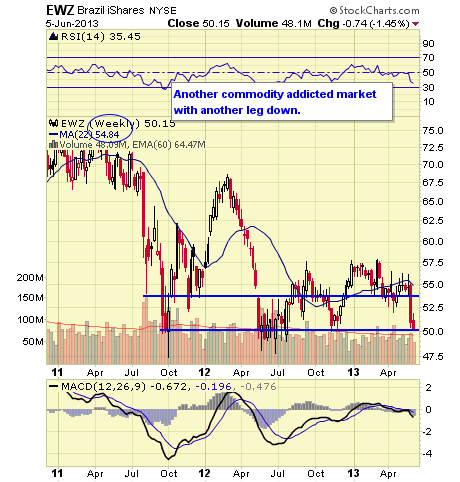 EPI WEEKLY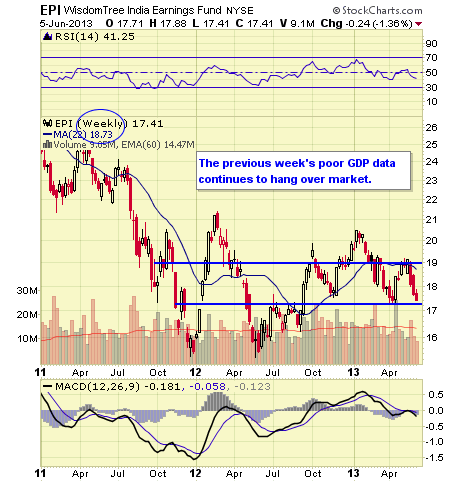 FXI WEEKLY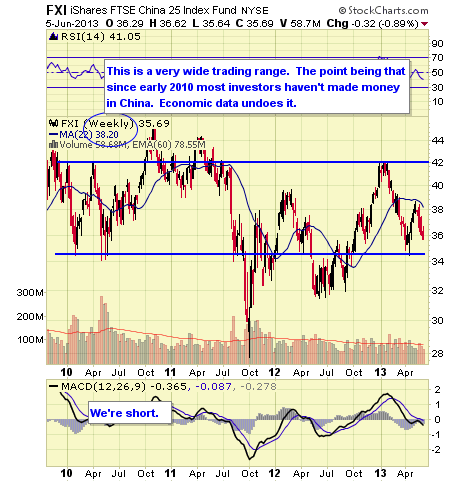 For traders, it's rare to see the NYMO at a sub 100 reading; therefore, one should expect a rally of some sort. At the same time it's rare to see this much carnage with the VIX at only 17.50. This is how broken markets behave as the Fed has made mincemeat of common and historical views.
Jobless Claims are on tap for Thursday in advance of Friday's Employment Report.
Let's see what happens.
Disclosure: I am short FXI. I wrote this article myself, and it expresses my own opinions. I am not receiving compensation for it. I have no business relationship with any company whose stock is mentioned in this article.