Apple CEO Steve Jobs had a simple message for all the App Store rivals trying to emulate the iPhone maker's model: Good luck catching us.
Apple marked the first birthday of its App Store and noted the following about what is becoming a business model moat in the wireless business:
1.5 billion apps downloaded;
65,000 apps;
An army of 100,000 iPhone developers.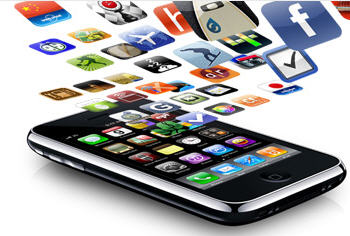 You can quibble with Apple's timing—technically the App Store tuned 1 on July 11—but that's one helluva moat. In a statement, Jobs indirectly noted a laundry list of rivals—Research in Motion (RIMM), Nokia (NYSE:NOK), Android, Microsoft (NASDAQ:MSFT) and Palm (PALM) primarily—all trying to replicate the App Store. Jobs said:
"With 1.5 billion apps downloaded, it is going to be very hard for others to catch up."
The App Store is one of the primary reasons that the iPhone has been a hit. Piper Jaffray analyst Gene Munster on Tuesday said that Apple is likely to deliver better-than-expected iPhone sales for its June quarter. Munster writes:
We believe upside to Mac and iPhone units could help Apple beat Street estimates for the Jun-09 quarter. Our survey of 256 iPhone buyers, along with indications from AT&T leave us confident in our iPhone est of 5 million in the June quarter vs. the Street at about 4 million.
The big picture here is that the App Store has rewritten the rules in the wireless business and Jobs knows it. Apple has first mover advantage and isn't likely to ease up. As Bernstein analyst Craig Moffett noted Apple has been very disruptive to the wireless industry and the fun is just beginning.
The industry tug of war will revolve around devices and carriers as dumb pipes. Indeed, consumers are increasingly thinking of their smartphone as application delivery devices more than handheld for email and phone calls. The vendors that make apps easy will win. Wireless carriers see the shifts coming and some such as Verizon Wireless (NYSE:VZ) are already playing around with an application marketplace, according to GigaOm.
Simply put, carriers have no desire to be a dumb pipe to deliver access. Apple's march could easily relegate carriers to dumb pipe status. It's an interesting development that will take years to play out.
For now, Jobs has thrown down the gauntlet to its competition. Catch the App Store—if you can.