Last week, shares of TearLab Corporation (NASDAQ:TEAR) jumped 12.6%. The move came from increased volume and a buy recommendation from stock picker and CNBC host Jim Cramer. The company is still underfollowed and undervalued, but that is about to change. Here's why investors should consider buying shares of TearLab.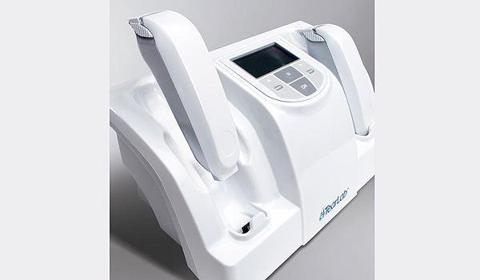 From the company's website:
· "TearLab develops and markets lab-on-a-chip technologies that enable eye care practitioners to improve standard of care by objectively and quantitatively testing for disease markers in tears at the point-of-care."
The company currently sells its TearLab System in North America, Europe, and Asia, with the majority of sales coming from the United States. TearLab does have approval to diagnose Dry Eye Disease in the following countries:
· United States, Australia, Austria, Baltic States, Belgium, Bulgaria, Canada, Czech Republic, Finland, France, Germany, Greece, Hungary, Iran, Italy, Korea, Netherlands, New Zealand, Portugal, Russia, Slovakia, Spain, Switzerland, Turkey, United Kingdom
On May 13th, TearLab reported fiscal first quarter results. The company reported revenue of $2.5 million, which was a huge six-fold increase from the previous year and a 54% increase from the fourth quarter. The company rolled out a new Masters multi-unit program rollout which could help further sales of its TearLab System.
In the first quarter, TearLab booked 388 new systems. Of those new bookings, 162 were under the new Masters program. This follows up a successful fourth quarter that saw bookings of 232 units. At the end of the first quarter, TearLab had a total of 1101 commercial units installed. As you can see, the company increased its backlog during the first quarter. Demand has been so high for its product, TearLab recently tripled manufacturing. The company can now crank out 240 units per month. Prior to this upgrade, TearLab could only produce 200 units per month.
Another item that will certainly impact sales is insurance reimbursement. In the fourth quarter, TearLab got new reimbursement agreements from WellPoint and Blue Cross Blue Shield. A growing base of reimbursements was one of several keys listed during an investor presentation.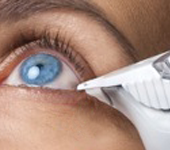 Several highlights from TearLab's investor presentation stand out to me.
· Recurring revenue, razor blade like model
· Large IP portfolio
· Increasing baby boomer population coming to age of increased dry eye disease risk
· Large market size
· Key growth opportunities: refractive surgery pre- and post-operative, contact lens fitting, cataract implantable lens fitting, clinical trials, and international sales.
Touching on revenue, TearLab showed off its pricing models. TearLab, at the time of the investor presentation, offered its TearLab device under two pricing options. Option one includes the TearLab system for a sale price of $9500. This includes 80 test cards and a one year warranty. The more popular sales model (Option 2) is a free TearLab System, but a minimum three year commitment. To get the free unit and a three year warranty, customers have to agree to purchase 1500 test cards per year.
To emphasize the razor blade like model, here is current pricing for the test cards needed to test patients:
· $15.50 per card (no annual minimum)
· $13.50 per card (480 annual minimum, test one patient a day on average)
· $12.50 per card (960 annual minimum, test two patients a day on average)
· $10.00 per card (2400 annual minimum, test five patients a day on average)
TearLab Corporation reports that 95% of its customers are on the Option 2 plan. This means the company has a steady flow of cash coming in over three year periods, thanks to minimum purchase agreements. Also as a sign of strength, TearLab reported that two-thirds of customers purchase over 1250 test cards a year. The other one third of customers purchase over 2400 test cards a year.
The other key takeaway from the presentation is the large market size. TearLab recognizes that there are 20,000 opthamologists and 30,000 optometrists in the United States alone. TearLab offers the following scenario:
· 50,000 doctors testing six Dry Eye patients per day, testing both eyes at a price point of $12 per car=$1.8 billion, based on 250 working days a year
That's a pretty remarkable number for a company with a market capitalization of under $400 million. Keep in mind that once TearLab has gained its share in these 50,000 doctor offices, it can pursue additional testing options like contact lenses and cataract implants to extend revenue. The company makes $20,000 per year off of the average unit and enjoys margins above 50%.
TearLab enjoys a market capitalization of over $300 million. This will obviously look expensive to investors if they look at annual sales from 2012, which were less than $10 million. However, the company's increased backlog and manufacturing have TearLab set for huge growth. In fiscal 2013, analysts on Yahoo Finance expect the company to increase revenue 286% to $15.3 million. In fiscal 2014, analysts once again see sales doubling with a predicted increase of 116.8% to $33.1 million. It's hard to find a publicly traded company that is predicted to double its sales each of the next two years.
Shares of TearLab are up over 150% in the last six months. However, this shouldn't scare investors away as there is plenty more upside. This is a great growing stock going forward. While the stock is a bit speculative, it has a great model, with a proven market, and several opportunities to capture revenue.
Disclosure: I have no positions in any stocks mentioned, but may initiate a long position in TEAR over the next 72 hours. I wrote this article myself, and it expresses my own opinions. I am not receiving compensation for it (other than from Seeking Alpha). I have no business relationship with any company whose stock is mentioned in this article.