This weekend I was reading a Seeking Alpha article, Dividend Stocks: Lose-Lose-Lose Proposition In Intermediate Term, by James A. Kostohryz. As most know, Kostohryz is a leading "macro economic" writer and investor and his articles are generally aimed to provoke thought on certain "harbinger risks" and how to deal with the most important element of investing: the future.
In his normal style, Kostohryz articulates an effective strategy of warning about the "extraordinary risks" and advising investors to "be very cautious about equity allocations." He summed up his thesis on the prospects for dividend-oriented stocks in the next couple of years:
It is currently my view that despite their recent correction, dividend yield-oriented stocks are relatively unattractive and will remain so for at least a couple of years. In a stock market bubble scenario, these stocks will underperform. In virtually all other scenarios, absolute total returns for these stocks are likely to be modest to negative.
He went on to say:
With yields on "high" dividend stocks at near-record lows and P/E ratios near record highs in this segment, there is not much room for price appreciation amongst dividend stocks in the next few years. Under any scenario of "normalization," long-term interest rates will rise significantly, implying rising dividend yields and falling P/E ratios. This suggests poor total returns for dividend stock investors during this period of normalization.
REITs Are Not Like Other Equities, or Bonds
Now as most know, I write about a more specialty equity sub-sector better known as Real Estate Investment Trusts (or REITs). In all fairness, Kostohryz did not even mention REITs in his latest article but I decided I would open the sector for discussion. As I responded:
Respectfully I wanted to add my ten cents on REITs. As you know, REITs are often mis-characterized as being somewhere between a bond (fixed income) and a non-REIT stock, as you know, they are neither. Remember that in a rising interest rate environment there is a general improvement in economic conditions, so as rates go up it drives rent growth. Since the great recession we have seen very little rent growth and so that means that when rates do rise it validates the fact that REIT dividends will continue to rise.
As a general consensus one could conclude that the recent sell-off in REIT securities was driven largely by a nearly half percentage point rise in Treasury yields and fear of even higher bond yields. After mid-May (2013) declines of almost 10%, the equity REIT sector looks more attractive as evidenced by some now fairly valued REITs like Realty Income (NYSE:O), Kimco Realty (NYSE:KIM), HCP, Inc. (NYSE:HCP), Ventas, Inc. (NYSE:VTR), and Vornado Realty (NYSE:VNO).

Furthermore, the declines hold true for several of the mid-cap REITs that I also consider attractive such as Healthcare Trust of America (NYSE:HTA), Monmouth REIT (NYSE:MNR), Retail Opportunity Investment Corp. (NASDAQ:ROIC), and Omega Healthcare Investors (NYSE:OHI).

I also find a few "outliers" today that are what Ben Graham would describe as "value-oriented" securities. These REITs like Digital Realty (NYSE:DLR) and Lexington Realty Trust (NYSE:LXP) derive their sustainable competitive advantage around the underlying "margin of safety" characteristics that helps preserve long-term pricing power and profitability. (See my article last week on Digital Realty here).

As I pointed out to my fellow Seeking Alpha writer (Kostohryz), REITs enjoy a significant capital-appreciation advantage, and accordingly I consider the sector to be fairly valued relative to the S&P 500. The dominating advantage for REITs is rooted in the notion that the demand for growth is near infinite. As I explained:
Also remember that REITs are not bonds and the growth in the REIT sector can be best understood by looking at the macro level ownership trends. Today REITs own around 15% to 20% of all US institutional real estate...what other asset sector has that level of fragmentation? So with 80% of real estate non-traded, there is huge opportunity for REITs to "roll-out" and consolidate.
History Doesn't Repeat Itself, But It Does Rhyme (Mark Twain)
From a historical perspective, REITs had a long bull market (rising interest rate period) from roughly 1975 to 1989 during which total returns averaged more than 20% per year. The last two REIT cycles were each pretty close to the 18-year average that was identified at least as far back as 1930 as the "normal" real estate cycle length. During the REIT bull market of January 1974 through August 1989, returns averaged 19.8% per year.

During the REIT bull market of October 1990 through January 2007, returns averaged 17.31% per year INCLUDING the severe mid-cycle correction of January 1997 through November 1999, which was caused not by REITs being overvalued but by the fact that everybody wanted to sell other stocks so they could get in on the tech bubble. (If you count those as two separate REIT bull markets, then total returns averaged 20.67% per year during October 1990 through December 1997 and 23.62% per year during November 1999 through January 2007.)

The difference this time is that the REIT bull market started from the bottom of a liquidity crisis, which was not true of either of the previous REIT bull markets. Measured from the bottom of the liquidity crisis, this one should be a little longer with returns a little bit larger. Alternatively, we could measure this bull market from when the market recovered back to where it was at the end of September 2008, when the liquidity crisis started.
It wasn't until September 2011 that the REIT market fully recovered from the liquidity crisis, which means that (by that measure) the current bull market is "really" only 20 months old -- and returns are almost exactly what they were during the first 20 months of the previous bull markets.
REITs Investors: Carpe Diem
As noted in my comment (addressed in the article with Kostohryz), arguably current REIT stock prices appear high relative to current Funds from Operations (or FFO), but that's because REIT investors understand that FFO is going to grow dramatically as the economy improves. The multiple expansion that we've seen over the last couple of years has happened because FFO expansion is ahead of us -- and if you don't buy at current prices, you're going to miss the opportunity to get the dividends that will be paid as a result of FFO growth. It's that simple!
REITs have Legs: The long-term average total return for REITs is 12.2%. If I thought we were moving into a period of weakness in commercial real estate, I might expect my returns to be as bad as 10%. But I think we are moving into a period of strength in commercial real estate, so I fully expect returns to be better than 12.2%.
Finally, I thought Avi Salzman did a great job with his article in Barron's this week as he summed up the 175,000 jobs added in May (whereby unemployment rose to 7.6%). Salzman described the news as a "fairy-tale ending to an otherwise dispiriting week." In the article, Salzman quotes SunTrust Bank's Keith Lerner:
It was a Goldilocks report. If it was too hot - let's say, well above 200,000 jobs - it would have gotten people concerned that the Fed would taper the stimulus more aggressively. Alternatively, if we had something below 100,000 jobs, then people would start worrying about a slowdown. Having a solid number suggests the economy is still recovering, which should support better earnings. But is suggests the Fed won't taper in an overly aggressive fashion.
In closing, consider the latest dip in REIT shares a buying or rebalancing opportunity. REITs are not a new asset sector. In fact, the securitized "brick and mortar" evolution commenced over 53 years ago and the $660 billion (equity and mortgage) industry (based on market capitalization) continues to aggregate capital at an incredible pace. REITs raised $28.98 billion year-to-date through May 31, higher than the $24 billion raised through the same period in 2012 (source: SNL Financial). Common equity offerings aggregated $14.72 billion through May 31, senior debt totaled $10.90 billion and preferred equity accounted for $3.36 billion. In the prior-year period, common equity offerings totaled $10.80 billion, senior debt accounted for $8.43 billion and preferred equity reached $4.78 billion.

To sum it up: REITs should be part of a diversified investment portfolio. That's what I call "sleeping well at night" and that is what the "margin of safety" concept is all about (check it out in my newsletter called The Intelligent REIT Investor). Bullish REIT investors should seize the day: Carpe diem!
Carpe diem! Rejoice while you are alive; enjoy the day; live life to the fullest; make the most of what you have. It is later than you think. Horace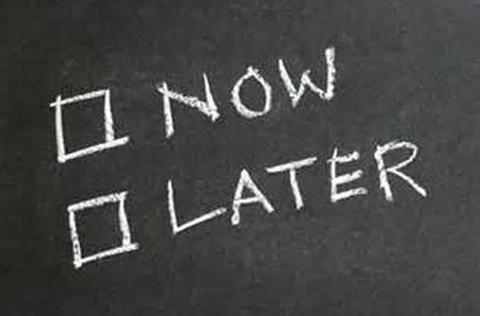 Special thanks to Brad Case, PhD, Senior Vice President of Research and Industry Information at NAREIT, who provided me with useful market insight while I attended REIT Week last week in Chicago.
Source: SNL Financial
Disclosure: I am long O. I wrote this article myself, and it expresses my own opinions. I am not receiving compensation for it (other than from Seeking Alpha). I have no business relationship with any company whose stock is mentioned in this article.