The homebuilder stocks have been struggling recently as mortgage rates have spiked. As shown in the chart below, the S&P 1500 homebuilder group is currently right at the bottom of its long-term uptrend channel, so the next few days should tell traders a lot about the group's intermediate-term direction.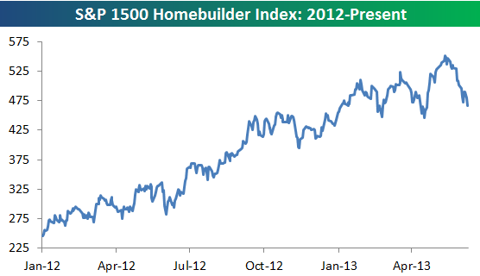 Click to enlarge
Below is a chart of Bankrate.com's national average 30-year fixed-mortgage rate. At just over 4%, mortgage rates are obviously low compared to historical levels, but they're a lot higher than they were just a month ago.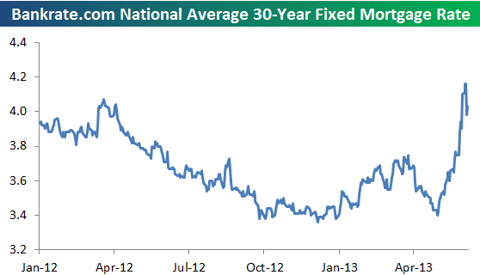 Click to enlarge
To grasp how much of a shock to the system the rise in mortgage rates has been, we've just seen the biggest month-over-month spike on a percentage basis since at least 1998. Below is a chart showing the rolling month-over-month percentage change of the 30-year fixed-mortgage rate. Last Tuesday, the rate had jumped more than 21% (3.42% to 4.16%) over the past month. This took out the prior high of 20% seen back in mid-2003.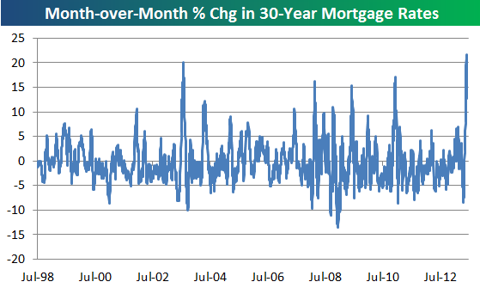 Click to enlarge