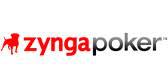 I've been fairly negative about Zynga (NASDAQ:ZNGA) in the past few months and took some heat in January when I put it in last place in my social web stock rankings for 2013. I've been wrong so far. Yes, LinkedIn (NYSE:LNKD) has done better, but my top pick, Facebook (NASDAQ:FB), is actually down for the year. One of the major points that could impact Zynga in the coming years is the potential to see online gambling become legal in certain US states. Yes, selling virtual goods to its millions of users has helped Zynga generate significant revenues. Clearly though, the amounts involved in online gambling would dwarf what is currently being spent by US-based gamers. I don't think anyone would doubt that for a second. In 2007, according to Wikipedia, gambling revenues approached $100B. The day gambling online becomes legal, I don't think there's any doubt that it will become significantly bigger.
No, the offline traditional casinos are not going anywhere, but its safe to say that by making it easier and more convenient to start wagering money online, a whole new market will open up.
It's far from done, though, and several companies are trying to make it legal both by pushing the legal options (making sure current prohibition laws are voided) and through lobbying.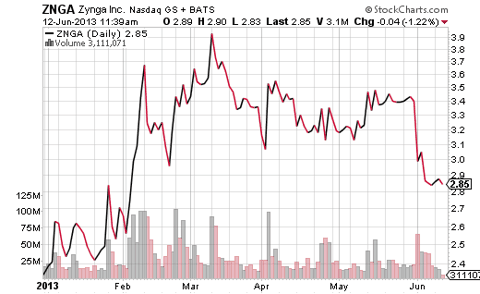 Will Zynga Have An Edge If It Happens?
I guess the main question though is not if it will happen (it will at some point) but rather how much Zynga would profit if it did. There is no doubt that the competition in an industry with decent margins and tens of billions of dollars of business at stakes would be enormous.
How competitive will Zynga be? There are many factors to consider. You would think that most of the competition would come from two areas:
-Other online gaming platforms (mostly the ones that do gambling in other countries)
-Current offline gambling institutions (casinos & local governments)
There are huge corporations, such as PokerStars and BetFair, that are waiting and planning for such an event. The big problem that I see is that many of these broke some US rules at some point. They ended up settling charges and in many cases founders or other senior members cannot set foot in the US. Yesterday I read an article (WSJ) about PokerStars and I find it difficult to imagine that these companies will not have bigger challenges when trying to get a license to operate legally in the US. .
Another significant point, in my opinion, is that if this is made legal, I would imagine that Zynga will be able to play its US company card very well competing against corporations and websites that are based abroad (especially those in tax havens).
In terms of competing with existing casinos or governments, I really can't imagine them being as successful. Why? Lets look into Zynga's strong points:
-Millions of clients in its database
-Actual experience in developing games (staff, infrastructure, etc)
-Experience in processing in-game payments
-Existing relationships with Facebook and others
My Big Problem With All Of This
On the surface, if you think (or know) that online gambling will actually become legal, then buying Zynga could turn out be a great play. Five years ago, that was also the case, which is exactly why I'm still staying away. I just don't think its a good idea to gamble on the government getting something done no matter how much it seems to make sense. I will personally remain on the sidelines, I'd love to hear about you though. Zynga shareholders, how much of a factor is the potential legalization?
Disclosure: I am long FB. I wrote this article myself, and it expresses my own opinions. I am not receiving compensation for it (other than from Seeking Alpha). I have no business relationship with any company whose stock is mentioned in this article.