Finding a nice yield can be complex, especially when looking at the risk profile of the underlying asset. Recently I have discussed the newer bank preferreds that just have horrifying yields. PNC's (NYSE:PNC) 4.85% yield still makes me cringe and Bank of New York-Mellon's (NYSE:BK) 4.50% yield just makes me depressed.
The fact is that if though rates are slowly starting to rise, on a relative basis they are still at record lows. Banks like PNC and BNY-Mellon can take advantage of these rates given their size. If you look at both preferreds, they are trading only 4% under par value. While safety is key, you don't want to be jumping into any preferred simply because the underlying bank is doing well.
If we look at smaller banks, they have been able to maintain profitable operations as well. However, after everything that has happened, investors may have this mentality of too big to fail. It's understandable why smaller banks are just not getting the love right now, even though profits are still decent. This type of mentality actually creates a buying opportunity for income investors.
Given that PNC and BNY-Mellon can enjoy cheap financing due to their size, smaller companies like First PacTrust Bancorp (NYSE:BANC) don't have that benefit.
First PacTrust Bancorp is a California-based bank that has a market cap of a $160 million. So clearly the bank isn't even a regional player such as KeyBank (NYSE:KEY). This may concern investors, but it's important to note that BANC made about $6 million in net income for 2012.
BANC has also started increasing its dividend since the recession. The current yield is 3.7%, so there is clearly a commitment from management to return capital to shareholders here.
So while 3.7% might be considered an OK yield, I'm not writing to discuss that. I'm talking about BANC's new preferreds that have come onto the market. The preferreds yield 8% and will net the bank about $35 million.
The bank plans to use the proceeds primarily for acquisitions, organic growth and credit extensions. Usually banks that issue preferreds now are simply trying to refinance its debt. It's very interesting to see BANC state this offering will be meant for growth. Investors have the chance to get 8% on a profitable bank's growth story.
Many of you may be concerned that the bank is too small to really invest in. I see BANC as a profitable small bank that is likely to keep seeing improvement. It normally specializes in single-family and multi-family properties.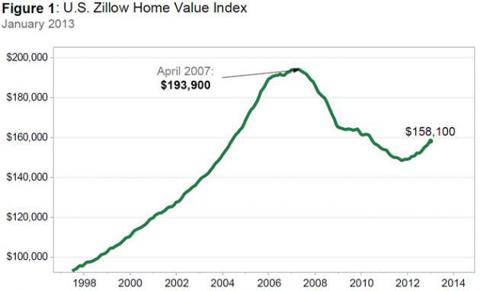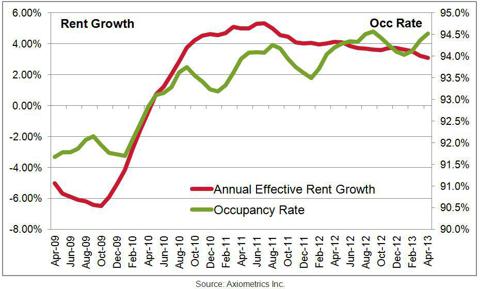 Given the turnaround in both asset classes, BANC will likely monetize on the turnaround and will see improved credit quality going forward.
I believe this 8% preferred offering provides a unique opportunity for investors to get some exposure to a smaller bank that is trying to grow. Given that banks like PNC and BNY-Mellon are getting under a 5% yield on their preferreds, I would rather look at other options than throw money into an asset where inflation will erode my dividends.
Please note that the preferreds have already jumped above par. I would encourage investors to get in around 25.10 or lower to allow for a margin of safety. The preferreds are not on the Nasdaq yet, but the symbol will vary by brokers. Here are some examples:
BANC-C, BANC PRC, BANC-PC
Please check with your individual brokers so they can best assist you in this.
Disclosure: I have no positions in any stocks mentioned, and no plans to initiate any positions within the next 72 hours. I wrote this article myself, and it expresses my own opinions. I am not receiving compensation for it (other than from Seeking Alpha). I have no business relationship with any company whose stock is mentioned in this article.