Less than a month after it announced it was acquiring Plum Organics, Campbell's Soup Company (NYSE:CPB) has once again announced a new deal. Campbell's is acquiring Kelsen Group Als, a Denmark based company in the baked snacked category.
Financial terms were not disclosed for the deal. Campbell's is buying the entire company from Maj Invest, a private equity firm, and the company's other small investors. The company is most famous for its Kjeldsens and Royal Dansk brands.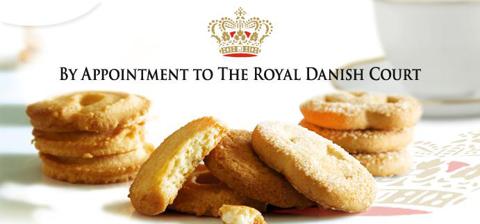 Kelsen Group sells its baked snacks in 85 countries, which is important in Campbell's continued efforts to strengthen its sales in emerging markets. Kelsen Group already has distribution in Asia, South America, Middle East, Africa, and the United States. In 2012, Kelsen Group had gross sales of $180 million.
The big reason Campbell's is buying the food company is China. In China and Hong Kong, Kelsen Group is a "market leader" in the sweet biscuit market. For over 20 years, Kelsen Group has exported premium Danish butter cookies to the Asian country. Sales in China of the Kjeldsens brand have grown at a compound annual growth rate of 28%.
Campbell's chief executive officer Denis Morrison held nothing back with China being the reason in this statement,
Kelsen will give Campbell a solid platform for growth in baked snacks in China and for the expansion of our international footprint. The acquisition of this successful business is another important step in Campbell's quest to delight new customers through expansion into higher-growth spaces, including fast-growing emerging markets.
In the most recent reported third quarter, Campbell's global baking and snacking division grew 5% to $568 million. This represented the second largest unit division, behind United States simple meals ($627 million). With the addition of Kelsen Group, the global baking and snacking division could actually become the biggest unit of Campbell's, passing the beloved namesake soup's simple meal division.
Plum Organics was acquired in May by Campbell's. I wrote an article on how Campbell's would likely boost revenue by taking the unit into international markets. The number two brand of organic baby food in the United States, Plum is only available in the US and United Kingdom. With the acquisition of Kelsen Group, Campbell's once again strengthens its distribution lines and gains further access to emerging markets. Plum Organics, with easy to use baby food options, could possibly see an entry into some of these emerging segments.
Despite being a $14 billion company, I see these two small acquisitions of companies that produced annual sales of $180 million and $93 million being huge for Campbell's. The company can now expand its own brands in China through the strength of Kelsen Group. Campbell's can also strengthen its Goldfish and other kids brands with the combination of Plum Organics. Campbell's will also see a huge growth potential from taking Plum Organics into new international markets.
Shares of Campbell's have gone past my original recommendation of $40 and now appear ready to break out of 52 week range ($31.77 to $48.83). Analysts are predicting the company will post earnings per share of $2.61 for fiscal 2013. Campbell's own guidance calls for a range of $2.58 to $2.62. Fiscal 2013 sales are estimated to grow at double digits (+11.5%) in fiscal 2013 by analysts. However, in fiscal 2014, analysts see sales only growing +2.8% to $8.83 billion. With the recent acquisitions that will begin helping earnings in 2014, I expect that number to rise considerably. Shares are trading at 17 times this year's expected earnings and 16 times forward earnings estimates of $2.74. With strong international growth coming, the premium is worth it for this.
Disclosure: I have no positions in any stocks mentioned, but may initiate a long position in CPB over the next 72 hours. I wrote this article myself, and it expresses my own opinions. I am not receiving compensation for it (other than from Seeking Alpha). I have no business relationship with any company whose stock is mentioned in this article.