Just a day after interest rates spiked and equities declined on fears of a Fed taper, initial jobless claims for the latest week saw their largest weekly gain in four weeks, rising by 18K from 336K up to 354K. While economists were looking for an increase, this week's increase was more than expected (354K vs. 340K).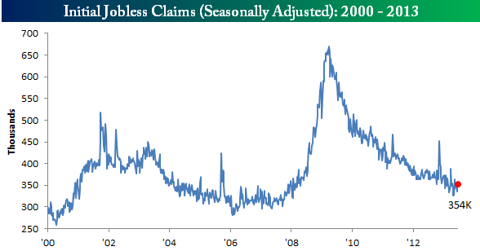 This week's increase brought the four-week moving average up to 348.3K, which was an increase of 2.5K. Even after that increase, the current level is only a little more than 10K above the post-recession low of 338K from early May.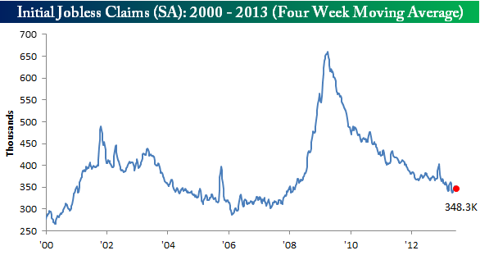 On a non-seasonally adjusted basis, initial claims rose by 2.9K up to 335.3K. For the current week, this is the lowest reading since 2007, and it is also below the average for the same week of the year going back to 2000 (363.1K).