We're going in a different direction today. I will use fewer words and more pictures and demarcations to give us some clues about the markets and also some trading ideas. This is a great trading environment.
SPX vs Nasdaq
click to enlarge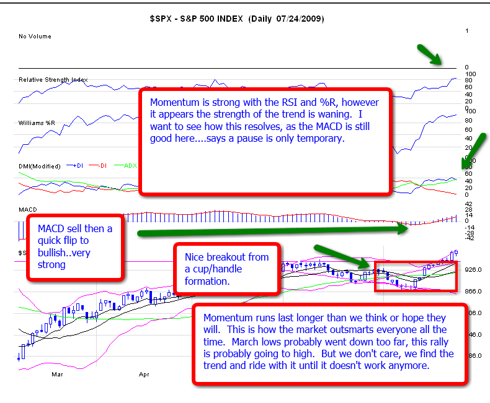 Click to enlarge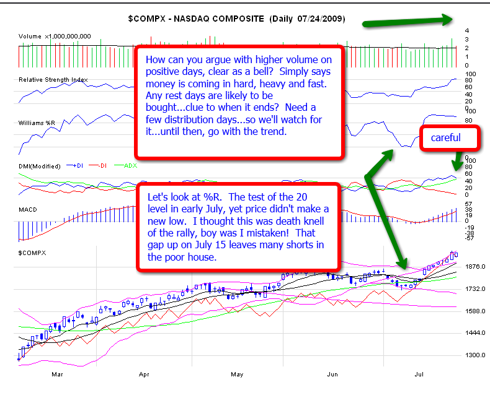 Click to enlarge
Google (NASDAQ:GOOG) and Baidu (NASDAQ:BIDU)
I picked these two names as they are in the same group. Baidu had a great earnings reaction on Friday, and could continue upward. Google is just looking to do the same...catalyst? How about keeping pace?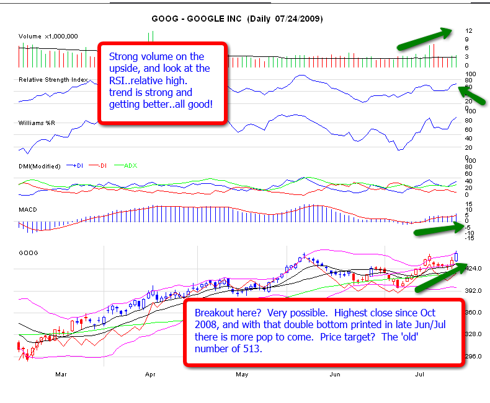 Click to enlarge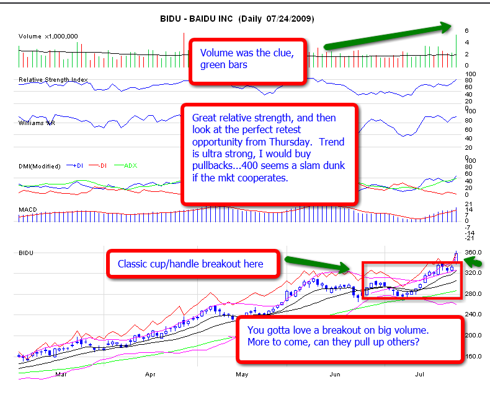 Click to enlarge
Priceline (NASDAQ:PCLN) and Ctrip (NASDAQ:CTRP)
I also added these two that are coincidentally in the same group. The charts are looking strong and while a pullback is possible these two online travelers look higher in price.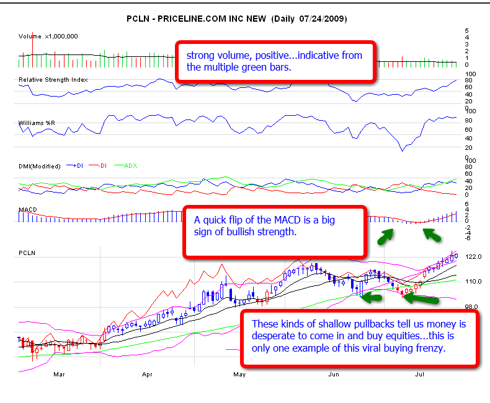 Click to enlarge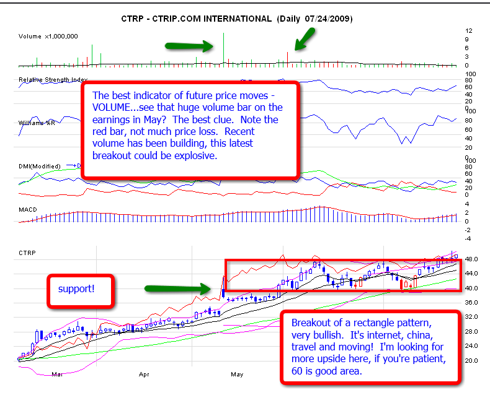 Click to enlarge