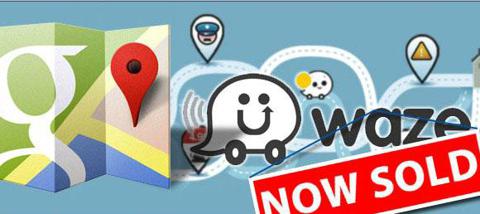 A couple weeks ago Google (NASDAQ:GOOG) spent north of $1 Billion dollars to acquire Israeli mapping start-up, Waze. This deal received a lot of mixed reviews, especially due to the price Google paid for the company. What Google paid for Waze seems to be a lot of cash from its books, especially for a company with little revenue. This is something shareholders should be a little worried about; however, Google could once again prove why it is the smartest tech firm in the world.
As the deal began to unfold, rumors surfaced that Google could possibly face some litigation issues due to the way it decided to acquire the company. With that said Google is in danger of potentially losing this acquisition after only a couple weeks of ownership. It could lose this acquisition because the law requires any company making an acquisition to file a Hart-Scott-Rodino filing, which is a way of checking for anti-trust issues. Usually these filings are not needed if the company being acquired is foreign and has sales and assets less $60.9 million in the United States. Truthfully Waze probably does not have anything close to $50 million in revenue worldwide.
With both Facebook and Microsoft in the bidding war for this company, Google had to act fast in order to keep this company out of the hands of its competitors
Waze by the Numbers
According to a recent blog post posted on Waze's company website the total number of users increased from 36 million to 50 million in the last six months or by 39%. Google paid a little over $1 billion in order to acquire Waze, which would mean that Google paid $22 for each of Waze's active customers. To some that might seem a bit extreme, but when you consider that Waze now has access to Google's marketing budget and Global outreach, it makes Waze's growth opportunity limitless.
If Waze continues to grow at the same rate, it could mean its user base could easily increase to 115-120 million by 2014, and possibly 200 million by 2015. Also, depending on how Waze is monetized, Google could potentially gain a lot of advertising revenue. According to Trefis, if each Waze user were to visit the application at least a couple times a day the 115 milllion users predicted by 2014 could generate almost 7 billion page views in a month. Not every impression will be monetized; however, if you look at the probability a large percentage of the impressions being monetized, Google could potentially collect large sums of ad revenue.
In Conclusion:
With Google fully supporting Waze by providing its technology and reach, Waze will quickly be able to tap into markets that were unreached before. This will result in a substantial increase in the amount of Waze users. With that said, Google can expect to see a lot of revenue from the Waze acquisition if it is able to monetize it properly.
Disclosure: I have no positions in any stocks mentioned, and no plans to initiate any positions within the next 72 hours. I wrote this article myself, and it expresses my own opinions. I am not receiving compensation for it (other than from Seeking Alpha). I have no business relationship with any company whose stock is mentioned in this article.