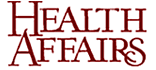 Yet another reason why health care reform is critical to the nation's economic prosperity as well as its wellbeing: the medical costs of obesity are estimated to have doubled in the last 10 years, with as much as half of the cost covered by Medicare and Medicaid.
According to a paper published yesterday in Health Affairs, in 1998 the medical costs of obesity were estimated to be as high as $78.5 billion, with roughly half financed by Medicare and Medicaid. The paper's authors now find that
The increased prevalence of obesity is responsible for almost $40 billion of increased medical spending through 2006, including $7 billion in Medicare prescription drug costs.

Our overall estimates show that the annual medical burden of obesity has risen to almost 10 percent of all medical spending and could amount to $147 billion per year in 2008.

Other studies have also quantified the extent to which obesity influences aggregate heath spending. For example, Kenneth Thorpe and colleagues found that obesity was responsible for 27 percent of the rise in inflation-adjusted health spending between 1987 and 2001.
As previously reported here, the OECD says the obesity rate among US adults (34.3% in 2006) is the highest in OECD countries.