It's about time to head to the beach. In preparation, I plan to put together a list of important items: sunglasses, lotion, phone charger, favorite books, and my iPad. Oh yes, let's not forget the sand shovel as I'm really excited to show my youngest kids the "art" of sand castle building.
That's right. Sand castle building is an art and it has taken me years to perfect my skills for digging wide moats and constructing a massive fortress at the beach shore. I'm not talking about a sand castle either. I'm talking about an iconic beach front fortress that would make my 6 and 7 year old feel like queens for a day.
I will share one of secret with you...
I always build my sand castle just outside of the tide line. That way, it doesn't get destroyed at night when the ocean water rises. It takes a whole day for me to build an extraordinary sand castle and I have learned that it's best to stay far away from the rising tide. In addition, I always design a massive moat so that my fortress is protected and my hard work lasts longer.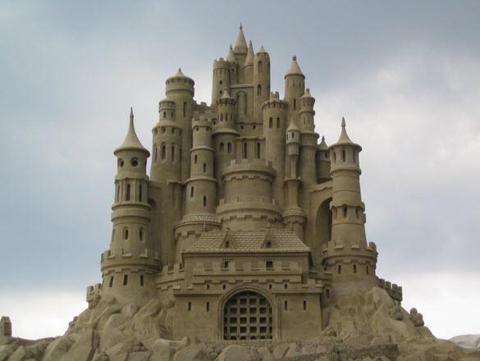 Build a Fortress of REIT Dividends
In REIT-dom my fortress building strategy is not different than my beach shore blueprint. In both instances, I am constructing a solid empire that should be able to weather just about any storm. In doing so, my REIT kingdom must be built on a firm foundation and each of the blocks (or REITs) should be able to withstand any force of nature. In addition, I must construct the fortress with a wide moat that will prevent any competitor from reaping havoc to my wealth, or more importantly, my principal (at all costs). (Note: I actively manage my SWAN and SALSA portfolios and you can find them in my Intelligent REIT Investor newsletter.)
These days, it seems that the threat of the rising tide is closer than we think, especially for those in REIT-dom. With the Fed now signaling a pullback of its easy-money policies, the yellow flags have gone up as long-term rates have spiked by a full percentage point during the past two months, spooking investors and contributing to the big selloff in REIT-dom.
Now remember that Life Guard Ben has been instrumental in waving the caution flags and his strategy of coaxing up long-term rates while keeping short-term rates as low as possible (until 2015 or perhaps even 2016) has provided REIT investors with a great climate for "fun in the sun". As REIT valuations have reached moderately pricing levels, the recent caution flags (by Uncle Ben) have allowed investors to scoop up the shovel and start building fortress positions.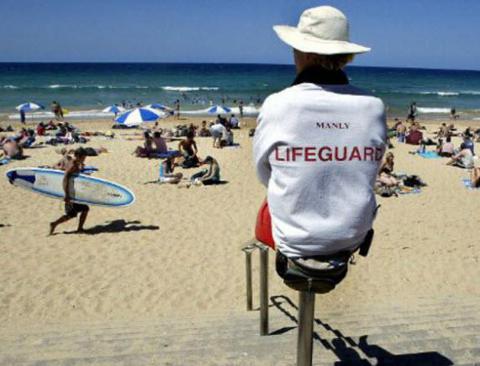 Why Build REIT Fortresses Today?
REIT returns just aren't that sensitive to interest rate fluctuations. They're not fixed-income investments. When interest rates increase it's often (and will be this time) because the economy is strengthening, which increases their net operating income (and various accounting measures of earnings, including Funds from Operations), which increases the numerator in the equations describing the value of each of their assets and the value of their stock. As Matt Werner, CFA and Portfolio Manager with Chilton Capital Management explained (by email):
Because REITs are viewed as a hybrid between equity and debt, they are often one of the first sectors to be hit when interest rate fears present themselves. For those that view REITs as a yield investment, looking at the dividend yield spread over a particular interest rate (the 10 year US Treasury yield is popular), a rising interest rate would have to mean either the price stays the same but the spread decreases, or the spread stays the same and the price decreases.
REITs have been selling at a premium to net asset value ((NYSE:NAV)) not because their stock prices have been inflated but because NAV has been suppressed due to the low cost and high availability of capital, positive direction of market rents, low payout ratios, and low new supply. As the economy strengthens, capital market conditions should improve and the value of properties will likely increase, even relative to operating performance. The premium is likely to come down not because of stock price underperformance, but because of NAV overperformance. As Werner explained:
As NAV-focused investors, we must be constantly researching what the proper cap rate is to apply to net operating income (NOI). Though REITs have low leverage today, a 25 basis point swing in the cap rate can mean a change of 5% to 10% on NAV. The cap rate is determined by the price that buyers are willing to pay for an income-producing property. For example, a building with $6 million in annual NOI that trades for $100 million is valued at a 6% cap rate. The $100 million price may be based on several factors unique to that property resulting in an IRR that incorporates total NOI over a holding period and an exit cap rate.
Werner added:
A prevailing theory is that higher cost of capital necessitates higher cap rates. However, the capital allocation decision is based on IRR, which also incorporates changes in rental income over the holding period and the residual cap rate used in a hypothetical sale.
Let's Enjoy This Day In The Sun
Sometimes the best way to predict the future is to look into the past. We all know that REIT stocks have had the wind at their back over the last few years with recovering markets, little construction, and record low interest rates. Simply put, anybody could build a sand castle in these conditions.
We all know that the tide is coming in "sooner or later". That's a fact. But how have previous sand castles been impacted when tides have come in? As illustrated below, in each of the five periods, REITs have outperformed the broader market in the six months after interest rates moved up.

Now one thing that I did not put on my beach check list is a crystal ball (although my kids do have a Magic 8 ball). I certainly can't predict the time that the tide will come in; however, I can prepare for the inevitable day when the rising water reaches my sand castle. As Howard Marks (author of The Most Important Thing) wrote:
Investing consists of exactly one thing: dealing with the future.
For now, the sun is out and thanks to the yellow flags (Uncle Ben), we can walk down to the shore and start to gather up some sand dollars. Now is not the time to run from the fear of the unknown. As I explained, it's well known that rates will soon rise and NOW is the time to make some "hay while the sun is shining". As Marks explained:
Outstanding investors, in my opinion, are distinguished at least as much for their ability to control risk as they are for generating returns.
Here are some REITs that promise to provide very stable and sustainable dividend performance. For a closer examination, check out my monthly newsletter, The Intelligent REIT Investor.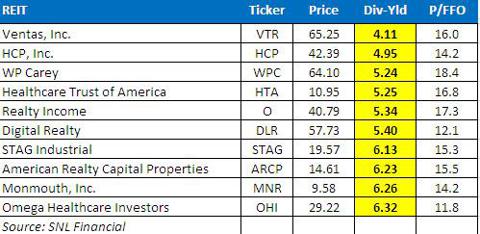 REITs mentioned: (NYSE:O), (NYSE:WPC), (NYSE:VTR), (NYSE:HCP), (NYSE:DLR), (NYSE:MNR), (NYSE:HTA), (NYSE:STAG), (NYSE:OHI), and (ARCP).
Disclosure: I am long O. I wrote this article myself, and it expresses my own opinions. I am not receiving compensation for it (other than from Seeking Alpha). I have no business relationship with any company whose stock is mentioned in this article.