The credit tightening squeeze is about to get silly. Indicative loans averaged a year to date tight of 461 bps while bonds were trading at 905 bps (click to enlarge).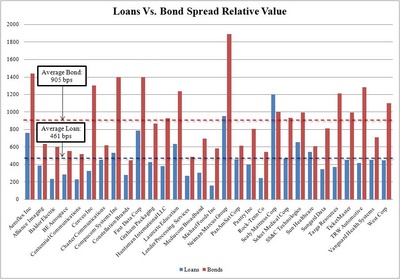 As for individual names, TRW continues to hand out Dramamine for the n-th week in a row. This week they are joined by uber-high beta credits Aeroflex (ARXX), First Data Corp. (FDC-OLD) and Neiman Marcus (Pending:NMG).
While none of these companies is actually cash flow positive, since when is it that bondholders actually cared about such things as leverage or FCF ratios. As there is definitely some idiot out there who will buy your bond from you at 1 point higher, why take the risk of not buying it. And if the company files for chapter 11 in the meantime, well, that's the risk of the market casino (click to enlarge).