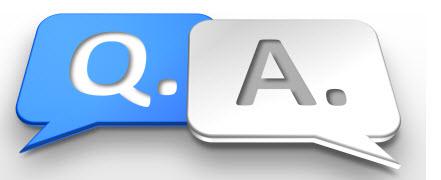 Christian Magoon is one of the early leaders in ETF development and issuance. I've known him since his days as President, Claymore Securities (now Guggenheim Investments). He's very cleverly used his experience and instincts with his new firm, Magoon Capital, to launch YieldShares (NYSEARCA:YYY). It responds to the growing investor need for yield in an intelligent manner.
One of the first ETFs Christian launched from Claymore Securities (now Guggenheim) in September 2006 was the Guggenheim Multi-Asset Income ETF (NYSEARCA:CVY). It was the first multi-asset dividend focused ETF and also included an allocation to CEFs. Today it is the largest multi-asset ETF with nearly $1 billion in assets.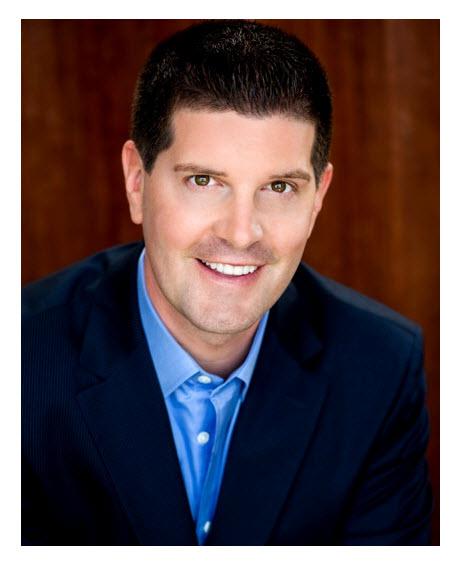 Christian Magoon is CEO and founder of Magoon Capital. His firm provides strategic counsel on product development, marketing and distribution to asset management companies involved in the exchange traded fund (ETF) business. Christian is also a recognized thought leader in the investment and ETF industry, a published author, an award-winning user of social media platforms and a regular commentator in the U.S. media.
In March of 2013, Christian founded YieldShares, an ETF Sponsor. YieldShares will focus on ETFs designed for income investors. To learn more about YieldShares, including a link to a recent article from Index Universe outlining YieldShares' first product, click this link.
Dave: So fill us in on the ETF you just launched Christian.
Christian: Dave, the fund is called the YieldShares High Income ETF and it owns a basket of 30 closed-end funds (CEFs) selected by the ISE High Income Index. The investment strategy behind the index is designed to take advantage of two elements that often attract investors to CEFs: high income and the potential to purchase CEF shares at a discount to net asset value.
Dave: How does the index select the CEFs?
Christian: It begins by eliminating CEFs with less than $500 million in market cap as well as CEFs that are less liquid. The remaining CEFs are then given a rank in three categories: fund yield, discount to net asset value and liquidity. The 30 highest ranked CEFs overall become the ISE High Income Index.
Dave: What does the breakdown of the index look like?
Christian: Good question. Currently the index allocation is 58% equity CEFs, 26% bond CEFs and 16% asset allocation funds. The average CEF in the index is trading around a 7% discount to net asset value. The index had an overall duration of 1.4 years coupled with an indicated yield of 9.5% as of June 20th.
Dave: Some of those numbers are surprising. Have you heard that before?
Christian: Yes, I have. The two elements of the portfolio that are being noticed the most are the duration and indicated yield. I believe both numbers are closely related to the dominant weighting of equity CEFs in the index. The 58% weighting toward equities helps to reduce the overall portfolio duration. In addition, many of the equity CEFs are implementing a covered call investment strategy, which happens to be on the higher end of income generation.
Dave: So what do you believe is the investment case for YYY?
Christian: I think there are three reasons to consider the fund. First is the income potential offered by investing in high income CEFs that trade at significant discounts to net asset value. Second, buying higher discount CEFs may offer the potential for capital appreciation. Finally, the portfolio may be an attractive diversifier for existing income portfolio allocations. The asset class, investment strategy and manager diversification is a convenient benefit of the fund.
Dave: What asset managers are in the index?
Christian: Well the CEFs predominantly come from larger asset managers due to the market cap and liquidity requirements of the index. The top five firms represented in order of exposure are Eaton Vance, BlackRock, Nuveen, Allianz / PIMCO and ING.
Dave: How does the fund compare with PCEF the existing ETF of CEFs from PowerShares?
Christian: PCEF and YYY take different approaches to CEF investing which result in unique outcomes. A comparison of the indexes in three categories - indicated yield, number of holdings and asset mix - is an easy way to understand the significant differences between the two ETFs.
Dave: How are financial professionals using YYY?
Christian: It's always interesting to see the many uses for an ETF in the marketplace. I've talked to advisors who have exposure to a variety of individual CEFs and now want to use YYY to simplify their exposure in terms of investment strategy and number of positions to track. Other advisors are using this as a hybrid approach between their fixed income and equity income allocation to potentially increase income and lower duration. I've had advisors use the fund as a replacement for unit trusts (UITs) of CEFs citing YYY's lower cost structure, continuous offering period and intraday liquidity. Those are just a few examples.
Dave: Give us some final details on YYY. Fund expenses, distribution schedule etc?
Christian: YYY has a management fee of .50% and acquired CEF fees and expenses of 1.15%. Thus, the total expense ratio for the product is 1.65%. The distribution frequency is monthly so the first distribution ex date is the end of July. Not all the CEFs in the index pay monthly, a handful pay quarterly. Thus YYY's distributions around months that end the quarter will be higher than non-quarter end months.
Dave: Thanks Christian.
Disclosure: I have no positions in any stocks mentioned, and no plans to initiate any positions within the next 72 hours. I wrote this article myself, and it expresses my own opinions. I am not receiving compensation for it. I have no business relationship with any company whose stock is mentioned in this article.