There appears to be a large disconnect developing within the markets - Gold has plunged nearly 8% this week and is now trading towards a critical support level around the 1180 range. The selloff in the composite of precious metals has breached the 15% mark for this month alone despite stabilizing yields and equities retracing almost 60% of the move lower from recent highs. The FX market continued to trade in favor of further USD strength this week after finding support from a string of better than expected economic data. The momentum in USD strength shifted gears after the Fed maintained their stance of QE tapering towards the end of 2013. A statement released this morning even suggested September as a possible date for the start of this process.
One major outlier that I am monitoring closely is current AUD/USD levels which seem to have disregarded the multi-handle selloff in Gold. The pair even managed to break above the 0.9300 level before fading back down to the lower end 0.9200 range. Despite the slight correction, the level of deviation is still large when looking at the historical relationship between how AUD/USD and Gold prices move. I would project a continuation lower in AUD/USD as disconnects of this extent have a tendency of going through a recoupling phase.
AUD/USD & Precious Metals break correlation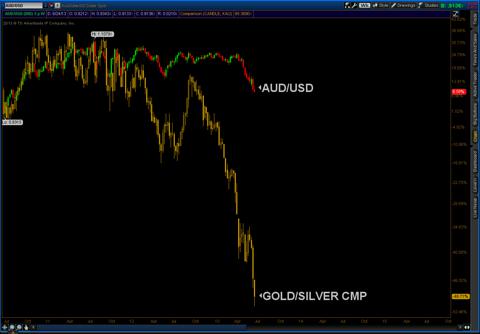 AUD/USD Technical Levels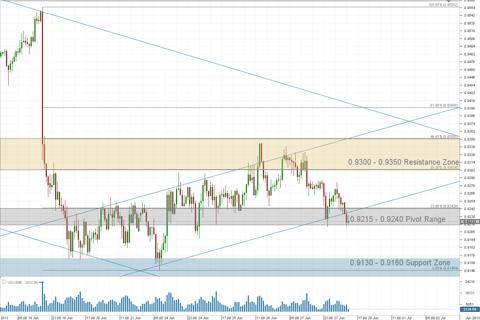 EUR/USD
The Euro remained range bound this week and is now trading back into its pivot range. Based on the current market environment, I would look for resistance within this range so long as the price stays within the 1.3080-1.3120 channel.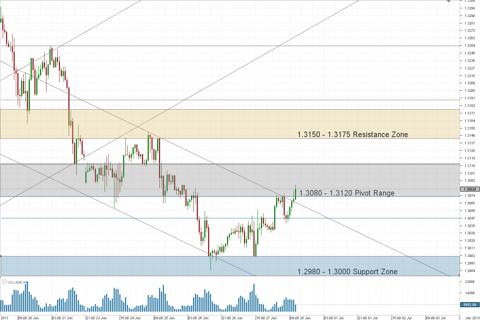 GBP/USD
GBP/USD continues to sell lower having retraced nearly 75% of the 7-handle rally from end of May - a break of this lower end channel may lead to a continuation towards the 1.5140-1.5200 support zone with extensions around the 1.5200 handle.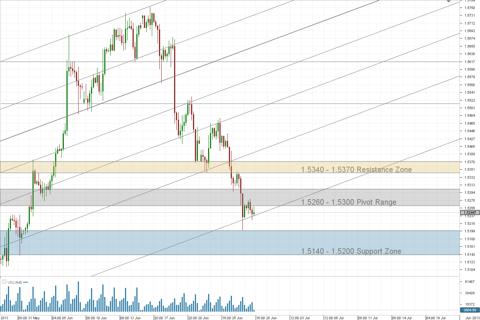 USD/JPY
USD/JPY is now testing higher resistance bands after retracing a large extent of the recent squeeze. There may be high levels of volatility should we revisit the 100.00 pivot but I would expect a more decisive follow-through this time around as the market enters into Q3 of trading. Extension levels: 100.00, 102.25,103.72.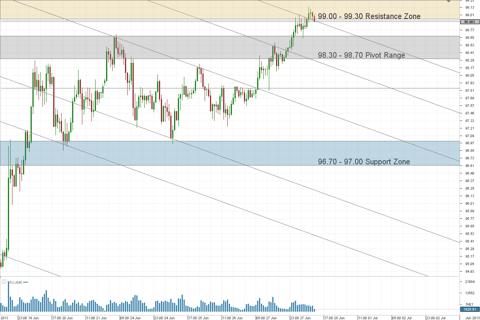 Disclosure: I have no positions in any stocks mentioned, and no plans to initiate any positions within the next 72 hours. I wrote this article myself, and it expresses my own opinions. I am not receiving compensation for it. I have no business relationship with any company whose stock is mentioned in this article.