Lately the financial markets have been in distress because of Fed Chairman Ben Bernanke blowing the whistle on the Fed's money printing scheme. Tapering should start at the end of this year if markets behave like Mr. Bernanke wants them to behave, the end of the quantitative easing programs should be in 2015.
Here are five reasons why markets shouldn't worry too much about the Fed leaving the stage:
1) The Fed is looking at unemployment. The target right now is 6.5% and we're still a long way from there. The U.S. economy is creating jobs every month at a slow pace of approximately 150,000 a month, but these are mostly part-time and low-paying jobs. More economic growth is necessary for companies to hire more people. When rates tend to go up, companies will find it harder to attract money and won't be triggered to expand their activity.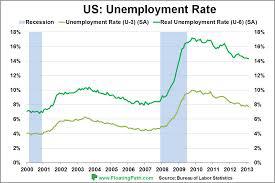 source: bureau of labor statistics
2) Banks can't survive without low interest rates. The low interest rate at which banks attract money enables them to make a huge profit on their daily business. Mortgages and loans to individuals and companies are very profitable now for the banks and this is very welcome in order to shore up their Tier-capital to acceptable levels.
3) Governments can't survive without low interest rates. Do you know what the U.S. government is paying every day on interest for its Treasuries? Suppose the Treasury yield goes back to 4%, which used to be quite normal. America, but also dozens of European countries would have to economize in such a way that the economy would turn into recession, if not depression, immediately.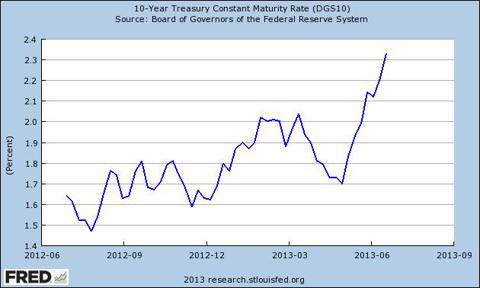 source: stlouisfed.org
4) Economic recovery is far from convincing. Recently, some economic indicators were encouraging, like the PMI figure from Monday, but overall, economic growth is still weak. What will happen when banks all of a sudden have to pay real money for the billions they borrow from the Fed? In Europe, the situation is even worse. Hundreds of European banks depend on the cheap money from the ECB. While the ECB is not easing in a way the Fed or Japan does, it does lend hundreds of billions every month to a large amount of banks across the eurozone.
5) What will happen to the Fed's balance sheet when interest rates start rising? This year, Frederic Mishkin, James Hamilton, David Greenlaw and Peter Hooper published "Crunch Time: Fiscal Crises and the Role of Monetary Policy," an 86-page paper that predicts the Fed will stare down the barrel of a few hundred billion dollars of losses when interest rates rise.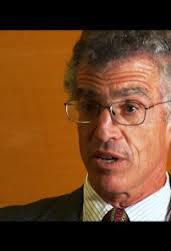 Frederic Mishkin, Fed governor 2006-2008
Mishkin and his team predict that rising interest rates will cause huge losses at the Fed, which may in turn tip the U.S. into an unsustainable deficit spending path. The Fed should therefore first stop reinvesting the received interest and build up a reserve balance sheet in order to counter the losses that appear when (especially the longer term) interest rates will rise.
Conclusion
So, for now, there is every reason for the Fed to not stop the easing programs. It more or less looked like Mr. Bernanke was testing the markets to see what would happen if he really would stop easing. Now that he knows that real interest rates will rise, we should expect the Fed to delay its tapering plans at least a few years.
Disclosure: I have no positions in any stocks mentioned, and no plans to initiate any positions within the next 72 hours. I wrote this article myself, and it expresses my own opinions. I am not receiving compensation for it (other than from Seeking Alpha). I have no business relationship with any company whose stock is mentioned in this article.