[This is the second of three parts. Part 1 is "Deutsche Bank's Strange Curse"]

Almost all investment companies are managed by "external" advisory firms. Unlike operating companies, mutual and closed-end funds themselves have no employees and no fixed assets or facilities: they are just "portfolios", paper shells holding valuable securities managed by others. As Professor Lyman Johnson explains, "this management structure inherently creates a significant conflict between investor and adviser interests, presenting a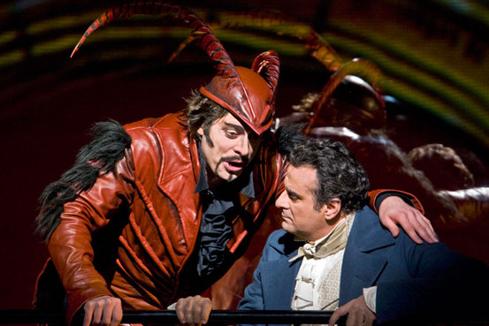 classic agency problem...." 25 Vanderbilt Law Review Vol. 61, 2008. The law and the SEC rely on fund Directors to counter-balance the managers' self-interest. At Deutsche Bank's (NYSE:DB) DWS investment division, the same thirteen individuals make up 129 Boards of Directors at 118 mutual funds and 11 closed-end funds. Twelve of these Directors call themselves "independent" -- and insist that independence is replicated for all 129 funds.

"Independence" is a word of art when used to describe fund governance. The law actually says that 75% of a fund's Directors may not be "interested persons of the investment adviser", and §2(a)(19)(b) of the Investment Company Act defines this term specifically and narrowly: it refers to the adviser's officers, directors, employees and 5%+ shareholders (and their immediate families), as well as any attorney who represented the adviser within the last two years and anyone who was its broker or lender within the last six months. Everyone else is "non-interested", and as Professor Johnson points out, "persons with strong personal or business connections to the adviser's officers" are
not
included in the definition, no matter how compliant they may be in practice.
The "independent" DWS Directors were well compensated for overseeing those 129 funds. Board Chair Dawn-Marie Driscoll took the lead, having received $292,500 from the DWS fund complex last year, while Jean Gleason Stromberg brought up the rear with a mere $225,500. Is independence compromised when someone gets all that pay for all those directorships from just one fund complex? In the real world the answer is "yes". A forthcoming
Journal of Finance article
finds some tendency towards higher expense ratios
for funds where the board and the advisor are more connected through past business relationships, after controlling for fund, fund family and advisor characteristics that might correlate with the level of effort or costs involved in running the fund.
However, a legal fiction cuts across this reality. The argument that well paid multiple directorships in a fund complex might influence a Director's judgment met with initial success in a 1997 lawsuit against the Scudder group challenging a dilutive rights offering by one of its closed-end funds. Strougo v. Scudder, Stevens & Clark, 964 F. Supp. 783 (S.D.N.Y., 1997) In response, the fund industry procured changes in state law so that anyone who is not an "interested person" under the ICA definition is now deemed by law to be "independent and disinterested" in all that they do. MD. Code Annot., Corps & Ass'ns §2-405.3 "Independent director" is the legal equivalent of "technical virgin": both are officially pure despite any sinful conduct.
How then have the Directors of DWS closed-end funds responded to weak performance and double-digit gaps between asset values and market prices?
Consider the DWS Strategic Income Trust (NYSE:KST) a leveraged multi-market high income fund. (The K in the ticker is a Kemper fund group legacy.) KST's discount has ranged from 12.2% to 21.7% over the last 12 months. The most recent annual report (11/30/08) informs us that the Board has taken note of "the disappointing investment performance of the Fund in recent periods". The result: it will continue to discuss with DWS "the factors contributing to such underperformance and actions being taken to improve performance."
Or take LBF ("DWS Global High Income" -- the ticker recalls its origins as Scudder's Latin American bond fund) where the discount has swung wildly between -3.6 to -26.3. The 10/31/08 annual report did not indicate any problems with the former sub-adviser, Aberdeen Asset Management, so the decision to terminate Aberdeen on December 1 in favor of DWS itself is a bit of a mystery.
As for DHG, which combines failing performance (a share bought for $20 at the IPO in November 2006 now goes for $4.80) with high discounts (-16.2% to -24.3%), the Board appears content to have announced a rescue effort and then done nothing about it:
Effective December 1, 2008 through November 30, 2009, the Fund is authorized to effect periodic repurchases for up to 5% of its shares in the open market from time to time when the Fund's shares trade at a discount to their net asset value. There were no shares repurchased during the period ending March 31, 2009. (DHG semi-annual report 3/31/09, fn. G)
Most recently, just this Friday DHG, DRP and KHI announced with fanfare a 1 for 2 reverse stock split. Wow. If you owned 200 DRP at $6.36, you'll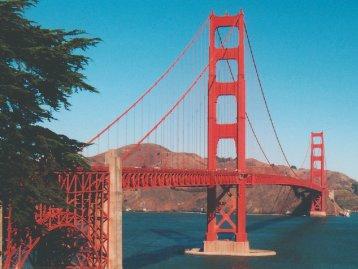 now own 100 DRP at $12.72. You should feel richer already. The split, according to the press release, "is intended to increase the Fund's market price per common share and trading volume", although it's not entirely clear why cutting the number of shares outstanding in half will make volume go *up*. Anyone who is impressed by this announcement should come on over and see the bridge that's now on sale.

Although their efforts on behalf of shareholders may fall short, the DWS fund Directors can indeed act decisively when their own interests appear at risk. Contested board elections are unheard of at companies organized as "open-end" mutual funds, where shareholders can cash out at net asset value at any time. Why pay to fight when you can leave for free? However, for dissatisfied shareholders in closed-end funds, the alternative to cashing out at a discount is to seek structural changes that unlock the discount. When large activist shareholdings face an unresponsive Board, the result may be a proxy contest. It's not easy being a challenger, though -- the incumbents control the proxy machinery, can use fund (i. e. shareholder) money to solicit votes, and may even try to jigger the fund bylaws and election rules in order to stay in office.
After all, no candidate for office would ever admit -- even to themselves -- that the electorate would be better served if their opponent were victorious. Cognitive dissonance is painful. When duty and interest collide, weaker souls are tempted to cling to their power and (a) circle the wagons and stop up the ears; (b) rationalize conflict away with platitudes and prattle about "long-term shareholders" (good) and "greedy arbitrageurs" (bad); and (c) let the lawyers (who have no stake in the fund other than as a source of billable hours) decide the course of action by default.

So when wealthy investor Stewart Horejsi showed interest earlier this year in acquiring control of SRO and SRQ -- or at least the husks that remained after the massive losses -- the Board quickly decided to seek a shareholder vote in favor of liquidating the funds. The Directors were so intent on having SRO and SRQ commit corporate hara-kiri that they engineered by-law amendments and concocted a "poison pill" rights issue aimed at blocking Horejsi. The shareholders rebelled and the liquidation proposals failed -- at SRQ the vote was 2 to 1 against -- leaving DWS in the position of managing funds it had rejected as "uneconomic", the shareholders stuck with management they disliked and Horejsi readying a proxy challenge to the incumbent Directors as soon as the annual meeting notice for 2009 goes out.

It appears that the Directors were so terrified that they embraced takeover defenses (bylaw changes and poison pills) that they oppose when anyone else tries to use them. Under Board supervision, the DWS funds have formal policy guidelines for voting the shares they hold in portfolio companies (perhaps as a result of being caught trading proxy votes for banking business back in 2003).
Guidelines policy # 5 A:

... [I]s to vote "for" proposals to require shareholder ratification of poison pills or that request boards to redeem poison pills, and to vote "against" the adoption of poison pills if they are submitted for shareholder ratification. Rationale: Poison pills are the most prevalent form of corporate takeover defenses and can be (and usually are) adopted without shareholder review or consent. The potential cost of poison pills to shareholders during an attempted takeover outweighs the benefits.
When it proposed liquidating the funds, the Board emphasized the benefit to shareholders from eliminating the large discount to asset value at which these funds were trading (-29% for SRQ on 3/17/09): "Providing common stockholders with liquidity at net asset value would permit them to realize the value of the Fund's current trading discount." (Def 14A 4/7/09) An April 17th "fight letter" told investors that
Rather than turn over your assets to the Horejsi entities, we believe that you should be able to receive net asset value for your shares in the liquidation and have the option to reinvest those funds in an investment of your choosing.
Again on April 28th: "The Plan will allow stockholders to receive the value of their shares at net asset value upon liquidation." And May 4th saw an additional filing that summed it up:
"The Bottom Line

The Board's proposal will allow stockholders to receive the value of their shares at net asset value upon liquidation"
If the Directors were really motivated by this professed concern for shareholder value, one would expect them to also take steps to reduce the trading discounts at other DWS funds, even when no activist challenge was pending. But the Board's real "bottom line", it seems, was "do anything it takes to stay in power." On April 17th, DHG, LBF, KHI, KMM, KTF, KSM, KST and DRP all filed 8-K forms announcing that their various Boards had amended their bylaws.
All of these amendments seem to have been picked from a common menu that included: (i) a classified Board; (ii) advance notice requirements for shareholder proposals and nominations for Trustees/Directors; (iii) additional requirements for calling shareholder meetings; (iv) requiring a majority, rather than plurality vote to elect Trustees/Directors; and (v) super-majority voting requirements for certain transactions. All of these changes are "anti-takeover" incumbent protection devices, such as those the DWS Proxy Guidelines reject and oppose. For example:
3 D) [The] policy is to vote "against" proposals that restrict the right of shareholders to call special meetings, amend the bylaws, or act by written consent. Policy is to vote "for" proposals that remove such restrictions. Rationale: Any reasonable means whereby shareholders can make their views known to management or effect the governance process should be supported.

9 E) [The] policy is to vote against proposals to adjourn the meeting. Rationale: Management may seek authority to adjourn the meeting if a favorable outcome is not secured. Shareholders should already have had enough information to make a decision. Once votes have been cast, there is no justification for management to continue spending time and money to press shareholders for support.

I B) [The] policy is to vote against proposals to classify the board and for proposals to repeal classified boards and elect directors annually.
Admittedly, DWS hedged its stand on classified boards by asserting that closed-end funds might be a special case, where DWS will defer to its outside proxy consultant. However, the Riskmetrics/ISS voting standards now in effect are even more stringent than the DWS guidelines.
The requirement that Board candidates get the votes of "a majority of all outstanding shares" for election (rather than a majority of those voting, or just more than their opponents) is another entrenching tool for the incumbents. It's really hard for anyone to get a majority in a contested election at a closed-end fund. Brokers aren't allowed to vote customer shares in contested elections, and a recent report by the Investment Company Institute found:
Even though closed-end fund shareholders are solicited annually by their funds to elect directors, many shareholders still do not vote.... for half of closed-end funds, beneficial owners voted at most 31 percent of their shares held in street name.
The RiskMetrics/ISS guidelines explain that a majority requirement may be appropriate for *uncontested* elections, allowing shareholders to reject a proposed director, but they find this rule "problematic" when applied to contested elections, and support a "carve-out", so contests can be decided by a plurality vote. When voters can choose among candidates, those who get the most votes should be the winners.
Under the DWS rules, however, a challenger can win an election and still not be elected, as activist hedge fund manager Art Lipson knows all too well. Last year Lipson's Western Investment mounted a proxy contest for Board seats at GCS (DWS Global Commodities Stock Fund), which requires a "majority of all shares" for election to its "classified" Board. (Directors serve three year terms and only 1/3 up are for election each year.) When the votes were counted last October, Lipson's slate had 6,814,000 votes, while the top vote-getter among the five incumbents only polled 3,643,000.
The result: no one got more than half of the 19 million shares outstanding, so no one was elected. Result: the incumbent losers "held over" and are still on the Board. Lipson has continued to buy GCS stock, and the Board has mounted an aggressive open market program to buy back 20% of the outstanding shares. This year's re-match at GCS should prove interesting.
Disclosure: Long DHG, SRQ and GCS