As far as the employment situation is concerned, today's economic data has been positive. First, it was a better than expected ADP Employment report as the change in private payrolls for the month of June was a gain of 188K relative to expectations of 160K. Fifteen minutes later, the weekly initial claims report showed that first time jobless claims for the latest week were a seasonally adjusted 343K relative to expectations of 345K. This week's level is within 16K of the post recession low of 327K from late April, and indicates that the employment situation in the US continues to show slow yet steady improvement.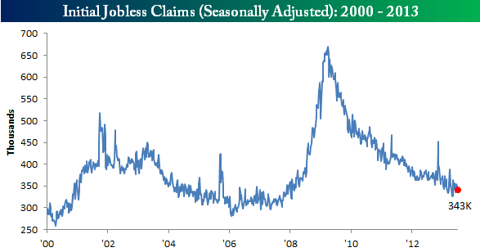 Click to enlargeThe four-week moving average for jobless claims also saw a modest decline this week, dropping from 346.3K down to 345.5K.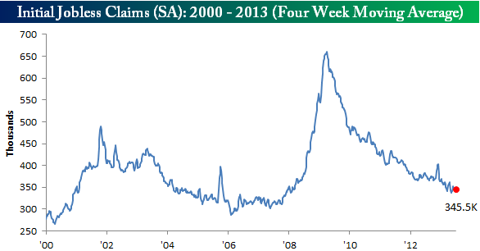 Click to enlargeFinally, on a non-seasonally adjusted (NYSE:NSA) basis claims fell by 2.6K to 333.9K. For the current week, this is the lowest reading since 2007. This week's NSA reading was also nearly 42K below the average for the current week dating back to 2000.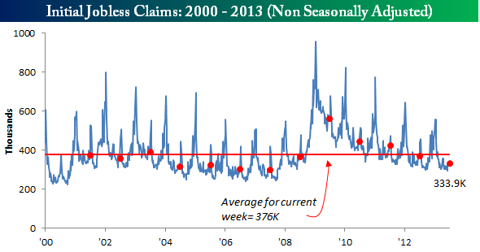 Click to enlarge