Thanks to some good folks over at InvestorsHub, I was directed to a piece of data that all but confirms my long-standing thesis that Intel's (NASDAQ:INTC) Bay Trail will take the performance (per watt) crown from the ARM Holdings (NASDAQ:ARMH) based players for tablet chips this holiday season. This should drive the following:
Death of Windows RT: If Intel is selling these Bay Trail chips for prices that are competitive with those from Qualcomm (NASDAQ:QCOM) and Nvidia (NASDAQ:NVDA), all while offering significantly better performance at lower or equal power and full X86 compatibility, then why should Windows RT continue to exist? Perhaps the reports that nobody but Microsoft (NASDAQ:MSFT) is pursuing Windows RT have merit.
A March Into Android Territory: Intel did a lot of work getting Android optimized for its X86 instruction set architecture, and with a chip that is significantly faster than the competition, it will likely win some really nice designs. As a result, it should start gaining market share rather quickly.
Low-Cost PCs Will Significantly Drive Volume: With Bay Trail, Intel will open the floodgates to lower-cost but still very high-performance PCs for cheap. No more bulky, hot laptops for $399 -- they'll all be powered by these power-sipping Bay Trail chips. The Samsung Chromebook sold really well because it was thin, light, and fanless. Imagine if every low cost Windows laptop is as desirable.
So, what's this piece of data?
Bay Trail Benchmark Leaked, Blows Away Competition
The following benchmark of Intel's latest Bay Trail goes a very long way to confirming my thesis: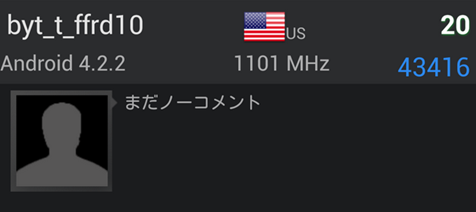 At 1.1GHz (the final silicon is actually supposed to run at 2.4GHz), the Bay Trail is able to outperform Qualcomm's Snapdragon 800 as well as Nvidia's Tegra 4, as you can see here:
Snapdragon 800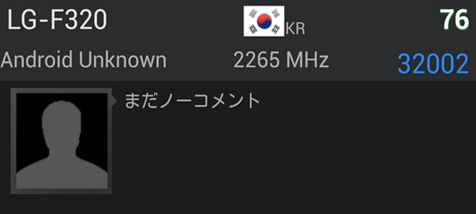 Tegra 4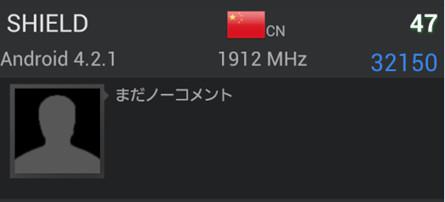 Also note that the Bay Trail silicon is only running at 1.1GHz, while production silicon is expected to come in at 2.4GHz, according to this little-talked about footnote from a presentation at Computex:
Click to enlarge image.

This would suggest that production silicon should perform significantly better than what we have seen here; indeed, Intel's claims at the Silvermont launch were that the 4 core/4 thread Silvermont would be twice as fast in the same power envelope as a 2 core/4 thread previous generation Atom (Saltwell). Now, do keep in mind that the graphics performance from Clover Trail+ (based on two Saltwell cores) probably doesn't go up all that much, so I wouldn't expect the AnTuTu score (which measures graphics) to double. But I do expect performance of production tablets to be even higher than what we see here and within the 2W power envelope for tablets.
Conclusion
I'm not really sure how much clearer it gets -- Intel designs the world's fastest/most efficient PC and notebook processors by a huge margin, so I don't really know why people doubted its ability to design a leadership tablet chip. Intel has a process technology lead, it spends more on chip R&D than anybody else, and has years of experience designing efficient, high-performance chips. While Intel certainly screwed up by not being more aggressive with its Atom roadmap previously, the mistake appears to be rectified and going forward I expect Intel to be a very strong participant in this market.
The good news for investors is that most people/analysts don't believe that Intel can do it, so you can still buy shares cheap.
Disclosure: I am long INTC, QCOM, NVDA. I may go short ARMH at any time. I wrote this article myself, and it expresses my own opinions. I am not receiving compensation for it (other than from Seeking Alpha). I have no business relationship with any company whose stock is mentioned in this article.