by Sumit Roy
We examine the latest developments in the natural gas market.
Natural gas was unchanged near $3.65/mmbtu after the Energy Information Administration reported that operators injected 72 billion cubic feet into storage, within analyst estimates that ranged from 70 to 74 bcf. The injection was above last year's build of 39 bcf, and above the five-year average build of 70 bcf.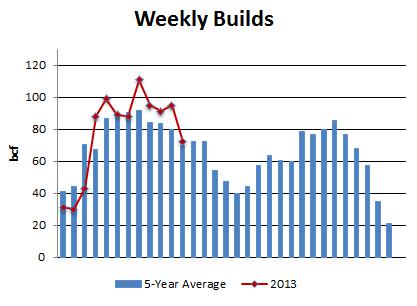 In turn, inventories now stand at 2,605 bcf, which is 497 bcf below the year-ago level and 25 bcf below the five-year average (calculated using a slightly different methodology than the EIA).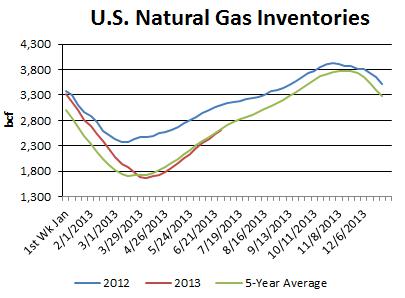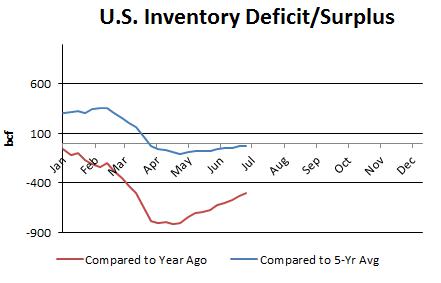 The weather last week was warmer than seasonal norms. The Edison Electric Institute said that utilities generated 88,231 GWh in the week ending June 29, which was 0.3 percent above the same week a year ago.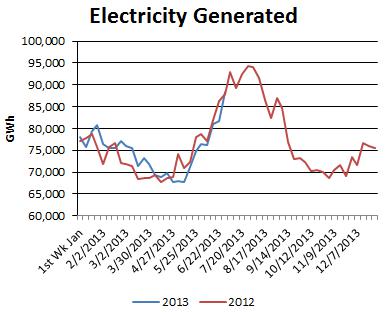 Looking forward, the NOAA's 6- to 10-day outlook calls for warmer-than-normal temperatures across the West Coast and East Coast, but cooler-than-normal temperatures across parts of the Midwest.
NOAA 6- TO 10-DAY OUTLOOK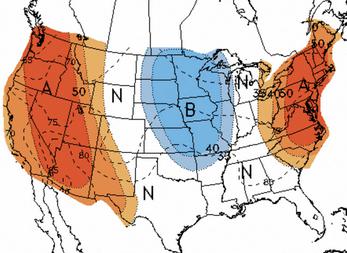 Meanwhile, the number of rigs drilling for natural gas in the U.S. rose by 4 to 353 last week, up from recent 18-year lows, according to Baker Hughes.
Natural Gas Rig Count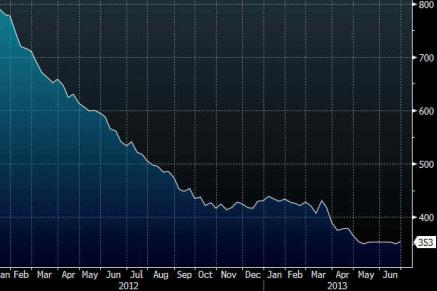 NATURAL GAS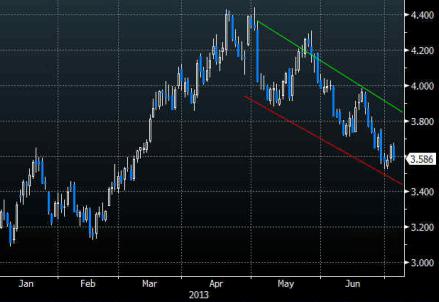 Bottom line: The latest inventory data from the EIA were neutral-to-bearish as the deficit versus the five-year average fell from 28 bcf to 25 bcf. The extremely hot weather in the West has provided a boost to demand, but offsetting that has been normal or even cooler-than-normal temperatures in other parts of the country.
Moreover, even though last week was hotter than normal, the injection into inventories was a bit higher than the five-year average, suggesting that the market is a bit loose on a weather-adjusted basis. From a technical perspective, natural gas remains in a downtrend and a visit to the low $3's cannot be ruled out.