Annaly Capital (NYSE:NLY) plummeted to a new yearly low on Friday July 5th in response to more tapering talk by the Federal Reserve. This talk was a result of another better than expected (yet still anemic for a recovery) jobs number showing that the market added 195,000 jobs in June. At the time of this writing, NLY is now trading down 28% in the last three months at $11.51 and down 33% in the last year. Clearly, the stock is deep into bear territory now. NLY like many other mortgage real estate investment trusts (mREITs) cut is dividend, now at $0.40 for $1.60 annually or a 12.8% yield. Because the stock is down nearly 30% it will take about three years of dividend payments to recoup losses assuming the share price remains the same and the dividend is sustained. It is worth noting that NLY is not the only mREIT stock that has been absolutely decimated in the last month or so. It's been the entire sector. The market is viewing these stocks as losing investments because many believe they will be unable to adapt to the changing environment. Some of the selling has been warranted as I discuss in a recent article on NLY's main competitor American Capital Agency (NASDAQ:AGNC). What is not warranted, in my opinion is the endless feedback I have received calling this sector "dead" ,"unable to survive the changing climate" or "a foolish investment". While it is true that the sector is under immense pressure, the sector isn't dead or unable to survive. In this article, I will explain why some of the selling was warranted but I will further more importantly highlight one of the most important considerations when investing in any high yield sector, timing your investment.
Why NLY's Share Price Deserved to Decline
I recently predicted that the FOMC meeting in June, and more importantly the comments by Ben Bernanke, would weigh heavily on the mREITs. The meeting was the most important one so far for the near-term action in mREITS as we got some clarity as to when tapering would occur of the Fed's purchasing, which will be as early as 2013, but most likely in 2014. The June jobs number news sparked further selling, but I think the effect of tapering is being overblown. Because the taper will be data-dependent, the "good" jobs number made folks believe this taper would occur faster than expected. Interestingly, when NLY dropped 5% after this speech, it was because we had confirmation (of something we already knew would happen) that the Fed will indeed taper mortgage asset purchases and other balance sheet expansion if the data is strong. The real reason that these stocks deserved to sell off was the rising interest rates and corresponding decrease in MBS values. This is a legitimate reason because these are the two key components which affect mREIT earnings. These rates have been impacted immediately after every piece of news regarding tapering. In the short-term, rising interest rates pressure MBS prices, and as MBS prices decline, so do potential earnings.
For The Long-Term Investor, Timing Is Everything
Those who have been following my articles realize that I advocate pyramiding down into long-term positions. This is what I have done in the mREIT sector. If you plan to hold long-term, realize that timing is everything. This is why I always caution never to buy equities that may be trading at a premium to net asset or book value. To highlight why timing is everything and to dispel fears that high dividend investing is a losing game I offer a simple analysis. Those who held their nose and bought NLY when there was proverbial blood in the streets in October of 2005, when NLY had a similar decline as we are seeing now (figure 1), are now collecting profits quarter after quarter, risk free. How can that be? Well consider someone who purchased NLY in October 2005 at $11.50. Table 1 displays dividend payments an individual would have received since that time.
Figure 1. Decline in NLY Share Value From June to October 2005.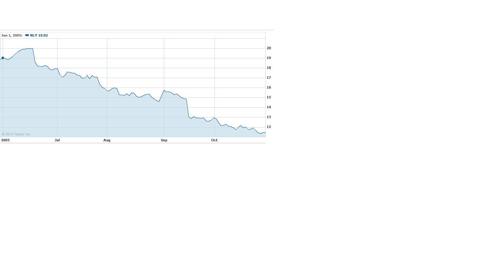 Table 1. Dividend History, NLY, December 2005-June 2013.
| | |
| --- | --- |
| Date | Dividend Amount ($) |
| June 27, 2013 | 0.40 |
| March 27, 2012 | 0.45 |
| December 26, 2012 | 0.45 |
| September 27, 2012 | 0.50 |
| June 27, 2012 | 0.55 |
| March 28, 2012 | 0.55 |
| December 27, 2011 | 0.57 |
| September 28, 2011 | 0.60 |
| June 28, 2011 | 0.65 |
| March 29, 2011 | 0.62 |
| December 23, 2010 | 0.64 |
| September 30, 2010 | 0.68 |
| June 25, 2010 | 0.68 |
| March 30, 2010 | 0.65 |
| December 24, 2009 | 0.75 |
| September 29, 2009 | 0.69 |
| June 25, 2009 | 0.60 |
| March 26, 2009 | 0.50 |
| December 26, 2008 | 0.50 |
| September 16, 2008 | 0.55 |
| June 25, 2008 | 0.55 |
| March 26, 2008 | 0.48 |
| December 27, 2007 | 0.34 |
| September 27, 2007 | 0.26 |
| June 28, 2007 | 0.24 |
| March 29, 2007 | 0.20 |
| December 27, 2006 | 0.19 |
| September 27, 2006 | 0.14 |
| June 28, 2006 | 0.13 |
| March 29, 2006 | 0.11 |
| December 28, 2005 | 0.10 |
If we add up the total amount of dividends paid after making our October 2005 purchase for $11.50, we would have been paid $14.32 in dividends. Thus, in dividends alone, we made back our principal plus an additional $2.72 per share in dividends alone and that would be if our stock was worthless now. However, we are right back to where we started considering we currently trade at $11.51. Therefore, we have made $14.32 per share or a gain of 125%. We still have our principal intact. Therefore, assuming we do absolutely nothing, any future dividend payments are essentially 'free' money, that is, we are only adding to our gains. Had we reinvested our dividends to compound our gains, our potential return would be magnified. To paraphrase Albert Einstein, compound interest is humans' greatest mathematical discovery.
Conclusion
Obviously timing our buys perfectly at the bottom or near bottoms is virtually impossible. For long-term investors, one of two options is possible. Simply dollar cost averaging into stocks we want to accumulate over the long-term, which simply means buying the same amount of shares of a company each week or month, which will average our purchase price principal to the average cost of the stock over the investment period. The second method, which I advocate as I believe it is a more active investment approach and can provide a better overall average purchase price is to pyramid purchase down into an investment. This involves buying more shares of a stock as the price declines, which magnifies lower our average share purchase price. It generally will lead to better returns over the course of an investment period as not only will dividends offer a return, but our share price will often appreciate. Whatever method one chooses including buying all at once, the key for high dividend payers like NLY is to buy when fear is high. The example of purchasing in October 2005 highlights the importance of timing your buying toward the bottom. At a minimum, pyramiding down allows us to come closer to catching this bottom and reaping the rewards. While macro circumstances are slightly different today then in 2005, the price action is the same. Reviewing the dividend history indicates that the dividend fluctuates up and down over time. Because of this, as we are in a period of share price and dividend decline, I believe the time to buy for the long-term investor is now, with a plan to pyramid down further. Those who have bought near the top, if you do not 'need' the principal now you can wait it out or add more at these levels. It will simply take time to recoup unrealized losses.
Disclosure: I am long AGNC, MTGE, NLY, WMC. I wrote this article myself, and it expresses my own opinions. I am not receiving compensation for it (other than from Seeking Alpha). I have no business relationship with any company whose stock is mentioned in this article.