Profit takers kept the market soft, but more green shootery (this time in the form of an upside surprise in pending homes sales number) put the market back in black. Hey we're overbought but who cares. A revision lower in the number of hurricanes expected this season also helped the buyfest mood. The S&P 500 is now 15% above its 200 day moving average. This is the first time since 1999 that this situation has occurred and almost 83% of all stocks in the index are now above their 200 day moving averages.
As far as the data yesterday was concerned, note that the US household savings rate fell back to 4.6% in June after fiscal stimulus had boosted savings in May. This still leaves households with some spending ammunition if they are so inclined. The level of inclination should be rising at the margin as financial asset prices continue to recover (albeit still substantially down on where they were at the peak) and as evidence emerges of stability in the housing market. As far as the latter was concerned the markets were heartened by the 3.6% mom rise in pending home sales in June despite a substantial rise in mortgage interest rates. Extrapolating from this it will be difficult to forecast anything other than a solid rise in existing home sales over the next couple of months.
Today's Market Moving News
Overnight, Asian stocks steadied near 11-month highs, as investors paused for breath before more earnings reports. Sentiment in Seoul got a slight early lift after former U.S. President Bill Clinton secured the release of two U.S. journalists jailed by North Korea. But the market later shrugged off the news as analysts said it would not ease tension between South Korea and its neighbour. Toyota (NYSE:TM) faced light profit taking, falling 1%, after the world's biggest automaker cut its annual loss forecast but announced a third straight quarterly loss. Camera maker Nikon (OTC:NINOF) was down 1.2% ahead of quarterly results later in the day.
China will stick to its loose fiscal policy for at least three years despite a growing budget deficit. "Even by conservative estimates, the timeframe for this round of proactive fiscal policy should cover at least three years," Gao Peiyong, a researcher with the Chinese Academy of Social Sciences, wrote in the People's Daily, the ruling Communist Party's mouthpiece. Gao said China's economic recovery was not yet on a solid footing, so an early end to the stimulus now coming from tax cuts and massive fiscal spending could lead to a new downturn. Beijing wants to keep its budget deficit to within 3% of GDP this year, a target that economists say will be tough to hit given current spending and revenue trends. The deficit in 2008 was about 0.5% of GDP. China is executing a $586 billion stimulus package, announced last November.
A cautionary warning about China as the FT reports that China's growth figures fail to add up.
In commodities news, Chinese iron ore stockpiles are receding to more normal levels, global miner BHP Billiton (NYSE:BHP) said, adding a cautious note to its outlook for one of the world's hottest commodities.
British consumer confidence edged up in July to 60 from an upwardly revised 59 in June, driven in part by expectations of higher house prices and an end to the economic downturn, the Nationwide Building Society said in its monthly survey.
The UK's Halifax index of house prices rose by 1.1% mom in July, above the consensus forecast of +0.6%. The increase yielded a three month annual rate of -12.1% down from -15%. The BRC's index of shop price inflation fell to 0.5% yoy in July from 0.7% previously, helped by the weakest rise in food prices since December 2007.
Citigroup (NYSE:C) plans to sell 20 businesses in the consumer finance area, many of them located in Europe, its Chief Executive Vikram Pandit said. He said the move was due to the shift in the consumer finance market where "there is less funding availability and they are probably less robust as businesses." Pandit also said that the group's capital position following the completion of the exchange of preferred shares for common equity in July reflected an "incredible financial strength".
The US Senate looks likely to push through a $2bn extension of the "cash for clunkers" program following intense lobbying from the White House. The top ten cash for clunkers trade-ins.
NAMA is set to use a panel of valuers to determine the value of land and property it secures from October. The panel is set to comprise of at least 35 people, with five valuers for each province with a further five to give valuations on a national scale. The remaining ten will be split evenly between the UK and the US. The professional valuers are set to receive up to four years of a contract, highlighting the complexity associated with individually valuing 10,000 loans.
Allied Irish's (AIB) first half results look as bad as expected with a net loss of €786mln, mostly attributable to the Irish operations. Asset quality is shockingly bad, again as expected, with criticised loans (includes watch, vulnerable and impaired) of €33bn. Impairment provision charge is €2.4bn which is 3.58% of loans. Not much more to say at present until we see the impact from NAMA. Grim numbers. The crucial looming September 16th announcement from NAMA on capital adequacy and the discount will dictate much of AIB's short term future.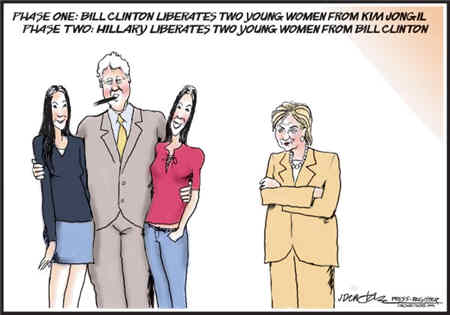 Some Thoughts On Earnings Season
Ex Merrill Lynch guru David Rosenberg now at Gluskin Sheff has this to say:
"With 337 companies reporting in the S&P 500, 74% have topped analyst expectations compared with 17% who have missed. If the quarter ends up this way, that 74% will be a record (and well above the historical norm of 61%. But you see, the game of low-balling expectations ahead of the quarter was not always played to the same extent it is today). In the aggregate, companies are beating their EPS estimates by 13.9% — another record so far (the prior record was 7.9% in 2004Q1). It's all good. Or is it?"
Year-over-year profit growth is still seen at -29.5%, a tad better than the -31% trend expected last week (it's amazing what the removal of GM from the index can do). So, the fact of the matter is that we are stuck in a huge profits recession, eight straight quarters of decline, which is unprecedented. Admittedly, the market is looking ahead. But does it have any better forecast than it did back at the highs of October 2007?
No doubt the earnings season is proving to be an "upside surprise". But benchmarked against what, exactly? It is 100% true that heading into Q1, the consensus was looking at -31.7% YoY, and to date, earnings have come in a whole two-percentage point above expectations. But go back to the start of the year and the estimated growth rate for 2Q was -11.3%. So actually, earnings are coming in below expected by more than 18 percentage points on this basis, but believe me, there is nary a newspaper or a bubblevision TV program that is going to make mention of that particular statistic.
What about guidance? Again, not a broadly reported statistic but there have been 39 negative EPS pre-announcements versus 15 positive pre-announcements thus far for 3Q. That yields a negative/positive ratio of 2.6x, which is actually well above the 1.8x at this same juncture during the Q1 reporting season three months ago and the long-run average of 2.1x.
What about valuations? The S&P 500 is trading at 16.5x calendar year 2009 earnings estimates; 14.7x four-quarter forward estimates; a 13.2x calendar year estimates. These are forward estimates, which are merely analyst projections, and they are based on operating, not reported earnings. And the best, the very best, multiple that can be drummed up is 13.2x. That doesn't exactly sound like bargain prices from where we sit, especially when dividends are being slashed and the corporate bond market is still offering up coupons of over 7%.
Data Ahead Today
With one eye on Friday's US payrolls report, the focus in the US today will be on the employment component of the non-manufacturing services ISM, the ADP private payrolls estimate and the Challenger layoff count.
We also have service sector PMI reports due in the UK and Europe, completing the information set ahead of tomorrow's BoE and ECB interest rate policy announcements.
Earnings from P&G (NYSE:PG), Cisco (NASDAQ:CSCO), News Corp (NASDAQ:NWS) and Prudential (NYSE:PRU).
And Finally… U.S. Government Stages Fake Coup To Wipe Out National Debt

Disclosures: None