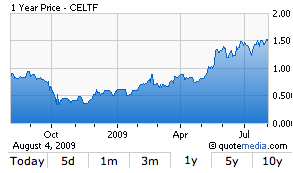 The story of Centamin Egypt Ltd. (OTCPK:CELTF) just keeps getting better. With the company now pouring gold at the Sukari gold project in Egypt and continuing to advance the project, BMO Capital Markets analyst David Haughton wrote that Sukari is getting rapidly de-risked.
He upgraded the stock to "outperform" and noted that it is still valued attractively after a huge run-up in the share price.
"[Centamin] has outperformed many of its peers over the past three months, but appears to offer additional upside," Mr. Haughton wrote in a note.
He pointed out that the massive resource base of 9.9 million ounces at Sukari suggests potential for further expansion of the operation in the future (it is currently expected to process four million tonnes of material a year, with an initial open pit and a later underground development). The company is also guiding for reasonable cash costs of just $365 an ounce for the open pit.
Mr. Haughton expects that commercial production will be declared at Sukari late this year. He has a price target on the stock of A$2.50 (C$2.24) a share, which is based on a price-to-net-present-value (NPV) multiple of 1.8 times, using a 10% nominal discount rate. Right now, he calculated that it is trading at a multiple of 1.2 times.
He wrote that the valuation multiples look especially good in 2011 and beyond as Sukari ramps up and the company's earnings improve dramatically.