On Tuesday Sirius XM (NASDAQ:SIRI) closed at $3.60 a share after positive subscription news which should translate into a Q2 earnings surprise for the company. This is sure to fuel speculation and rumors regarding its largest owner Liberty Media (NASDAQ:LMCA). Right now Liberty's chairman John Malone, and all of the other major media moguls are at the annual Sun Valley Conference in Idaho. But the number one question on people's minds, according to Variety is "What will John Malone buy next?"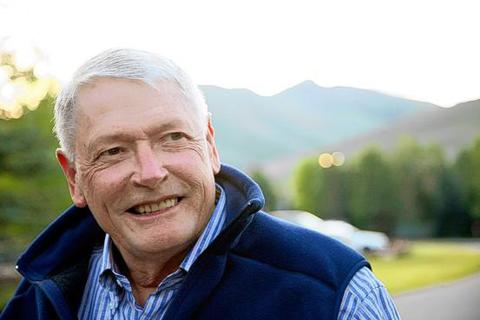 The Liberty Media chairman bought a stake in Charter Communications earlier this year, and observers don't expect him to stop there. Malone has expressed interest in Time Warner Cable (TWC) with a desire to broaden his cable media empire. He'll get a chance to chat it up with Sun Valley guests TW Cable's Glenn Britt and Robert Marcus. With rumblings of other cable assets coming on the block, the broader consolidation of the cable industry is also sure to be a hot topic of discussion. Top execs on the guest list also include Time Warner honcho Jeff Bewkes, NBCUni's Steve Burke, CBS' Leslie Moonves, Discovery's John Hendricks and Scripps' Kenneth Lowe.
The internet chatter is that Malone may begin to sell Sirius shares to raise cash to buy another cable company such as Time Warner. Seeking Alpha writer Stephen Faulkner speculates that Liberty's "high basis" Sirius shares could be sold at any time as part of the planned company buybacks:
As I said last week, with Liberty Media's high basis stake in Sirius XM going "long term" over the past weekend, investors should keep their eyes peeled and ears open for good news surrounding the company. As Liberty has a significant number of shares, in the hundreds of millions, it will likely seek to sell back to Sirius XM, the share price may just be uncapped at this point. Of course, Liberty will wish to receive the most for its high basis shares while selling back.
Whether or not Liberty will sell into the buyback has been on investor's minds for over a year. Some may even think Liberty's statements about it have been "wishy washy". But they are a very calculated wishy washy in my opinion. Last August Liberty CEO Greg Maffei said that the company would probably sell it's high basis shares if Sirius is spun off:
We got the first 40% of the company for free virtually. The next 11 points have cost us well over $1 billion something if we got to 51. We would probably like to get the bait back on the 11 points.
This led most investors to believe that Liberty would sell those shares into the Sirius buyback. But as I mentioned in an article last February, there was some big news buried within the Sirius XM Q4 2012 earnings release. Down at the bottom, there was a statement regarding Liberty Media's participation in the buyback, which I have highlighted:
As Sirius XM commences its previously announced $2 billion share repurchase program, the Company expects to repurchase shares of common stock from time to time on the open market and in privately negotiated transactions. Liberty Media Corporation, the beneficial owner of approximately 50.2% of the Company's stock, is no longer required to participate in the share repurchase program on a pro rata basis and has indicated it may or may not do so in the future.
This was completely different from the previous Sirius XM press release on December 6 which said that Liberty would participate in the buyback on a "pro rata" basis. This meant that it would sell into the buyback to maintain its ownership at under 50% at that time. But as I warned investors in several comments, this promise from Liberty was solely to appease the FCC. Once the company received approval to go over 50% ownership, it would not be bound to any agreement concerning its participation in a buyback for the sole purpose of maintaining a certain percentage of ownership.
So now Liberty continues to be the wild card. Malone could even buy more shares of Sirius, taking Liberty's ownership as high 80%. Or there is plan B which might involve a complete buyout of Sirius, thereby taking it private. This is what Liberty does. Just like some investors "flip" houses, Malone flips companies. Last summer he was pulling money out of Starz to buy the controlling interest in Sirius. According to an article in the Wall Street Journal last August:
John Malone and Liberty Media are mobilizing cash for the takeover attempt of the rest of Sirius XM Radio. The media giant is spinning out its Starz premium-cable channel as way to bring in cash for its satellite radio hopes. Liberty's CEO Greg Maffei says the move will "permit us to better pursue our strategic objectives, including creating two currencies that could be used for acquisitions; and create significant liquidity at Liberty Media, which preserves all our options with respect to SiriusXM and Live Nation."
So with the price of Sirius jumping, Malone must have visions of sugar plums dancing in his head as he calculates how many shares he will have to sell to buy his next target company. And at what price? As Faulkner alluded this really is Christmas in July for Sirius shareholders. And Malone is the biggest shareholder.
Why should Sirius investors care about who sells shares into a buyback that will just be retired anyway? The answer is share price. If Malone sells Sirius shares it will send a signal to investors that "the price is right" to sell. If he holds, the price is too low to sell. And if he buys, the price should go much higher in the future. And he might do any of the above with the intention of sending a mixed signal which could pay off for him later.
No one knows what Malone will do next. But since he is the largest insider at Sirius, everyone will be watching closely for clues, because it will affect the price of the stock. Right now the company is worth close to $23 billion, and Liberty owns more than half of that. So this really is a "Billion Dollar Question". Whatever he does, I think that the company has way too much upside left to sell the shares now.
Disclosure: I am long SIRI. I wrote this article myself, and it expresses my own opinions. I am not receiving compensation for it (other than from Seeking Alpha). I have no business relationship with any company whose stock is mentioned in this article.