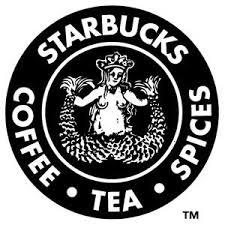 While I have been incredibly bullish on Starbucks (NASDAQ:SBUX) for most of the year, in my last article, I felt it necessary to downgrade the company on a valuation basis to hold. At the time, shares hit my $67.50 price target; since then, shares have traded slightly higher to $69.69 at the time of this article. One of the keys to success I have highlighted in past articles is the potential within the company's "membership" rewards program. Up until just a month ago, I knew the program had existed but I had never really taken advantage of the benefits. This is unfortunate for me as I use my local Starbucks location as my mobile office on a daily basis.
Every day I watched more and more people using their smartphones to pay for their purchases directly at the register. I decided to take the two minute plunge and sign up for the program using my iPhone. The application works as a mobile wallet, eGift hub, store locator, and nutritional monitor. To get started you must create a Starbucks rewards account, then load the app with a balance purchased on the interface itself or uploaded through a current gift card. In the rest of this brief article, I would like to discuss the benefits for the consumer, then the benefits for the company itself over the long run - everyone wins.
When you first sign up, you are placed at the welcome level with no real perks except a free drink on your birthday. In order to move higher within the rewards structure, the consumer must earn "stars" by purchasing Starbucks branded products. Stars are earned on every transaction within stores in addition to some other items located at outside vendors such as Safeway (NYSE:SWY). At only 5 stars, 5 purchases, consumers will receive access to a green level membership. With a green level membership, customers will receive free refills on their coffee, iced coffee, and tea purchases during visits to a store. While this doesn't sound monumental, it is much appreciated by myself and others who work at their neighborhood locations. After green, you become a little obsessed with seeing little gold stars fill up your virtual cup on your path to the gold card.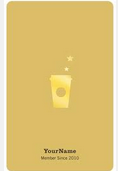 At 30 stars, 30 purchases, consumers will receive the coveted gold level membership alongside a personalized gold card in 4-6 weeks. Gold level members will receive free items every 12 purchases, a customized gold card, and other special offers from time to time. The perks of a gold card aren't as great as the status symbol accompanying the card in my opinion. The thought of waving the card is what is truly driving my quest for the gold membership, similar to the whole American Express (NYSE:AXP) complex.
Now, I would like to discuss the benefits for the company itself. By offering consumers a loyalty, or rewards program, Starbucks is creating dedicated customers. The coffee business is competitive to say the least; by keeping customers coming back in hopes of reaching gold membership status, the company is creating habit, which I expect to continue once receiving the card itself. Who wouldn't want to walk into a Starbucks and wave that shiny piece of plastic? Moreover, the company is saving itself a great deal of money for very little in expense. By pushing its customers into gift cards, the company is successfully avoiding the high transaction fees eating away margins on every purchase. The $0.35 (estimated) the company must shell out on every transaction represents a double digit hit to gross margins. Instead, Starbucks will end up paying a one-time transaction fee to reload the card versus a separate transaction fee for every single drink. Yes, Starbucks may have to shell out a free drink every once in a while but at the end of the day, the cost of the coffee itself isn't that high for the company.
On the last conference call, management was very positive when it discussed the potential of its rewards program. Currently, there are over 6 million rewards members across the globe. Executives believe there is the possibility of multiplying the current rewards base by 10 in the near future. China has been key to both revenue and rewards growth; the company has now sold over 2 million My Starbucks Rewards cards in China alone, representing an average of 2,000 members per store - the highest per store average anywhere across the global retail system. Later this month, the company will report its second quarter earnings, I will be looking for updated figures regarding the success of the rewards program within the conference call.
Here in the Bay Area, competitor Peet's (NASDAQ:PEET) has established a strong presence alongside Starbucks - after all, the company was founded in the East Bay. I want to take a quick look at Peet's own reward program. The company offers customers a 5% bonus on card refills above $25 when the customer sets up an auto reload account. If we do some basic math, we see the perks are fairly close in comparison to Starbucks. Say you purchase 12 drinks at Starbucks, with a $3 average cost, you are going to be paying $36. Then you use your free drink offer saving yourself $3, or are receiving a bonus of 8%.
Stay tuned for my quarterly analysis shortly after the earnings announcement.
Disclosure: I am long SBUX. I wrote this article myself, and it expresses my own opinions. I am not receiving compensation for it (other than from Seeking Alpha). I have no business relationship with any company whose stock is mentioned in this article.