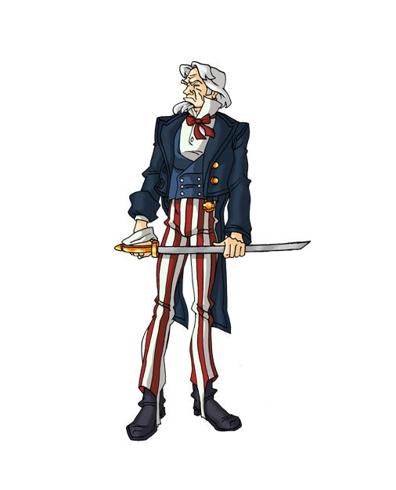 After Friday's NFP results, Forex traders are claiming that the USD is back and that we may return to the trading pattern that "Good US News Will Lead the Dollar Higher." Yesterday, dollar momentum continued and the EURUSD traded below last Friday's low of 1.4150 and hit a low of 1.4104, as stop orders were triggered when the pair broke below 1.4150. Also assisting the dollar's momentum was a weaker US equity market, and Conference Board employment numbers that were uninspiring. The trading action shows that Forex traders are still buying the USD on risk aversion.
Currently, the pair has retraced some of its losses, but at 1.4170, is still treading below the 1.4200 figure.
At Go Forex, we mentioned on our Friday Morning Review that the dollar was positioned to strengthen on both better or worse than expected NFP results. On the one hand, bad numbers would lead to USD and JPY "Safe Haven" buying, but a better than expected number could lead Treasury Yields to spike and dollar buying.
We did believe though that if equity markets remained higher, it could kill the steam on the dollar rally. That obviously didn't happen and Forex analysts and bond traders are now pricing a 60% chance for a January 2010 rate hike.
At Go Forex we don't believe this will happen because of the conservative nature of Central Bankers. Case in point was the Bank of England's expansion of their "Quantitative Easing" even on the heels of strong UK economic news. Similarly, the BoC and RBNZ kept their rates at record levels and issued less than "hawkish" commentary (we predicted this in our RBNZ preview). Secondly, Japanese retail sales numbers indicate that low interest rates don't necessarily translate into inflation. As long as inflation is tempered in the US, the FED won't feel compelled to fight it. Additionally, Just a week and a half ago, the dollar had sold off following poor Q2 GDP results that indicated much of the US's financial rebound was stimulus related and further government spending would be necessary.
The Falling Yen
Of important note though was the weakness in the yen. It fell considerably against the USD from July lows of 91.75 to around 97.50. Part of the move was caused by rallying stock markets, but the last move from just above 95.00 is a result of market sentiment that Japan's interest rates are stuck at 0.1% and that the US's rates will rise sooner than later.
But, since yesterday afternoon, the yen has retraced much of it losses against most currencies though. Cause of the move has been attributed to weaker equity markets and a return to the "safe haven" currency, but there is also the strong possbility that the yen strength is due to Forex traders discounting the chances or global central bankers raising rates anytime soon.
Fed Tuesday, Wednesday
Unlike most FOMC rate decisions which are released on a Tuesday, this week there is a two day meeting so the policy decision will appear on Wednesday (this gives us another day to ponder what they will do). Forex markets are hoping to hear commentary that the Fed believes the job market is stabilizing and growth for 2010. As mentioned above, at Go Forex, we believe there are high percentages that the Fed will use conservative language and avoid any direct mention of when they will raise rates, thus possibly causing the USD to weaken, and Treasury Bond yields to drop.
A WILD CARD though would be any mention of commodity prices. With attention returned to Gold and Oil prices, there is a chance that the Fed may comment that they are monitoring commodity prices and their effects on the economy. If this does occur, this could be understood as the Fed's way of saying they are worried about inflation and a possible Rate Hike could occur in January 2010.
Disclosure: The author is a Forex dealer at Go Forex, a firm that is a Market Maker in Spot Forex Currency Pairs.