Today, at 11:00am, the Fed was supposed to close an OMO Purchase of 17 Cusips, with maturities ranging from 2026 to 2039. The original auction was Cancelled according to the NY Fed website. The auction was subsequently completed with a 20 minute closing time delay.
click to enlarge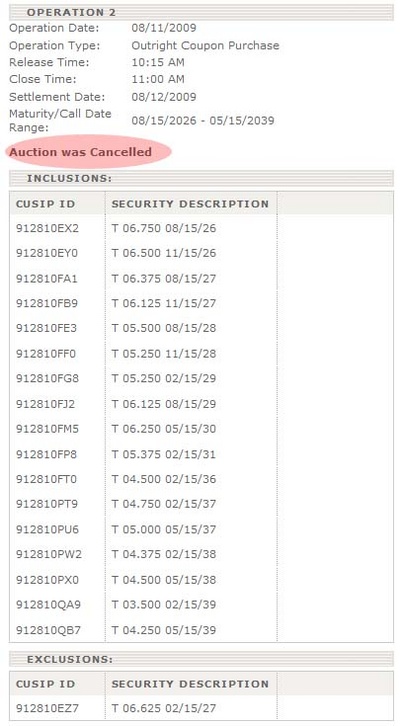 Here is the auction indicated as completed at 11:20 am, with the following amounts of CUSIPs purchased, for a total of $2.7 billion in Fed purchases: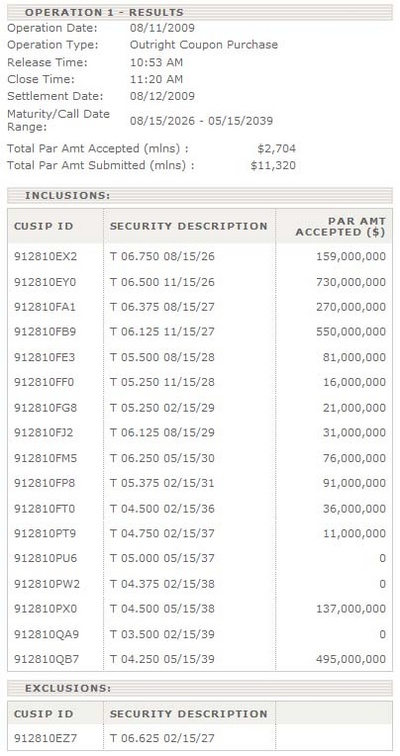 Furthermore, in yesterday's OMO, $6.6 billion in Treasuries was purchased. Of this, the biggest CUSIP, purchased to the tune of $4.1 billion, was 912828LB4, which is the Three Year maturing 07/15/12 that was auctioned off on July 7, 2009, and which had $13.4 billion allocated to primary dealers (or 38.5% of the total allocated competitively).